+$65,000
All Time Recovered Revenue
+150,000
Discounts Blocked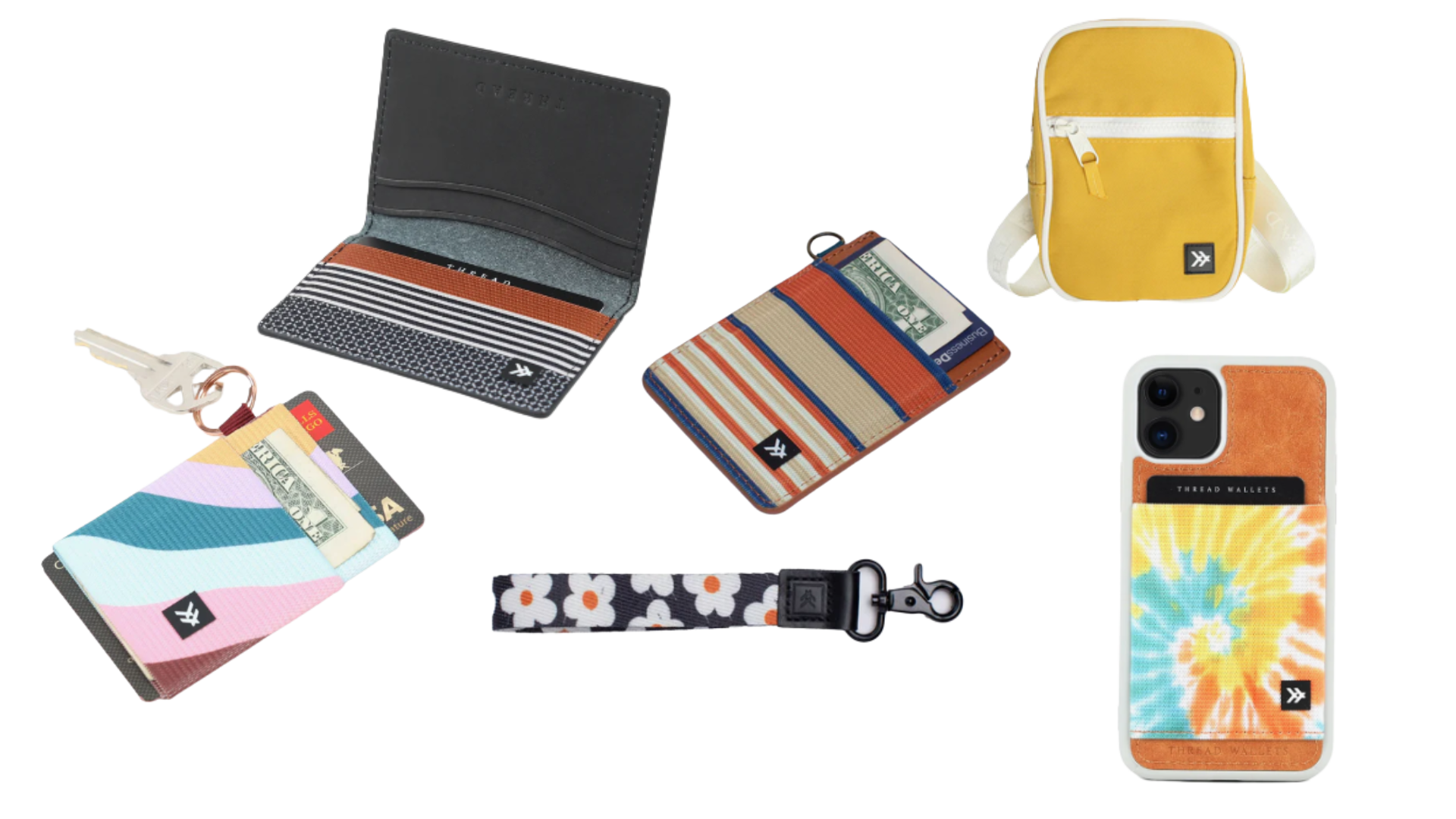 Thread is rooted in bringing creativity and minimalism to a boring category. Their goal is to offer functional & expressive 'carry' products, while cultivating an atmosphere of originality, progression, and freedom.
Thread products are defined by the literal act of carrying your personal items, as well as the figurative act of how you carry yourself. They are inspired by the human instinct to progress, and celebrate rad individuals who explore, experiment, and discover. No matter the circumstance, onward is the mantra for the everyday carrier.
Finding The Right Solution For The Problem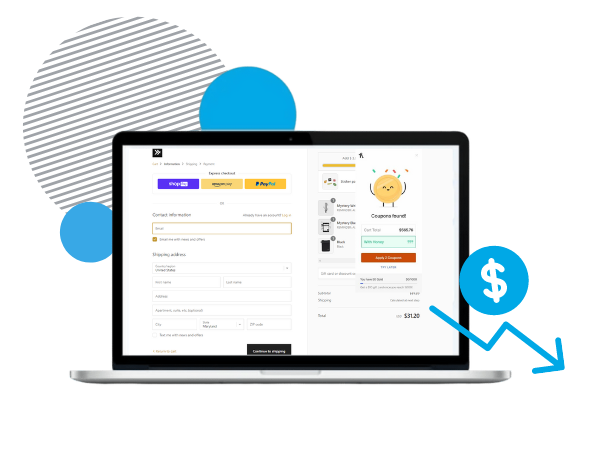 Coupons and discounts have always been a part of Thread's marketing strategy, but it wasn't until the Honey coupon extension started improperly injecting codes for customers that they realized couponing might have potential risks.
"The whole purpose of a discount is to have a marketing strategy behind it, it's not there just for someone to cut corners and abuse it."
- Logan England, Thread, Director of eCommerce
Thread keeps tight reporting surrounding their discount campaigns, and when their reports began to highlight suspicious activity surrounding discount redemption, they began to experiment to try and reign in the improper redemption of discount codes.
"We try to stick to dynamic, single-use codes, but there are instances where that just isn't realistic."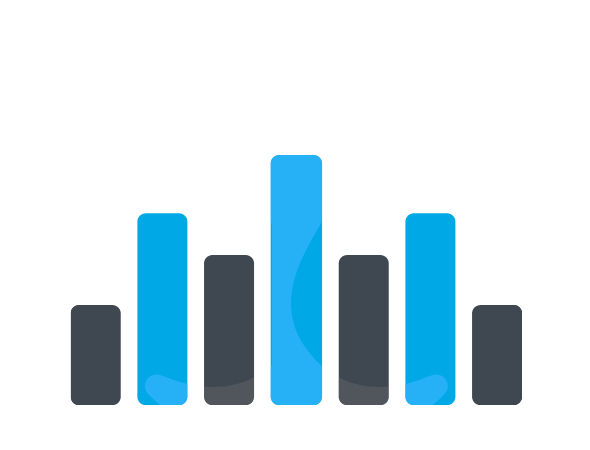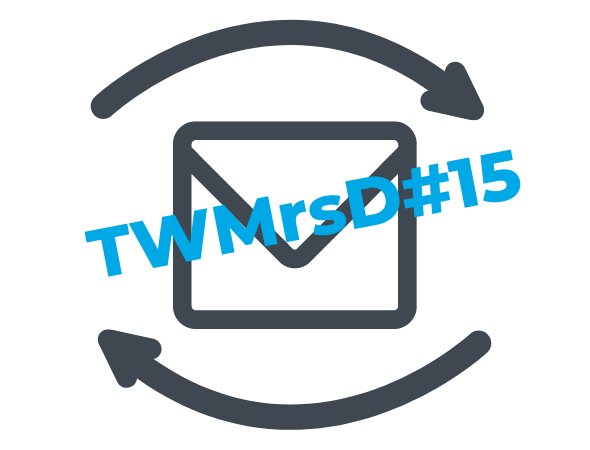 While single-use codes can prevent improper distribution, they are also difficult to remember, hard to distribute, and impossible to incorporate into ad creatives.
If Thread wanted to keep up their discount campaigns to reach and retarget new customers, they were going to have to find a more versatile solution.
"How do we approach Honey to get them to take the codes down? Well ... they won't"
"I just didn't think a solution existed," Logan thought.
Until he was introduced to cleanCART, and was able to bring the good news back to his team.
"I said 'guys this is it, it's what we've been asking for and it exists, it truly does.'"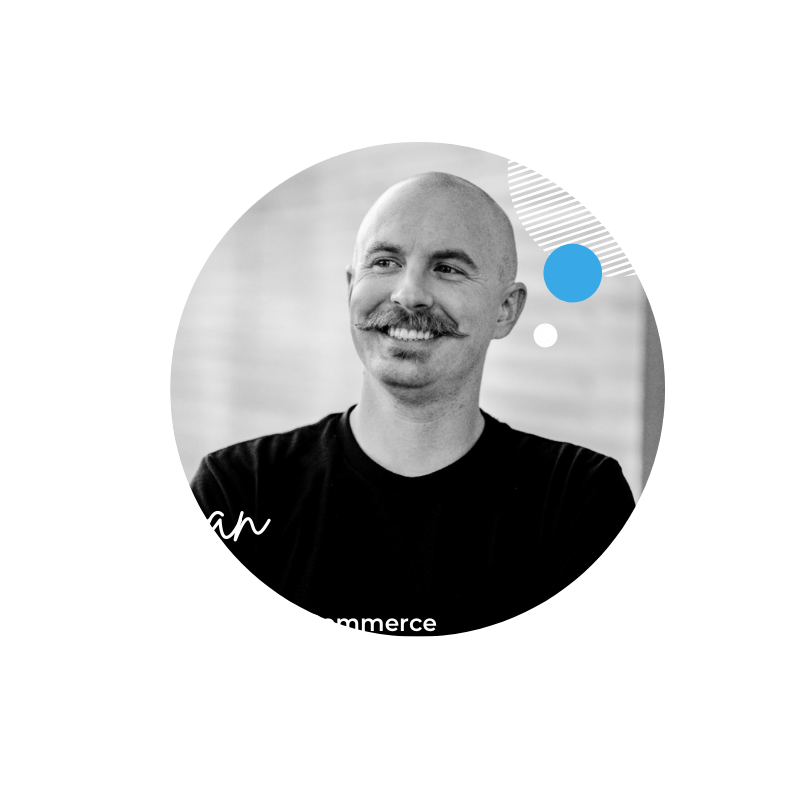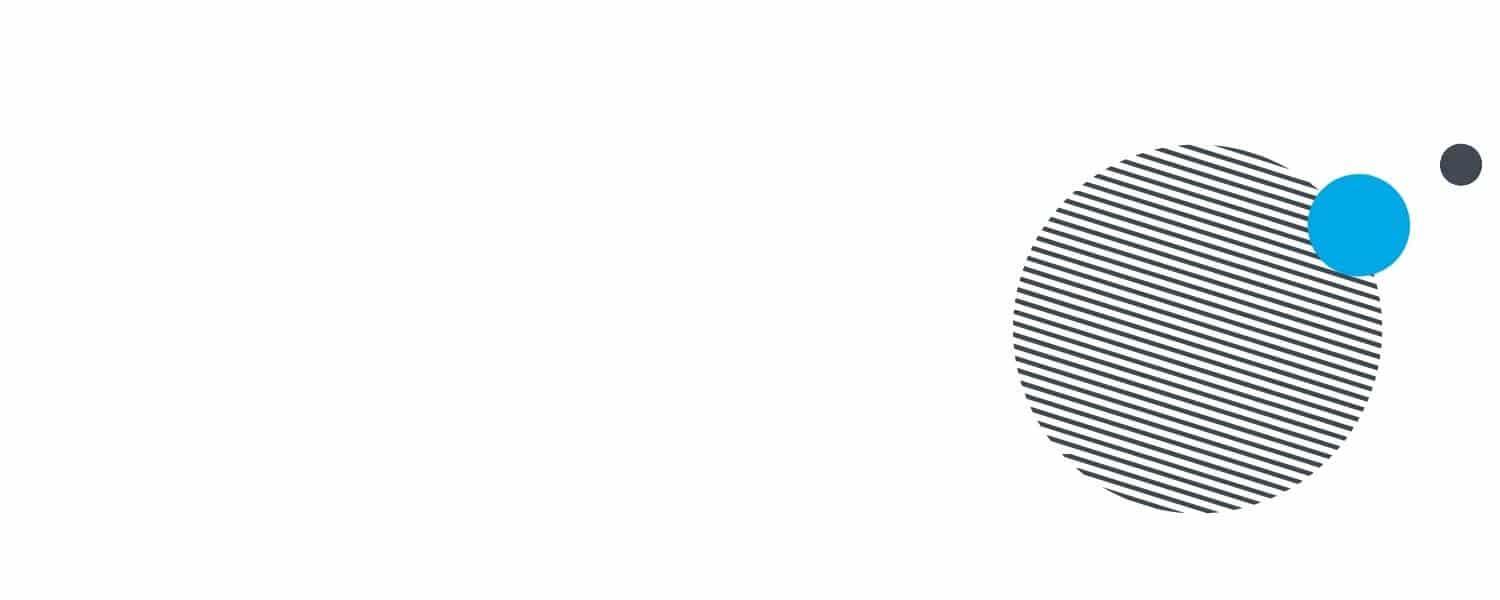 cleanCART Smoothes Out The Strategy
Before discovering cleanCART, communication around Thread's coupon strategy between finance, marketing, and customer experience teams felt messy and disorganized.
As Honey and Capital One Shopping evolved, monthly reports began to highlight a growing amount of coupon abuse, creating time sinks of having to manually track down codes.
Not knowing which coupon codes were leaking until they were being abused had finance asking questions, while customer experience began finding their codes in Honey's database, each being bogged down by the pages of live coupon codes to shift through.
Along with this, affiliates partnerships and referral codes became hard to support, as their codes would be scraped and shared by coupon extensions, forcing Thread to pay out commissions to affiliates that had no part in driving sales. Not having a single source of truth made it difficult to communicate across teams which codes were still active, which ones had been turned off, and which ones were being leaked to and abused by pesty coupon extensions.
But once Thread installed cleanCART to their Shopify store, the cleanCART dashboard, monthly updates, and order reports gave them the ability to see exactly what coupons are being used, which extensions they are coming from, and the revenue recovered from blocked coupons all in one spot.
This gave Thread the power to tighten up its coupon strategy by deactivating leaked codes, out-of-date discounts, and cleaning up the clutter; allowing for smoother, painless communication across teams and avoiding the unnecessary time sinks of manually tracking down codes.
"The customer experience team can now just scroll through and find the codes very easy. They know what marketing is doing and if they don't know they can quickly ask because it's not overwhelming.
We can just do what we want to do, and run our business how we want to run our business.
cleanCART just gives you that confidence to say I can do what I need to as a marketer without stressing."
- Logan England, Thread, Director of eCommerce
The Freedom To Market As They Choose
Now with cleanCART in their aresenal, Thread regained confidence to distribute static codes, allowing them to expand partnerships with influencers and affiliates, and reinvest in referral programs and digital advertising, without concern of overpaying affiliate fees or having their codes imporperly shared.
"There's always going to be static codes in the mix. And that's just a necessary evil.
cleanCART is great because it gives us confidence to use static codes while knowing they're not just going to get abused."
- Logan England, Thread, Director of eCommerce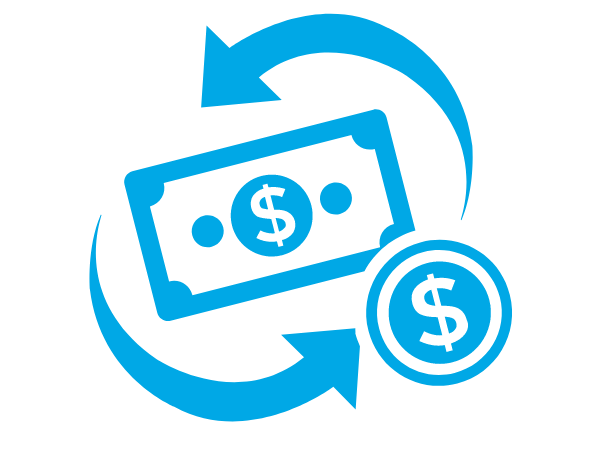 ROI As An Indicator Of Coupon Health
Since partnering with cleanCART, Thread's goal has actually been to decrease their ROI with the product.
This may seem counterintuitive, but it actually means they have a better manged coupon strategy.
A high ROI may be the result of high volume sales, but it can also indicate the breadth of your coupon leakage.
After diving into the cleanCART dashboard, and using it to tidy up their strategy, Thread was able to decrease the amount of rouge coupons and thus the amount of automatic injections in their carts.
This has lead to steady decrease in their ROI, indicating a cleaner strategy and less improper redemption.
" There's the self infliction of having too many codes out there. We needed to do that cleanup.
But even in a perfect world , the only way to not need cleanCART is if you truly only have dynamic codes, and that just doesn't exist
I'm not just fluffing it, I do think this tool is one of those must haves in a marketer's playbook."
- Logan England, Thread, Director of eCommerce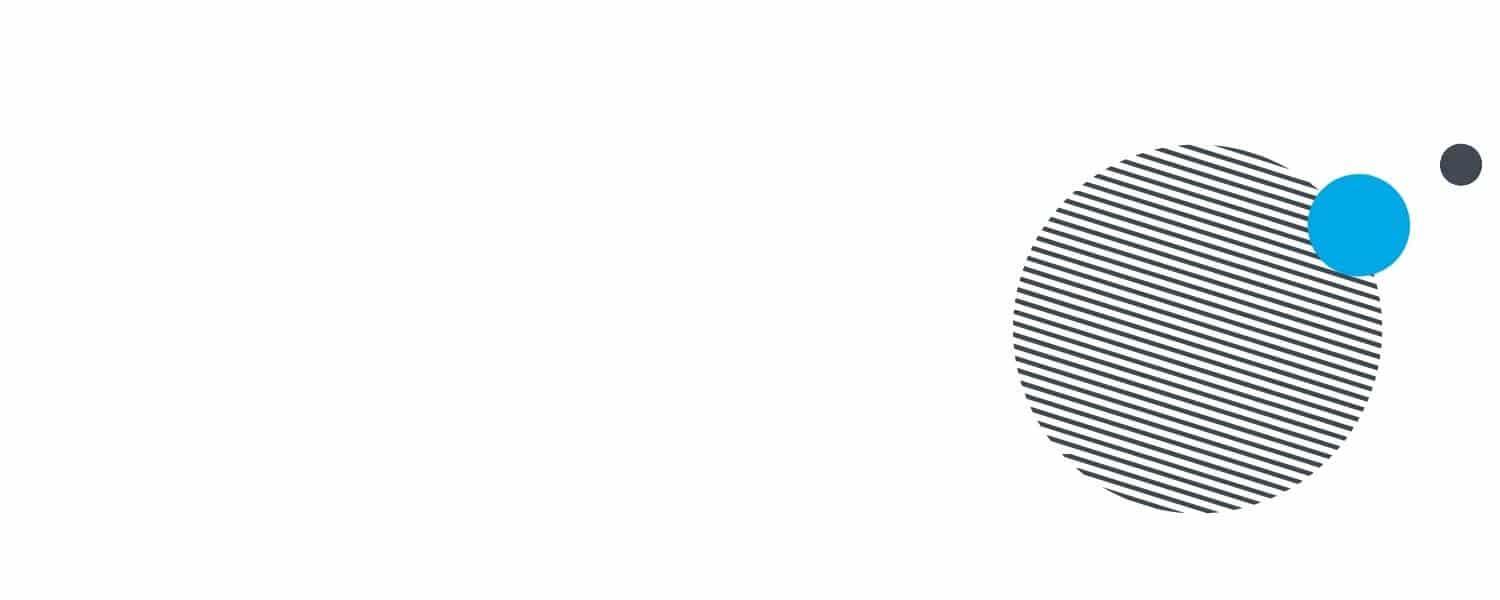 After installing the cleanCART app to their Shopify store, Thread saw the following results: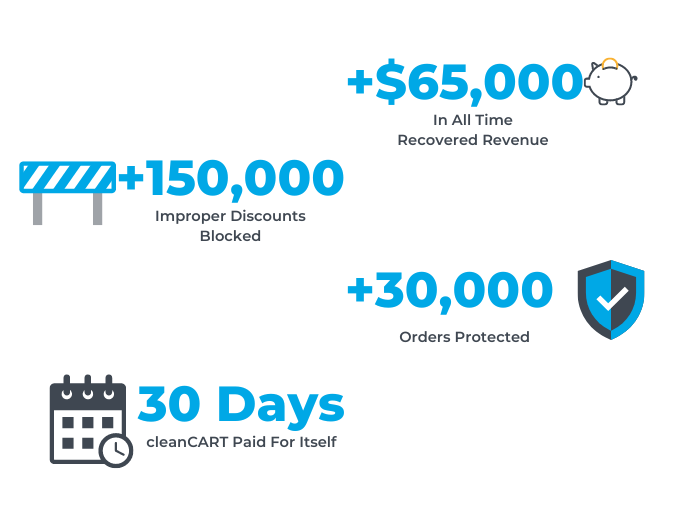 The Bottom Line:
Protect Your Margins With cleanCART
With cleanCART, Thread was able to regain their confidence in coupon marketing and smooth out communication between their teams.
Not only has this lead to an increase in efficiency, but static codes can no longer be abused, keeping their marketing objectives focused and allowing them to partner with influencers without the threat of paying false commissions.
cleanCART put an end to automatic injection and misappropriated affiliate fees for Thread and many other eCommerce Breands. If you are experiencing similar hurtles with your discount campaign, and are being taken advantage of by high affiliate fees and coupon scraping browser extensions, cleanCART can give you the tools you need to take back control of your discount campaigns.
Want to give cleanCART a try?
Get a free trial to kick the tires and see how the platform works before committing.
Try it Free