NEW RESEARCH
What if everything you thought you knew about coupon extensions was wrong?
New data from A/B tests on ecommerce websites reveals that online retailers are losing roughly $1.6 billion dollars in revenue to coupon extensions like Honey.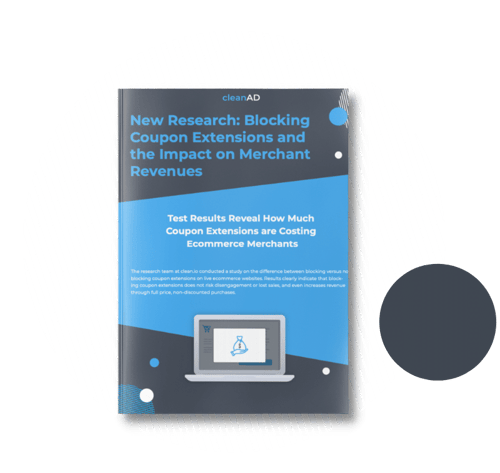 Blocking Coupon Extensions & The Impact on Merchant Revenues
The research team at clean.io conducted a study to measure the impact that blocking coupon extensions on ecommerce websites would have on key metrics like average order value, conversion, and cart abandonment.
Want all the details? Download the whitepaper to see exactly how coupon extensions affect retailers across 12 of the biggest verticals.
Additional information you'll learn:
How coupon extensions really work (and where they get coupon codes)
What impact locking extensions has on profit margins and conversion rates
How different industry verticals are impacted by coupon extensions
The impact that coupon extensions have on marketing attribution data