by Team clean, on Jul 29, 2022 9:00:00 AM
What's

New

in

July
Dashboard 👏 Updates 👏
Our team has been hard at work continuing to iterate the dashboard to better meet our partners needs. You can now export the orders with blocking tab into a CSV report, providing you with additional autonomy to utilize the granular level data as you see fit. Don't forget to also click on the blue details button for some additional insights about the user's purchase!

We've also been busy providing you content through our cleanCART blogs! See below for some recent articles:
Increase AOV While
Protecting

Your Business From

Coupon Fraud

As a business owner, you are probably not only aware of your average order value (AOV), but are constantly tracking it. As the average amount a customer is spending every time they make a purchase from your business, increasing your AOV is obviously a huge benefit to your brand. It not only decreases your customer acquisition costs, but also increases your customer's lifetime value and your overall revenue. There are many strategies to increase your AOV from building loyalty and trust to offering incentives. We've compiled a list of some of the easiest ways below.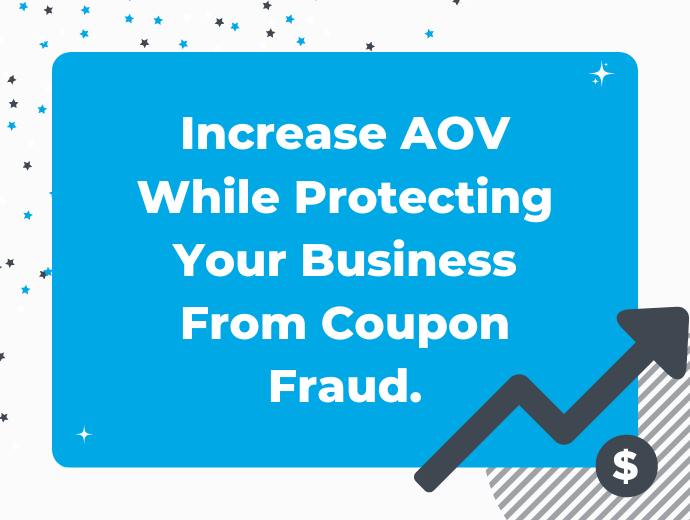 Learn more about increasing AOV while protecting your business from Coupon Fraud here
In Case You Missed It
Vertical Case Study:How The Apparel Industry is Finding The Right Fit With cleanCART
Building Customer Loyalty Through Better Brand Recognition
Catch our Podcast Episodes on YouTube Spotify and Apple Podcasts
Would you or someone you know be great on our next podcast? If so drop a note to cs@clean.io
Find Us on
LinkedIn Facebook Twitter Instagram
Questions? Feedback? We'd love to hear from you! cs@clean.io