CanvasPrints.com Solves Attribution Problems and Preserves Top Line Revenue with cleanCART
Download the PDF

Let's start with some numbers.
(Because we know that's what you care most about 😉)
↑10%
of monthly gross sales has now been recovered with cleanCART.
8.4%
of monthly gross sales was being sacrificed due to misattribution to affiliate sales.

CanvasPrints.com was founded in 2019 with the sole mission to provide the best quality CanvasPrints.com available, at the lowest price point in the market. Achieving this goal means that every marketing dollar the company spends must be useful.
Struggling with Increased Discount Code Usage
In early 2021, Ecommerce Manager JD Alewine and the marketing team at CanvasPrints.com began noticing regular, month-over-month increases in discount code redemptions across their site. As they set out to investigate what was causing the issue, they realized that coupon extensions like Honey and Capital One shopping were at the root of the problem.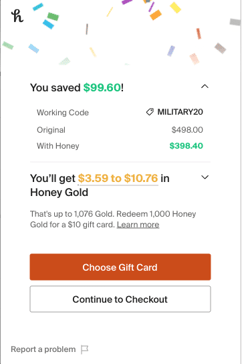 "On top of being an affordable product, cleanCART has provided a significant return on investment for us."
- JD Alewine, Ecommerce Manager, CanvasPrints.com
Finding cleanCART
During their journey, CEO Maddison Lake happened across cleanCART. The team immediately set up a free trial to see if it could solve their problems with discount code usage.
Upon getting integrated, they were pleasantly surprised with how quickly and immediately cleanCART put a stop to their problems with coupon extensions and returned their discount code redemption metrics back to normal.
The Surprising and Unexpected Benefit: Affiliate Attribution
What the team never expected was to learn just how much of a problem their affiliate marketing programs were creating for attribution reporting.
Upon installing cleanCART, the team at CanvasPrints.com found that they were significantly overpaying affiliate fees because of this misattribution.
Essentially, the interaction between the Honey coupon extension and the ShareASale affiliate marketing platform caused incorrect attribution of sales to Honey from other channels, resulting in CanvasPrints.com incorrectly paying affiliate fees to both systems.
Stopping this problem means CanvasPrints.com saved not only the revenue that would have been sacrificed to discounts injected by coupon browser extensions, but also the fees they were incorrectly paying to their affiliate program.
The revenue benefits were great, but just as important was the ability of JD and the rest of the marketing team to truly understand how each of their marketing channels was performing. Solving their attribution problems has helped them to make more sound and informed decisions about where to put their marketing dollars.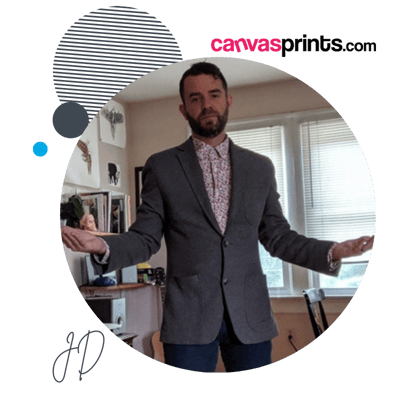 "We didn't even expect to get the benefits of better understanding our affiliate attribution, and that has turned out to be the most impactful result of choosing cleanCART."

- JD Alewine, Ecommerce Manager, CanvasPrints.com
The Bottom Line
Partnering with cleanCART has helped the team at CanvasPrints.com take control over the experience on their website, recover a significant amount of revenue, and gain a more accurate understanding of the performance of their affiliate programs.
Want to give cleanCART a try?
Get a free trial to kick the tires and see how the platform works before committing.
Try it Free