9 Tips for Managing a High Performing Ad Ops Team
by Kathy Knott, on Oct 6, 2020 8:30:00 AM
Industry veteran Kathy Knott has considerable experience and insight on Ad Ops team management. Having managed Ad Operations for Millennial Media, AOL and Oath for about 10 years, she's seen it all. In her career, she's managed upwards of 700 employees across numerous ad tech stacks. Read on to learn Kathy's 9 tips for managing a high performing Ad Ops team.
Over the course of the past decade, I've been fortunate enough to lead some incredibly talented ad operations (Ad Ops) teams at companies like Millennial Media, AOL, and Oath.
In that time, I've seen the stress, burnout, and conflict that can occur when things aren't going well, and the energy, positivity, and awesome results that happen when the team is firing on all cylinders.
Knowing how to manage your team, and get the best performance out of them, is a key part of a successful ad ops strategy.
From hiring, to managing burnout and creating mentorship opportunities, here's what I've found are the keys to getting it right as the manager of an Ad Ops team.
-- Article Continues Below --
1. Get Hiring Right
As the leader of an Ad Ops team, you may be managing a team of 5 or 500, depending on your organization. The smaller your team, the easier it will be for you to be involved in every single hire.
I'd highly recommend being involved in the process for as long as you possibly can. Once your team hits a critical mass, you'll have to rely on your management team to get this part right (see item number 3 in this list!).
During my time as an Ad Ops team leader, I personally kept a running list of trouble signs to look for in the hiring process. Whenever a hire went bad, I'd look back on some of the early, identifiable signs that could have prevented challenges down the road.
My shortlist includes:
Ego: There is no room on my team for individual egos; it is all about teamwork. Individuals who value their ego over the success of the larger group have no place on my teams.
Learn on the go: Anyone who isn't comfortable learning something new with a hands-on, dive-in-and-try-it attitude is not a great fit for Ad Ops. I would typically find a way to test this attitude in the interview process with practical, hands-on assignments.
Communication: Members of an Ad Ops team have to do a lot of communication, often with people who have different communication styles. Vital communication occurs between diverse groups, from sellers to other team members. Members of my team had to show the ability to communicate successfully with multiple styles within the interview process.
Integrity: Our job is to deliver campaigns that make the best use of client dollars, meet budget requirements and have solid performance. Every decision we make must be for the good of the campaign and the client, not what's easiest for us. Look for signs that point to a candidate's work ethic and whether they have a vision for the work.
2. Invest Time in Training
Once you've made a great hire, invest the time to train them properly. This applies both to managers and team members. Each role has a unique set of skills associated with it, and new members should be trained well.
The biggest thing I would instill in every team member, no matter their level on the totem pole, was that they had the ability to make decisions. Prepare your team for autonomy and give them the freedom to make mistakes, as long as they learn from them.
The best thing you can do for your team is allow them the comfort and space to make decisions they feel are in the best interest of the client or the campaign. Let them know they won't be reprimanded. Prepare them for the fact that they will, on occasion, make mistakes. And that's ok.
---
Read the Venatus Case Study
Learn how cleanAD completely eliminated malicious redirects, freeing up 60 hours of Ad Ops efforts per week, for Venatus Media.
---
3. Let Your Managers Manage
As your team grows, you will have levels of management between yourself and the team members executing campaigns on the ground. You have to be comfortable with letting go.
The worst managers are those that micromanage, or try to manage around their managers. Usually this looks like giving directives to individual employees on the team without involving that person's direct manager.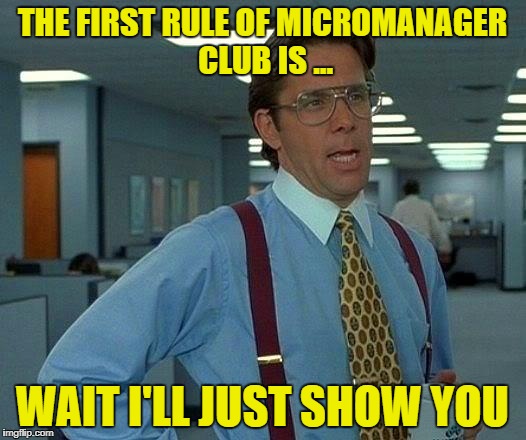 (Source)
You need to lay down what you want your managers to be responsible for and do whatever it takes to implicitly trust those managers to execute those duties.
The best way to look at it is this: it is your responsibility to build whatever checks and balances you need in order to trust your managers. It is not their responsibility to earn your trust.
One of the hardest things to do in this position is to spend time on mentorship. Once my team grew to the size where I had a few managers under me, I shifted where the majority of my time went. I actually spent more time on mentorship and relationship-building with my team of managers than on anything else.
It is that important.
Be ready to devote the largest chunk of your time to mentoring and growing your management team.
That also means investing the time up front to train them properly. We would send all our managers to a leadership program before throwing them into management duties. I highly recommend that.
4. Create a Culture of Camaraderie
Most of the success of an Ad Ops team depends upon how they work together. The culture you create can make or break your results.
Your team should feel like every single person would have their back and they can rely on each other for almost anything. Creating a feeling of family and, "we are in this together," will go a long way in making sure no individual team member struggles.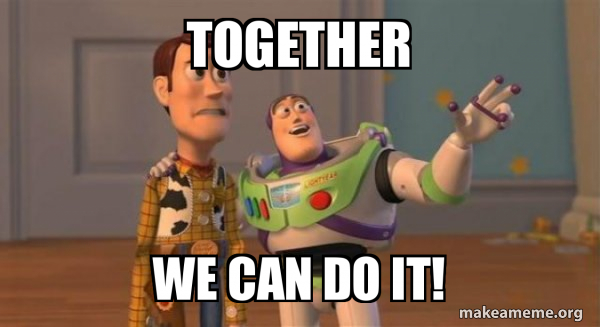 (Source)
Ad Ops professionals know that holidays, weekends and Friday nights are times most people look forward to, but those days can be particularly stressful.
We found a way to make these times fun.
If we had to be in the office to set up and launch campaigns, we'd have pizzas and/or kegs. We would find a way to enjoy that time together, rather than turn it into a negative, which is easy to do when you're waiting for a campaign to come over on a Friday night at 7:30pm.
5. Make it Easy for Your Team to be Efficient
In Ad Ops, efficiency is everything. With so much to do and so little time to do it, the best thing you can do for your team is make it easy for them to see what their priorities are in a given day.
We worked with our engineering team to create a customized dashboard for our Ad Ops team members where they could easily see things like:
Which campaigns were pacing behind expectations
Which campaigns were low on funds
Which new campaigns they needed to launch
Where are fires that need to be addressed immediately
Our team would look at their dashboards every morning when they came in. Within minutes, they could have a clear view of their most important priorities for the day. The dashboard ensured that tasks weren't missed and no campaigns were left behind or forgotten about.
---
Everything You Ever Wanted To Know About Ad Ops

(And Probably More)
Learn from the insights and collective knowledge of 8+ industry veterans. If there is something you want to know about Ad Ops, you'll probably find it in this guide.
---
6. Take Steps to Prevent Burnout
This particular tip fits in closely with building a culture of camaraderie (tip number 4). If your team loves their work, it is much easier to avoid burnout. But there are a few other things we put in place to help keep the burnout monkey off our backs.
Create Boundaries
Ad Ops teams are always the lowest on the totem pole. Clients will turn in their creative at the last possible minute and sellers will hand creative over at the last possible minute.
Meaning, at 5pm on Friday, the Ad Ops team is stuck finding a way to launch that campaign before going home for the day.
When you are in this position, the only tools you have at your disposal are boundaries. We made sure to create (and enforce) clear boundaries with our sellers. If creative wasn't submitted by a certain time of day, then their campaign would not launch until the following day.
No ifs, ands, or buts about it.
We also built SLAs of sorts where we set clear expectations on turnaround times for given situations like work hours on weekdays, after hours on weekdays, weekends and holidays. Sellers were given clear expectations on what kind of turnaround time to expect in each situation, and then we gave our team the freedom to actually live by those turnaround times.
Build on Team Camaraderie
In addition to creating a culture that makes work fun, building a team that supports each other at all times goes a long way in preventing burnout for individual members.
Looking at an example is the best way to demonstrate: say one member of our Ad Ops team was handed a campaign at 4:45pm on Friday that would take about 3 hours of work to get up and running.
Instead of that one person being stuck staying late for 3 hours, without question, 5 other members of our Ad Ops team would (without even being asked) jump in and help. This meant 30 minutes of work across 6 people instead of 3 hours of a single person's time.
Creating a team that functions this way protects each individual member from burning out and builds the kind of family culture you want.
Plan for Appreciation
Showing appreciation for your team shouldn't be by happenstance. You should build a plan to offer frequent, meaningful gestures of gratitude.
Every year, I'd budget at least one gift per team member and use it for each person when they needed it most. If they had a rough day or needed a pick-me-up, I had money sitting and ready to show them just how much they meant to our team.
I'd also work closely with members of other departments and work with them to find public ways to show appreciation for our team. For instance, having the leader of sales join one of our team meetings and thank the team for their hard work went a long way in making sure our Ad Ops professionals maintained good relationships with sellers and felt appreciated.
7. Create Mentor & Mentee Relationships
The larger your team grows, the harder it is to maintain relationships with each individual member. This is where building mentor and mentee relationships among the members of your team can go a long way.
Identify and pair members of your team for mentorship relationships so they have a person they can rely on to answer questions and guide them as they grow.
Most of what makes a person successful in Ad Ops is the ability to communicate with anyone whether or not their communication style matches yours.
We always used the example of a snake charmer. Getting a snake to dance is all about learning what song that snake likes.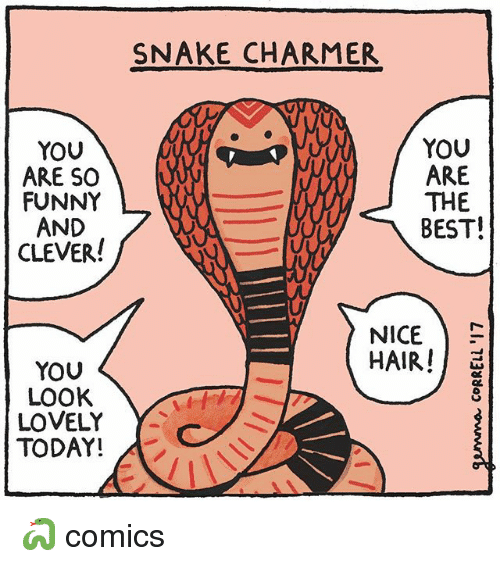 (source)
A great mentor can teach newer team members how to "charm the snake" by playing the right song.
Empower your team to learn from each other, rather than trying to take it all on yourself as the leader.
8. Put Your Team First
Not only should you create a culture where your whole team has each other's backs when needed, but You as the leader should always have your team's back.
A culture like that has to start at the top, so before you can ever expect your team to function that way, you have to live that way.
I was well known as a "mama bear" figure for my team. I would do pretty much anything for them, and they knew it. When it was put to the test, they saw my actions (which are stronger than words can ever be), and so they believed it.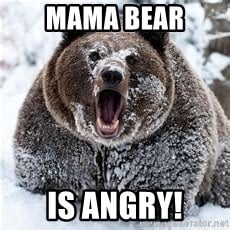 (source)
Don't let other departments walk on your team members, and certainly don't let them be disrespected. Make sure you push your team to communicate well with everyone, but step in when things escalate beyond "bad communication" and truly take a turn to disrespect.
9. Manage Across the Organization
As the leader of an Ad Ops team, your job doesn't stop at managing your own team. You have to manage across the organization as well.
Being successful means the entire organization is successful, not just your team. And, your team relies heavily on other teams to get things done. So having great relationships with those teams is a must.
Establishing great relationships with both the sales and engineering teams are vital to your success. You'll have to learn how to work with those teams carefully and skillfully to have the greatest impact.
For instance, with engineering, we know the answer to most questions is "no."
But, do you have the skills to push past that "no" and get down to the real reasons why, and work with that team to find a solution that can be achieved (even if it is different than what you originally envisioned)?
The Bottom Line
What it takes to run an Ad Ops team successfully isn't rocket science, and it comes down to successful leadership skills in general.
Care about your team, and care about clients. Give your team autonomy to do what is right for clients and the rest will flow from there.