Ad Ops All Stars: Lisa Howard, Global Head of Advertising and Marketing Solutions, The New York Times
by Jason Dobrzykowski, on Apr 27, 2022 10:20:37 AM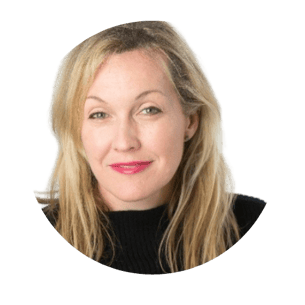 Lisa Howard started her journey towards becoming a global leader in online advertising at journalism school at the University of Georgia, where she competed as a student-athlete in swimming.
Her goal was to become an Olympic gold medalist and later a sports newscaster. But after her Olympic trials and an advertising class, her vision changed.
Now she leads the advertising and marketing teams at the world's premier news organization, The New York Times.
Listen in to gain Lisa's unique and powerful insights on the online advertising industry, and how she juggles managing one of the largest publishing sites in the world.
Resources from this episode:
-- Article Continues Below --
Read the Case Study
How cleanAD Completely Eliminated Malicious Redirects, Freeing up 60 Hours of AdOps Effort per Week, for Venatus Media
-- Article Continues Below --
Listen:
Jason Dobrykowski:
All right. Welcome to the Ad Ops All Stars Podcast. I'm your host, Jason Dobrykowki. And my guest today is Lisa Howard, global head of advertising and marketing solutions at The New York Times. Lisa, thanks for joining us.
Lisa Howard:
You're welcome. Nice to be here, Jason.
Jason Dobrykowski:
Absolutely. So your background is media. You live it, you breathe it, you've been doing it. If you were to talk to a three-year-old or parents, how would you describe what you do on a daily basis or, the industry that you're in?
Lisa Howard:
In its simplest form, I would say that we help enable original, independent journalism.
Jason Dobrykowski:
I love that. That's awesome. Now, how long have you been at the New York Times for?
Lisa Howard:
Almost six and a half years. Feels like a lot longer because these last two years just, I don't know. It like was 10 years, I think these last two years.
Jason Dobrykowski:
I think everyone's in the same boat. I talk to family and friends sometimes and they're like, last year. I'm like, no, that was four years ago. I don't know what you're talking about. It's just this-
Lisa Howard:
Yeah, time. Something happened to time.
Jason Dobrykowski:
It's funny how I think, it's the one thing that everyone can agree on is that like time stopped for those two years.
Lisa Howard:
Totally.
Jason Dobrykowski:
So where did you get your start in terms of coming out of school? What drove you to get into media and advertising? Would love to understand a bit more about that.
Lisa Howard:
Yeah. I was in the journalism program in college because I was actually an athlete and I thought, Hey, I'm going to win the gold medal, and then I'll go be a sports announcer. My sport was swimming. And so, if you compete at an elite level, you need to always stretch your expectations of yourself in order to get anywhere. And so I, had high ambitions and thought I'll win a gold medal and then after that, I'll go be a sports announcer.
So I ended up in the journalism school at the University of Georgia and although I had a successful career, I didn't win the gold medal and didn't become a sports journalist. I happened upon an advertising class in the journalism school and just fell in love, and ended up coming to New York City with a few of my friends, who are also in the journalism program. We pounded the pavement for months on end and then got jobs in the advertising industry. And the rest is history.
Jason Dobrykowski:
So where are you from originally?
Lisa Howard:
Oh gosh, originally Mississippi.
Jason Dobrykowski:
Okay. Okay.
Lisa Howard:
Did you hear a little bit of accent there? There's a little bit, it's not really Brooklyn, is it?
Jason Dobrykowski:
The story of just picking up and going, like going to New York and being like, we're going to do this. Obviously, that takes a lot of courage, just to be like, we're going to figure it out. One way or another, you're going to figure it out and obviously, you did. So in terms of where you got your start and getting to the New York Times, what drove you to get to the New York Times? In terms of what you've gone through, obviously you've worked at other places, but when the opportunity came up to go to the New York Times, what was one of the drivers for you?
Lisa Howard:
Yeah, I'd say the first 10 or 15 years of my career, maybe 10 years was in more entertainment and lifestyle media businesses. So I spent 14 years at Conde Nast and was in various different brands there. Then went to more entertainment-driven properties with Billboard and then Yahoo, and then moved into news probably, I guess, with the New York Times, seven years ago. So I think I made that shift. It wasn't originally my plan, most of my experience was entertainment and lifestyle content.
And when I came to the Times, I came to the Times because this company has this unique magic that is at the same time being a legacy brand, that's 170 years old. It has a very rich history. It's also this super contemporary more tech company-like organization. So to be able to marry those two things as we're in this massive moment of transformation, just was really exciting and I've loved every minute of it.
Jason Dobrykowski:
Let's talk a little bit about that. So day one you're coming in, you're trying to navigate, understand how you want to plan. What's a day in the life like for Lisa in terms of, if you're looking at the priorities for the day, how are you dividing up your time? Obviously, there's a lot to get done, where and how do you focus your attention?
Lisa Howard:
Yeah. I'd say a day in my life changes based on whether I'm in the office or not in the office. But either way, it starts with actually, the physical paper. So as soon as it comes to my door, I'm looking at it, both for the headlines. But also to make sure that everything that we've got from a print capacity is running correctly, and to see what's happening in the world. And then I dig into digital. I listen to podcasts, I'm just consuming all kinds of media in the morning. And then, when I try to be respectful of our employees, because in the pandemic what happened was, the lines blurred between when your work hours turn into your home hours. And so I'm really conscious of not trying to ping people at 7:30 or 8:00 in the morning.
Jason Dobrykowski:
No. You hit, it's so true because one it's like during that time people weren't taking vacations. Right? It was like everything was a staycation if you were doing it. It's not like you're going to be stuck in a 40-minute commute or you're hopping on the train or do anything like that because you're putting on and walking to grabbing coffee and you're walking to your desk wherever it is in your house.
Lisa Howard:
Yeah. Yeah. So I use that time for study time, I call it. And that's really when I want to just read everything I can find, listen to anything I can listen to. And then when the workday starts, I usually try not to get anybody until 9:00 o'clock. And then we start collaborating. It is both within the department that I run at the Times, which is advertising, which is about 400 people. It's also cross-functionally in the rest of the company. So dealing with things like our standards team and our product teams and our newsroom. So it's really working cross-functionally. And then the third part of it is clients, all the brands that work with the New York Times. So we work with almost every major brand in the industry. Every, if you think about the fortune 500, most of them advertise in the New York Times. So they're those three spokes of the wheel if you will.
Jason Dobrykowski:
That's incredible. One of the things that I always find interesting too is, do you have a policy on meetings? You have only so much to give, so much time, you've got to prioritize. But you also seem to make sure that when you get the group of folks together, that you've got an agenda. Like you've got actions. Like no waste of time. How do you approach one, meeting, having productive meetings to make sure that you've got those outcomes? Then how do you also set the tone for your team, that this is how we need to do it? Because not everyone's got that approach. It's learned in some cases. So how do you go about making sure that everyone's on the same page with making sure that you've got 15, 30, whatever it is that it's productive and it's optimal?
Lisa Howard:
Yeah. In the pandemic, we actually got very serious about best practices around meetings. So just like you said, Jason, agendas before the meetings, being very clear about what they are, trying not to get distracted in those meetings because there are so many of them, especially when you're in a virtual world. And then we applied some other tactics that I think helped manage in this virtual now the hybrid world. One of them is we decided as a department, and some of the other departments at the Times do this.
But not every department does this. So it requires a little bit of proactive management but setting meetings on the 05 and the 35. So really trying to give people that extra five minutes before a meeting starts to just get prepared, grab a glass of water, whatever you need to do. Because you can find yourself spending the whole day sitting in front of your computer and that's just not good for anybody.
Jason Dobrykowski:
No. And then it's like your normal day starts at like 6:00 o'clock at night. And it's like, that's not healthy for anyone either.
Lisa Howard:
Yeah. We're also doing walking meetings, which I think is really something I learned when I was in Silicon Valley. You just walk around the campus and you actually think better when you're walking. So we've done walking meetings, we're trying a lot of things to just keep the stimulation going and we're going to be bringing employees back in June. We're going to expect people to come back a couple of days a week, at least in person. And so, as we work toward that, it's really going to be migrating from this virtual format and all the things that we've applied all the practices that we've applied in this world, and taking them to hybrid. So for example, one of the things about the virtual world, real learning was that we have people all over the world.
We have employees and team members all over the world. When they're zooming in to a conference room, they can't see people's faces. And so they feel not as included as the people in the room. The great equalizer was everybody logging in from their laptop. And so how do we preserve that in a hybrid world is something that we've also, we're going to be deliberate about. And that is that even if you're in a conference room, you're still going to log in. So there's a little bit of wonkiness to that, that we're working through now. But the point is that, we want to democratize so that everybody, no matter where you are in the world, if you're in Singapore or in our London hub or in California, it feels the same. And like you're a equal part of the conversation to anybody who might be in a physical location.
Jason Dobrykowski:
That's actually awesome to hear just because I feel like to your point, it's tough to like during those years where you could only communicate by video and it's not an easy thing to do. It's really nice and reassuring to hear the approach that you've taken to try and make sure that no matter where you are globally, where you are, even if you're in the same city, but you're not in the office. Everyone has the ability to feel part of the meeting or feel included because everything right now, we're still kind of to your point, we're in that transition back phase. Right. How many days a week, what makes sense? I'm sure navigating that was super easy for you. It was not a problem.
Lisa Howard:
Yeah. No opinions on that matter, from anyone.
Jason Dobrykowski:
I'm sure. I have no doubt. I have no doubt out. Segueing away from business for a second, what passions, what hobbies? What are you doing outside of normal business hours that either you enjoys or things you like doing, all that good stuff?
Lisa Howard:
I don't get to do enough of it. But I do love open water swimming. I don't love the chlorine. I don't love swimming in pools as much, but whenever I can open water swim, that I think is nourishment for me. So love to do that. Love to hike out on the North Fork of Long Island. If I can avoid the ticks, I'll take my dogs and we'll go out and just walk for miles. I love that. And so getting outside is important for me. I also love to, I just think the city's so exciting right now. So I saw American Utopia last week, the David Byrne show and just being able to have these experiences again is joyful. I just love it.
Jason Dobrykowski:
Now, are you someone that when you're doing activity outside, are you using that of time to shut off or using that time to think? Sometimes people are different. How do you use that time mentally to, even you're thinking you're probably recharging, but how do you use that time mentally when you're out and away and trying to disconnect?
Lisa Howard:
It's totally shutting down. It's almost meditative for me, particularly swimming, just meditative. It's like you're isolated in the water and you have these different kinds of sounds and it just feels otherworldly. And that, to me quiets the noise.
Jason Dobrykowski:
How do you, obviously coming off COVID, everyone is still like the blurred lines. Burnout is a real thing. Even just organically because you don't have that division of work and home is so blurred. How do you approach that with the team? Reinforce the things that you do because obviously, leading by example is also important. So you doing those things, everyone's like, yes. Okay, great. Lisa is out. We need to take those time and that time for ourselves as well. How do you reinforce some of that to make sure that you can help reduce or mitigate some of the burnout that has naturally occurred? Probably more so, just as a result of what we've been dealing with over the last two years.
Lisa Howard:
Yeah. And I'll say now has probably never been a more important time to actually think very deliberately about your culture and the way you want to engage with your employees and your two teams. And so we actually made one of our core goals, not just about DE&I, diversity equity and inclusion. But more about how, and those are critically important. So I'd say it's and, not but. And how are we going to show up for each other? How are we of support each other and care for each other and lift each other up? So maybe this is hearkening back to my sports background as well, but it is a team's mentality. This past two years is personal. It has become personal. It is not just work. We saw into each other's homes, we got to know each other's families and each other's pets.
There's something really meaningful about that and special. If you're going to spend as many hours as we spend doing this job, quote unquote, it becomes a major part of your life. And so employees, people want to connect in ways that are not just about getting a task accomplished. They want to feel like they're in an environment that is positive and nourishing and supportive. And so I'm asking our leadership team and myself, now as we are approaching this moment where everybody is going to be coming back at least some portion of the week, what can we do to really lift each other up and support each other? And so we're putting together initiatives now that are going to do just that.
Jason Dobrykowski:
In that approach, do you also lean on your team, like the employees themselves to help, not only get involved, but help create some of the, not only the framework for how you do it, but also executing on it? So that not only are they involved, but it's making sure that what you're doing is going to make an impact. And not just doing it in a vacuum and saying, okay, great. This is going to... It sounds like you've taken this approach of making sure that you've got, not only your team on board, but the folks that would benefit positively from what you're trying to do, like actively involved in doing it.
Lisa Howard:
Totally. I'll tell you, there are two things that are examples I can give you of how this is coming to life in the Times ad department. We have established, and this is not just coming down from on high. It's not the most senior executives saying, Hey, we want to do this. This is everybody being involved. And so one example of it is, we started this culture to ask force last year. They came up with a bunch of ideas on how to engage people and lift people up. It was very successful, but there was one program that was particularly successful and it was called, the team, the task force created it. It was made up of employees at all levels. It was called, we are not experts. It opened the forum for people.
Jason Dobrykowski:
I love that.
Lisa Howard:
Yeah. And it just was right. Because the tone was very like we're putting ourselves out here as humans and as vulnerable people. And we talked about whether it was the George Floyd moment or whether it was crimes against Asians here in New York city, particularly. Really personal topics. We talked about how each of us felt as different people coming from different street corner perspectives. And the team at the end of the year, we just had our global assembly, which is kind of our annual meeting. We highlighted some of last year's best moments. And that was one of last year's best moments. It had nothing to do with our business performance, which obviously we had an excellent year last year, but people rated this very, very highly. Because that this is the new way you have to open the aperture up for employees to be able to connect with each other.
So, that's one example. I think the other example is a more tactical thing, but really working. We have established at the Times what we call behaviors and they mirror and bring to life, our values at the company, things like respect and the collaboration. One of them that we came up with was around, if you are running a meeting, then it is your job in that meeting to make sure that every voice is heard. So as a senior leader, how are you going to help most junior person in that meeting have a voice? Is it asking them a question? Is it asking them before the meeting to feel comfortable speaking up that you want to hear their point of view? That has just opened up so many great ideas and great conversations for us in meetings and we got to do more of it. So there will be more of that.
Jason Dobrykowski:
You know, it's so interesting that you say that. Because I feel like when you're in a meeting and you've got, to your point, you've got maybe new employee, junior person. They speak up and everyone's like, oh yeah, that's great. But you have to, to your point, you need to set the tone that the team needs to reinforce that, even outside of the meeting. Making sure that people feel comfortable doing that, and help structure. So that like they're, Hey, ask this question, go for it. You should feel, because ultimately a mix of ideas and mix of views is what makes collaboration and what will effectively push you forward into the right places.
That kind of ties back to, we talked a little bit about what you're focused on to prevent people and retain talent. A lot of those, and some of these you talked about, I imagine also goes on the front side of that is, how do you bring talent in? And part of that is I'd imagine by showing them and talking about, and having this incredible culture that you're creating and these ways in which outside of work, that people not only feel included and have a voice. How are you approaching that on the recruiting side, like building the team? When you look at skill sets and talents and, or personalities, how are you working through that? And two, how are you building those teams to come on to New York Times and continue to execute.
Lisa Howard:
Yeah. I think it's such an interesting moment, because I don't know if you saw the Paul Krugman article the other day in the Times. But he was reframing the moment that we're in, away from the great resignation, which has become the moniker for this moment, from a work culture perspective. He was really making it more about the great reshuffle. There is a lot of movement. I think, what I'm saying to teams is first internally, let's get comfortable with change. Because it's not going to stop. It is going to continue and it's mostly because there is opportunity.
So if people, if our colleagues are getting great opportunities, or if they're moving to getting a promotion or moving to a different company where they're getting a higher role, that's actually a good thing for the ecosystem. It gives us an opportunity to get new people, new thinking in, and I'd say, as we're recruiting, I'm reading this book right now called, Why Pride Matters More Than Money. It's a great book. I'll grab it. I have it.
Jason Dobrykowski:
I'm definitely writing that down.
Lisa Howard:
John Katzenbach. So it's, Why Pride Matters More Than Money. I think while it is people, there's a lot of movement and it is a very competitive field out there right now in our industry. People want an environment where they feel valued and where they can feel proud of the work that it is they do. Research shows and you can read about it in this book. It's really eyeopening that, people actually prefer over money, they prefer feeling very good about what it is that they're doing and being reinforced around that. So both ahead of when they make accomplishments and post accomplishments. So like celebrating through awards and things like that is good, but also just opening, creating an environment where you're freeing up people to, you're empowering them and freeing them up to feel good about what it is that they're doing.
So we're focused on that side of the recruiting conversation, which is when you come to the New York Times, you are coming for the mission. You are coming because you believe in original reportage, you believe in independent journalism, the freedom of speech. It's really a powerful thing to get behind. And if you think about this moment in the world, it's incredibly relevant right now. We have conference rooms at the New York Times that are named after reporters and journalists who have died in the course of doing their job.
We have a museum upstairs that has the press flack jackets with pieces of bomb in them. Like this is not a place that you come to for the money, it's a place that you come be to because you want to be a part of something really important in the world. I think we are competitive on the money front, but I think more and more jobs and any company are going to be about people really reevaluating what they care about in the world and what they want to represent. And so I think we have a real advantage there and we're leaning into that, and we're very excited about it. So it's both in creating a culture, but, and in really empowering our people to feel proud of what it is that they contribute to everyday.
Jason Dobrykowski:
Yeah. I feel as though research is also supported that at some point, the financial gain on a job is heavily outweighed by what you feel like you're getting back from it. Or the the emotional component of, and to your point, the mission, what does the organization embody? Everything that you're doing. I think there's a cutoff where that's valued more than the, obviously everyone there's means. But it gets outweighed by what you just said. I think I would definitely agree, and I think others would as well, just based on what we're seeing that, that continues to be going on and being a part of a mission. And the feeling that you can not only contribute, but the positivity or, and the positive that you're putting into the world through where you're working is, you're beginning to outweigh by leaps and bounds. Or rather probably, more consideration when trying to evaluate where you want to go.
Lisa Howard:
Totally. And who doesn't want to get behind? Our mission is to seek the truth and help people understand the world, who doesn't want to get behind that? I think a lot of us in this moment where we were, either our families or our friends, or our colleagues were facing life and death in the beginning of the pandemic, it was really very scary. And people did want to think about how they're spending their time in this precious life.
Jason Dobrykowski:
Yeah, absolutely. What are some of the challenges you're facing right now as an organization or as a team? Anything from just one, like what are you trying to overcome in terms of those challenges? And how are you actively overcoming those challenges?
Lisa Howard:
Yeah. Well, my favorite challenge, and I say my favorite, because it's also an opportunity and this is maybe the sports person in me again. Like it's about believing, but we're very ambitious. We have ambition to create the most premium ad experiences in the industry, digitally. I think someone somewhere, 25 or so years decided that ads digitally should look like what you've seen for the last 25 years. We want to rethink that and we think now is a moment to do that. So you've seen us start to build the foundation for that in making some hard choices. At the Times on our ad side, and we're building on that. So the hard choices that we made a couple of years ago, were really around because we are a subscription first business.
Because the New York Times made a decision, I guess, 15 years ago now. Maybe 12 or 13 years ago, actually, to ask people to pay for digital news. And because of what was happening in the Legacy Newspaper industry, where readership was going down in print, and there's this thing called the internet that was really scaled and becoming more and more important. They made those hard decisions to say, we are going to take the newspaper and not make that our priority. Our priority is our future, and it is making something worth paying for in the digital space. So they did that. I think now, 12 years on or so, we can say that was very successful. Now, the whole industry is leaning into that strategy.
We were the first. We are the largest, but the whole industry is leaning into that strategy. And so question number two becomes, what we're working on now? This challenge, which is how do we create experiences that can be compelling and additive to the digital overall user experience. It's not easy because the foundation that was built was really not mindful of the reader. We were tracking them in ways that were really creepy. We were disrupting and annoying them with our popups and re stacking the page load to fit ads, to force you to watch them. That led to the rise of blockers and all the other challenges that we know we're facing in the overall ad industry. And so we made the hard choices to say, we are a subscription first business.
So how is advertising going to compliment that rather than be the opposing force, right? And so we don't see it as a choice between subscriptions or advertising, like free or not free. We see it as how can advertising level up to be of the same standard of the journalism and the thing that we're asking people to pay for. And so we removed ads from the page. We have fewer of them now, which was costly. We removed the right rail, so the right ads. If you think about it, when you look at websites, when you look at your laptop or your desktop, you see this less so on mobile. But when you look at those, you see this right rail and the industry just applies it with ads, and it's because they get more impressions.
We removed all of those. So we only have roughly one ad and it's called a flex frame. It's a proprietary unit. We have one, basically every four paragraphs. And so that's different than almost everyone else in the industry. We did that because, if we're a subscription first business and that's our foundation, we can afford to make those costly decisions to really, get behind what the best ad experience can be. The other thing that we did was we removed open programmatic from our app. We don't know which is our most premium experience. We don't think that programmatic is necessarily the problem, but the ecosystem is the problem right now. And until that cleans up, we're not going to be able to operate fully, openly in the programmatic space. So those are some of the decisions we've made.
Jason Dobrykowski:
What's the response been in terms of, have you seen user responses in terms of the format changes and the layout, in the UX changes that you've made?
Lisa Howard:
Yeah. The biggest thing is better performance. More than we're getting over two times better performance than with the standard IAB units. So I think that those new ad formats are really important. I think even with video, which has been a really hard thing. We don't do a ton of pre-roll. What we do is within the flex frame, we have a video unit and our video units get 50 to 70% completion rates. So I think we're always looking at this fewer better strategy and how we can combine what is this elegant, compelling, flexible canvas that is our ad unit?
It's consistent and it's like, there are 15 different types of templates that you can use. It's combining that creative canvas with our first party data offering. That has become the magic sauce for us and brands our display business is due very, very well. We know display overall is something like $150 billion opportunity. I think that was the number that advertisers and brands spent in 2021. And so there is a market for this. And so what we've really been focusing on is how do we become the best ad experience for that display space? Because, it complements our subscriber first strategy.
Jason Dobrykowski:
So you're talking about some of the opportunities that you're trying to navigate, what are trends that you're looking at right now? And you're saying, I see this rise and I see this coming, we got to get ahead of it. Or things you're planning for that haven't happened yet, but you either feel are coming. What are some of those trends you're seeing that you're either aware of or just trying to stay ahead of?
Lisa Howard:
I think I lost you, Jason.
Jason Dobrykowski:
You there. Hello, hello.
Lisa Howard:
You just dialed back in.
Jason Dobrykowski:
Oh, you're good. No worries.
Lisa Howard:
I don't know what happened. You froze? Was it my wifi?
Jason Dobrykowski:
I think it might. I was looking around to the people to see if our internet went out and they're like, no, it didn't, but it's no worries.
Lisa Howard:
Oh, wow. I did the same thing, but I don't know. Anyway, sorry.
Jason Dobrykowski:
We'll edit it out. Not a big deal. Sorry, did you hear the last question?
Lisa Howard:
I heard part of it. I didn't hear the whole thing. I think, yeah. Go ahead.
Jason Dobrykowski:
What are trends that you're not necessarily executing on yet? But things that you're either planning for, you kind of see around the corner that you either know are coming, either in the advertising media space or things that are outside of that, that could impact advertising and media?
Lisa Howard:
Yeah. I think it's a really interesting time right now. So two things I'll focus on here in terms of trends. One, everybody's been talking about first party data and about the cookie and what's happening in 2023 with the cookie deprecating. I would say that we are very focused right now on creating the most durable data strategy because, clean data is really important for us. A lot of people talk about clean data, but for example, what you're seeing is advertisers, publishers even. Talk about their first party data strategy. And then they say, end for scale, we have layered on all this third party data. And so that's not really durable. Because regulation and what's happening when you look at trends and when you look at what's happening around the world in this space, it's about being accountable to consumers, right?
The data strategy that brands come up with, that publishers come up with that agencies lean into, has to be durable. It has to be on the right side of this issue and of the consumer and of the privacy legislation that is coming. So I'd say, we're watching brands make less than responsible decisions right now, sorry, not brands as much as other publishers in their offerings. I think brands are busy building up their own first party audience portfolios and they're looking for us to counsel them on how to do this the right way. And so I think we have a responsibility on the publisher side to, not just offer solutions that reach the bare minimum of passing on the legislation or on the guidelines that are best practices right now. But really looking at, what is doing at a consumer, the reader and what is performant in that manner?
So for example, you may not need to track everybody across sites. You may not need to follow people around and re target them everywhere. What if you could find a contextual solution or a behavioral solution that really is isn't about the personal identity of someone, but can get you the same or a better performance? And so I think brands are very interested in having those conversations with us and they want our council on how to do this the right way. So I think it's the really important moment right now, that we're living through. And at the Times, we want to have that durability in our data strategy that makes sure that we're on the right side of the consumer. So I think both in our ambition around the most premium, mad experiences and in our ambition around our data strategy, it's about doing the right thing here.
Jason Dobrykowski:
Yeah. No, makes sense.
Lisa Howard:
And then the second trend, I think that is just one that everybody's talking about that we're not spending any time on, so that's why I'll mention it here. That is the metaverse. I think there is a lot that is going to be possible when 5g becomes ubiquitous and there's a lot that we're going to be able to do as content organizations, journalistic organizations publishers. There's a lot that we're going to be able to do in those creative formats. But I think we have a responsibility not to just jump on the next thing without really understanding what it's doing to the world and so we're watching. But we're not throwing ourselves out there. Different people will have different philosophies on that, but I'd say that we understand that trend is out there and we are not yet jumping on the bandwagon. We want to understand it better
Jason Dobrykowski:
Very calculated approach.
Lisa Howard:
Yeah.
Jason Dobrykowski:
Well, who are some folks in the industry right now that are, in terms of folks that you're either watching or you're connected with, that are doing really great stuff. Either to advance advertising and media holistically, like Ad Ops, the eco system as a whole, and would also be someone that we should talk with and get on and get their perspective?
Lisa Howard:
I was hoping you could tell me that, Jason. I want to know because I want to talk to these people. I really do. I want to get out there. I want to hear from people. I think we're a little bit more insular in the last couple of years because we were very focused on building out our own data strategy. And now that is scaled, it's time for us to come back out and really understand who's doing interesting things in this space. And on the right side of this issue of whether it's tracking or next evolution beyond the cookie kind of thing, we want to hear from companies.
We want to understand what they're doing, but we're going to apply critical thinking to it. We're going to be skeptical until we see a solution out there that really, we can get behind. We haven't seen that yet. So maybe this is a call for people to reach out if they are really doing the right thing in this area by consumers, and then we can talk about the business.
Jason Dobrykowski:
Right on. Well, Lisa, I can't thank you enough for taking the time to chat with me today. I feel like I've definitely taken up enough of your time, but thank you again for joining us and for chatting.
Lisa Howard:
You're welcome. It was a pleasure.
Jason Dobrykowski:
Awesome. Thanks Lisa.
Lisa Howard:
Bye, Jason.
Jason Dobrykowski:
You have a great rest of your day.
Lisa Howard:
You too.
Jason Dobrykowski:
Bye. Bye.