Ad Ops All Stars: Kamalesh Suresh, Senior Manager of Ad Operations at MediaMint
by Jason Dobrzykowski, on Feb 23, 2022 9:00:00 AM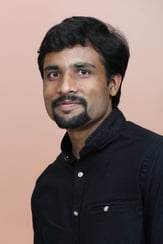 Upper management in ad ops can lead you to have a diversified role, epesically when your company works across a vartiey of specializations.
MediaMint is a service provider for the entire digital marketing eco space, capable of connecting and working with clients from all parts of the landscape, be it digital advertisers, ad networks, or digital publishers.
Here Kamalesh manages a team of 200 people and roughly 25 clients, doing everything from managaing partnerships to ad ops reporting and anyalsis, and backend techincal assitance.
Listen in to learn more about Kamalesh's eight years at MediaMint, starting as a team lead and working his way into a Senior management role.
Resources from this episode:
-- Article Continues Below --
Read the Case Study
How cleanAD Completely Eliminated Malicious Redirects, Freeing up 60 Hours of AdOps Effort per Week, for Venatus Media
-- Article Continues Below --
Listen:
Jason Dobrzykowski:
Welcome to the Ad Ops All Stars Podcast. I'm your host, Jason Dobrzykowski. And my guest today is Kamalesh Suresh, senior manager of ad operations at MediaMint. Welcome to the podcast Kamalesh.

Kamalesh Suresh:
Thanks so much, Jason. It's pleasure to be here.

Jason Dobrzykowski:
Awesome. So MediaMint, so you've been there for how many years now?

Kamalesh Suresh:
I've completed eight years by December. [inaudible 00:00:35] the 31st was my eight years completion at MediaMint, so ninth year is in progress.

Jason Dobrzykowski:
So how would you describe your. If you had to walk into a kindergarten class, how would you describe what you do you to a bunch of kindergartners?

Kamalesh Suresh:
Right. So being a senior manager at MediaMint it's the responsibility for me to manage the bunch of people who are reporting to me, on the people management front, as well as managing the processes from the technic point of view. So my initial engagement with MediaMint as a team lead role, wherein I used to manage a set of folks and providing more assistance on the technical front and having some lower level responsibilities on the people management front, but eventually when I became the manager or the senior manager, my overall responsibilities were increased.

So it's more of people management role and at the same time taking care of the technical responsibilities as well, so that we are able to meet our client expectations on whatever services that we are offering to them. So in a way it's more of having a proper channel in place for our resources to grow further on the technical part and they see that growth path for themselves to be standing somewhere down the line and at the same time, making sure that as a team we are putting that effort to meet all of our client requirements and provide best service in the class.

Jason Dobrzykowski:
Yeah. So that makes a lot of sense. And I think one of the questions I had is, you talk about coming in and being a team lead and where you are now as a senior manager. How big is your team overall or how has that grown in terms of volume over the years?

Kamalesh Suresh:
Right. As of now my team span is about 200 people and there are close to 25 different clients that I'm managing with-

Jason Dobrzykowski:
So how many did you say. How big is the team?

Kamalesh Suresh:
200 resources, 25 different clients.

Jason Dobrzykowski:
Wow, that's a big team.

Kamalesh Suresh:
Yep.

Jason Dobrzykowski:
It's a big team.

Kamalesh Suresh:
Yeah. So I have five different supervisors who are managing these 24.

Jason Dobrzykowski:
Okay.

Kamalesh Suresh:
I directly take care of these five different supervisors who are directly reporting to me and intern manage their own set of people who are assigned to them. So as I said, since I have 25 different clients, it's important for me to spend my time equally into all of these clients and I'm providing all the assistance from my side to meet all the delivery goals. And at the same time, my supervisors who are as in with specific set of clients, they will take care of their own clients as the first level contact and they'll manage the set of resources who are reporting with them. So I'll technically act as a skip level manager for all of those 200 folks, but there are five or six resources who directly report to me.

Jason Dobrzykowski:
So maybe to take a step back for anyone listening, can you help kind of outline where MediaMint fits in into the ad tech space, right. So just in terms of the MediaMint's kind of bread and butter, what you guys are focused in how you're helping the ad tech ecosystem overall.

Kamalesh Suresh:
Yeah. So MediaMint is a service provider for the entire digital marketing eco space. So in the ecosystem, if you talk about, we have the key players like advertisers, agencies, networks, all the publishers, we don't own any companies as such. So we are not a typical player here. We are not an agency. We are not an advertiser. We are not an ad network or publisher, but we cater our services to all of these players. Starting from their basic level requirements like Ad Op support or some sort of reporting support or any of their daily deliverables and to an extent wherein we are also providing the value added services like the create, deliver services, data analytics, engineering support.
So we are into each and every space of digital marketing and not just the actual services that are preferred by an Ad Ops company, but we are also going beyond our Ad Ops level services and providing additional services as well. As I mentioned, the technical support or the data analytics, creative services, which is not the actual Ad Ops role as such.

Jason Dobrzykowski:
So I mean, effectively MediaMint fits in as a kind of a one stop shop. Right. So if you need creative design work, MediaMint can help out with that. If you need Ad operation support in terms of, if you're a publisher trying to figure out how to best monetize or you're standing up you're publisher, you're trying to stand up, okay, I've got content, I want to focus on content, but I need a team to help me effectively monetize my content to take over the ad monetization stack and even help me implement that, MediaMint can not only do all those things, but it also sounds like if I'm understanding you a lot of your customers are also retaining those services, right? So you've got customers that are coming in and say, hey, listen, we're going to leave it to the experts at MediaMint, we want you guys to own this for us.

Kamalesh Suresh:
That's right. So as I said, we have various services provided from our side to all the players in the market, right. So the way how we operate, we have a specific team allocated to each of these service areas. Agency side of operations, we have a specific team who manages it. Advertiser side of operations, we have a specific team who manages it. Similarly for publisher, as well as ad network as well. My span, technically we majorly focus on the publisher side of operations. And as I said, the yield optimization or the revenue management for the publishers is something which comes into my span.

It's not only about helping the publishers to achieve higher revenue by utilizing one of their inventory, but it's more of providing the basic level services as well for the publishers, which is from the typical Ad Ops of backend support wherein the publishers are able to deal with the sales operations and making sure that their inventory are sold to the advertisers or agencies from their side and in the backend, they can utilize MediaMint team to set their campaigns up in the ad server that they're using.

Jason Dobrzykowski:
Yep.

Kamalesh Suresh:
And on top of it, we will also provide the services in various levels. Right? So to start with, Ad Ops associate who will be responsible for backend job, backend responsibilities as trafficking, reporting and screenshots. And we also have campaign management support wherein we've won their campaigns. Once it is assigned to us we will take care of the control, we will make sure that the delivery goals of all their campaigns are met from our side by continuously monitoring the performance and making sure that the optimizations are taken care to achieve the goals.

And we also provide account management services, which is going a step ahead and having that interaction with the end clients as well with advertisers or agencies to address any queries that they have, address the discrepancy issues and be on top of getting these information that is required for getting the campaign set up done. All of these campaign lifecycle, from the campaign initiation to building, we will take care of that complete ownership with account manager role. And similarly media planning wherein if publishers are using order management system like Operative.

One, Adbookplus, there are multiple order management systems in the market. So if any publisher is using an order management system on top of their ad server, we also take care of the entire media planning division from our side. We will have a different team working on media plan creation and a different team working on Ad Ops responsibilities and specific resources taking care of campaign management and account management responsibilities.

Jason Dobrzykowski:
Is that all under your purview?

Kamalesh Suresh:
To a larger extent, yes. This is our major deliverables. These are our major deliverables from the publisher operations perspective, but now yield management is something which is mostly automated because of header bidding and all the advanced features that came in through Google, which is exchange bidding and there are a number of vendors in the market who are providing these additional services on top of the Ad Ops services. So it's more of the regular ad operations for direct campaign management and the account management services or campaign management services, these are our major focus areas.

If there is a need for us to help the publishers with creative generation as well, then we will pull in our creative agency or creative services team who will help the publishers to develop the creatives as needed. And we will also bring on data analytics team if the publishers are having a data visualization platform and have all the sources or revenue sources, interlink there, and having a single source of truth to refer to their data, we can also have a data analytics team to build that for them.

Jason Dobrzykowski:
That's a lot. No, I'm saying, I mean that you guys do a ton. I mean, the scope of what you guys are involved in and where you can, I mean, it's almost kind of you guys you can come in, I mean, you effectively are the experts in these places. And ultimately being able to help out a lot of these customers who may not have the resources, may not have planned for the resources or may not have the expertise and they need someone to come in and ultimately kind of help them, not only manage, but I mean, grow certain parts of their businesses, they're tapping MediaMint for that.

Kamalesh Suresh:
Right.

Jason Dobrzykowski:
When you came in as a, I think you said you were a team lead, call three or four years ago. Is that effectively the team you're overseeing now, so you kind of moved through the rank so to speak?

Kamalesh Suresh:
Yes. So initially when I joined as team lead, I was having around 20, 25 people to know work under me and we were a very small strength, a team back then. So when I joined MediaMint we were about 200 odd people in their automation, now we are close to 2000 employees.

Jason Dobrzykowski:
Wow. And that's just over three years-ish.

Kamalesh Suresh:
It's over the course of eight years.

Jason Dobrzykowski:
Okay.

Kamalesh Suresh:
As I said, I joined as team lead eight years before then the MediaMint strength was around 150 or 180, if I'm remembering it correctly, and now after eight years, if I look at the strength of MediaMint it is close to 2000, maybe more than 2000 maybe by now.

Jason Dobrzykowski:
Yeah. I mean, listen, that's got to make you feel proud in terms of everything not only the team is done, but you've clearly the team has created and this gets into kind of some of the core pieces that I think are super helpful for talking about like building teams and doing that, which is one you've experienced scale on crazy levels in terms of trying to grow teams and do all that. So we all know that, that is easy and it comes with its difficulties. But maybe talk, it would be great to understand as you were not only kind of coming up through MediaMint with where you started, but how did you build the team?

How did you know, okay, we need this many resources or we need that, or, I mean, listen, there's different philosophies, right. Sometimes it's you need to go out and sell ahead of your capabilities. So you go sell it and then you're trying to figure out, how do we support this? We just closed this big account. There are other philosophies that you want to scale the support and then go out so that you can kind of do it, but what was the thought process that you had in terms of how you were building that team out and how you wanted to scale it over years? Yeah.

Kamalesh Suresh:
Right. So first thing is that. Now first thing that we always do is that understand your strength. So right now what are our capabilities? So back then, eight years before when I joined MediaMint, we were serving all of our Ad Ops client with Ad Ops requirements. And so certain clients were also requesting for additional services like technical account management, where in somebody who is very strong in Ad Ops or somebody who is having an expertise in a particular platform, they were in need of that support as well, because the clients that we were operating, not everybody were having Ad Ops background.

There are a few clients who don't even have Ad Ops background, but they know that, yes, this is the digital marketing space, they can generate the revenue, but they need a specific team or somebody to help them out. And we are filling that gap for them. So we will pitch in, we will provide the necessary support from our side to understand their business and see how we can incorporate the digital marketing to their radar. And how do we help them to map the kind of the way how they can operate their inventory, selling, booking the campaigns and managing their campaigns delivery.
So we will make sure that those areas are taken care by MediaMint team, but the client, they are able to see that continuous support from MediaMint and they're able to see their revenue growth happening consistently. But to build a team, first thing you need to realize, what is your potential, what are the capabilities that you have? And depending on the, what do you call? The enhancements that are happening in the digital marketing space, there are products which are getting upgraded every now and then, there are new features that are getting added.

The way how the monetization is happening for the remnant inventory for the publishers specifically, that gone to a different level altogether. Initially it was more of manual waterfall model and optimization efforts from the resource level, it's more of manual work. Now, everything is getting automated, right? So one thing that we are constantly able to see, and in the publishing side of operations, most of the things are getting automated. We don't really need the manual support for each and every piece that is involved in publishing side of operations.

For example, initially it was more of doing every campaign set up manually, but now there are OMS order management systems, which will help the publishers to manage their inventory location for their advertisers, clients or agencies in a better manner, and have that flexibility to build that campaign shell within the order management system itself. And once it is pushed to the ad server, we are only worried about trafficking the creatives or ads and making sure that it is live and monitoring the delivery and making sure that they're meeting the goal.

So almost the first half is already automated. We don't have to really need people to work on the complete campaign set up from the scratch. So that is one way how we should look up to the industry, right? So one thing as an individual, or as an organization if you want to grow, you need to always keep it up on what is happening in the industry right now and how we are going to see that change happening in the future. Only when we are trying to focus on the future, we can understand how do we need to build our team or enhance our skill sets to ensure that the future requirements are also met. And we are building that team to cater that need and that's how we started focusing from MediaMint, when we started realizing that, okay, things are getting automated and things may not require the manual support anymore.

We started investing our time to understand how do we build our team to get those additional skill sets that are necessary. For example, technical account manager, which is more of understanding the entire Ad Ops ecosystem and having that expertise on specific servers or ad servers, or some sort of technical integrations in the backend, for example, connecting publisher ad server with various demand sources, SSPs, or ad networks so that they have APA connection. So utilizing APA connection is one of the way to automate the integration process for multiple servers. Right. If we have somebody who is having that capability, who can deal with the coding and the APA connections, we can definitely take that services in-house. We can pitch in and we can make sure that that support is provided.

Jason Dobrzykowski:
Yeah. Sorry. I was going to say, I mean, kind of what you're describing is, I mean, one, I think it's great, right? I mean, you're talking about kind of peeking around the corner based on what you're seeing from a trends perspective, but it kind of reminds me of when people are worried about the robots doing all the work and it's like, what are you going to do? But ultimately what you're talking about is yes, we saw programmatic, we saw automation happening and we adapted, right. You adapted the team to focus on the skill sets of what support where the technology was going. And it's sounds like not only it has that. It sounds like that's one of the main drivers for the success that MediaMint has had, but also the growth. Right. And investing in talent, right?

Kamalesh Suresh:
Yeah.

Jason Dobrzykowski:
 So I guess another question would be, you talked a little bit about what you were doing from a talent investment standpoint and focusing on that. But what about hiring? I mean, were you trying to hire people that already had those skill sets? Did you create a training program where you said, hey, we're going to bring you on for 30,60,90 and it's a bootcamp, and we want that bootcamp to yield X and then ultimately we can bring you on, or. Because listen, going from 200 to 2000 or going from 25 to 200, I mean, you start to get to this place where I feel like you're focused on finding people that yes may have some of the skill sets, but also to the core of hiring you want good people who are hungry, they want to learn. And if you're willing to invest they're willing to do, they're willing to join the team. So what was your strategy there?

Kamalesh Suresh:
Yep. So there are two point of views here. So one is obviously we can look out for a talent from outside, out of market who already has the skill set. Obviously they are the ones who started our initial services engagement on the additional areas of opportunities. Right. For example, as I said that initially we were restricted to only few areas of Ad Op support, and eventually when we started seeing that additional requirement coming in for various roles like account manager or campaign manager, we can't really build us a team from the scratch unless we have somebody who already has that skill set in place.

So first thing is that you identify those people who have that skill set and then align those additional resources who they might be the freshers in the market, they might be the freshers to the digital marketing eco space. We need to make sure that they're up and running. Right. So one point of view is hiring the talent from outside with appropriate skill set that is always there as part of our plan. The second plan is get the newbies, get the freshers out of college and make sure that they're going through a thorough bootcamp training for digital marketing thoroughly.

And once they're done with the initial training of digital marketing space, they'll get some sort of basic level understanding on what is all about digital marketing and what do they have to do, or what is their roles and responsibilities will be, what will be their roles and responsibilities in future when they're working. When we give them that initial push to understand what is all about digital marketing space, then we will take them through specific services areas. As I said, publisher operations, agency operations, such operations, social. So we will make sure that specific set of people are as assigned to those core groups, core-

Jason Dobrzykowski:
So is that a part of the bootcamp or is it you do a bootcamp for general and then you kind of, you get to experience each of these kind of pods of the different sides of the business?

Kamalesh Suresh:
Yes. So bootcamp is overall at this the marketing learning. And once the bootcamp is over, they'll be allocated to respectful core focus groups. As I said, publishing operations or social operations or such operations, there they will have more detailed training on that specific group or specific module. They'll get a practical and so on, they'll get the theoretical knowledge. And we will also allow them to work on client deliverables by allowing them to take it up. And we will have a standard three months evaluation plan to understand if somebody is meeting our expectations or not.

Jason Dobrzykowski:
Yeah.

Kamalesh Suresh:
First we'll go for the digital marketing bootcamp itself, but the next two months is something that we actually go through a thorough analysis to understand if somebody is really taking it up or not. And that's one of our success metric all these while, though we are taking all freshers in the market. Maybe if I consider current strength of MediaMint, at least 800 of them, they started from scratch with MediaMint. They were freshers. They started learning digital marketing space and they started learning specific module or specific service areas and now they are the experts on that particular part. That's not the end.

We will ensure that these guys are also getting cross trained on the other module as well. So our focus is to make sure that we don't want to limit people to a specific group. My team could be publisher oriented operations, but my resources will also get trained on other models as well. And when there is a chance for us to shuffle people within the teams, we will do it so that they can get the broader perspective and they can also get to experience multiple divisions of digital marketing space. So we can't really limit our talent to have only limited knowledge just because we want them to work in a specific model, but we want to enable them to learn and they have that knowledge, which can be catered to know multiple modules as such.

Jason Dobrzykowski:
You touched on something that I feel is also crucial to scaling a team, which is you talked about giving folks experience in other modules, right. So even if someone is on your team, eventually the goal is even if they've graduated from bootcamp, they've done all the different pieces, but there's another area that's either open or available for experiencing something different that MediaMint's open to that and actually encourages it. Right. So I'd imagine that's probably one way that you retain talent, which is by giving them more exposure. But what are other ways that you've got a big team? What are other ways you are focused on retaining talent that's coming through and, or staying within even if it means that you give up that person, but to stay within MediaMint because you know that they're going to help the organization as a whole.

Kamalesh Suresh:
Right. See typically any employee or any resource as such, they'll always look for a certain growth path, whether it is with in the same organization or it could be within different organization as well, but for their own career growth, right. They'll always anticipate to see what is the growth factor that is available for them to stay back at MediaMint. First thing that we always do is that realize their potential, see how you can cater their need to grow in their career. If it is required for.

So there are two ways, our resource can think of growing technically, they don't really go to people management role, but they want to learn technical aspects, they want to become a industry leader in the technical aspects as such. That is one way of growth. The other way of growth is obviously people who wants to learn the technical aspects as well, but at the end of the day, maybe after eight or nine years of their career path, they want to stand somewhere in the people management role. So we will thoroughly analyze to see what is the growth path that they're anticipating, depending on that we will try to create the channel for them.

The other thing that I mentioned previously, giving them cross-functional access to learn and get to know more things, that is something which we will prefer for those people who wants to expand their learning on the technical aspects. Yes, they may go to the people management role as well, which is not something that they're anticipating now at the current level, they only want to see their technical growth, we will enable them to do that. And at the same time, people who wants to learn the technical aspects as well as who wants to know the way where they can grow in people management role as well, we also have these L&D team specifically designed to cater these needs wherein we will have a constant learning available for people focusing on people management aspects, as well as technical aspects.

Whenever we have that, it's a regular cycle that we always follow on a quarterly basis or on a yearly basis, understand who are your key resources, what is their aspiration in terms of growth aspect, whether it is technical or non-technical, how do you want to help them in making sure that they're building their own career path. Eventually when you start giving them that importance and when you start catering or when you start helping them out to understand what is important for them to get better growth path, they'll obviously stay back. So for example, in my personal experience, there are many people who always left the organization just because of salary or some position that they're getting from a different organization.

But unless you help them out, help them in understanding what is that growth that they're anticipating, or they can get from the existing organization itself when they are doing A, B, C, D learning or whatever part that they have defined, if they're able to get that exposure, they'll be more than happy to stay back irrespect of the offer that they're getting from a different organization, whether it is an increment in salary or a different portion altogether. It's more of you give them that confidence that you can definitely deal with that growth aspect.

But first thing in the initial stage of your career, what is important for you to focus on whether it is technical learning and how do you want to enable that, MediaMint is giving you all the options in one place. You don't have to go multiple companies, right? You don't have to go to multiple companies just to get better exposure. We have everything in one place, why can't you try it out here? So that's how we kind of enable people to go through multiple levels of learning because of which the talent retention is kind of easy enough for us to manage because we have everything in-house.

But if we are oriented only to one specific segment, you won't really have that opportunity to not pull back people or help them understand that you can still deal with learning, but you stay back at our organization. You can't really pull people as such, it's more of you give that environment for them to learn and see how they can explore their career path. If they're getting that, they're happy to stay back. If not, obviously they'll leave. For me that was one of the biggest reason to stay back with MediaMint for almost eight years. Even before MediaMint I worked in another company, again, this is a marketing firm, that was my first job, and this is my second job. In my first job it was five and half years experience for me and here, eight years.
In both the places I was able to see that growth path aligned for me and I was able to see that confidence or assurance given by the organization to me and I was able to sustain. I was able to continue with that approach. And it's something that we cannot change at individual resource level, right. We can only cater, or we can only help them understand what is better for them. And if they're able to realize it, they'll stay back. If not, we may have to lose them, but that's not something we cannot avoid, but we can help in reducing that attrition rate or retaining the talent depending on how are we enabling them to kind of explore the areas of growth for them.

Jason Dobrzykowski:
You mentioned being at MediaMint for eight years and working at an agency before that. And it's always interesting to hear what people say about impacts in their career, right? Impacts in their life whether that's certain moments, people, time, what have you, but for yo, over your career what's the biggest impact? Has been the biggest impact for you in terms of either, listen, maybe it's not career trajectory, it can also be perspective on family and friends and those type of things are also important, but what for you was one of the things that was kind of had the biggest impact on your career personally or professionally?

Kamalesh Suresh:
Okay. So for me one, you need to get that satisfaction in whatever job that you're doing, whether it is at associate level or at people management level. I always look for job satisfaction. That's why I was able to be there in each of these organizations for five years and 8 years. So if you are not having that satisfaction, I think you won't be able to continue with that organization forever. Right? So for me, there are people around me, including my family members, they always had a major impact on how do I need to look up to the challenge that I'm facing. Right. One thing that I always had faith in me is that I always wanted to grow technically in the initial stage, I started focusing on that.

I got the required knowledge. And when I was joining MediaMint, I was still not sure whether I need to take up people management role, or I should go with only technical oriented growth, because team lead technically it's the people management role and I was not fond of people management role at that point in time, but I took it because I got to know for a fact that MediaMint even if you are at the people manager level, you can still deal with the technical aspects. And that's one of the assurance that I was able to get from people who were working here even before joining MediaMint, that's when I took up this opportunity.

But when I joined here, the way the environment that was created here for people to kind of be open enough to not talk and ask for anything that they need and the areas of opportunities that they're having in place, it's something that I could not really see in any of the other organization. Obviously, I worked only in two organizations for sure, but I get to hear experiences from other set of people whom I interact. When I get to know about those things, I certainly feel that MediaMint is giving that comfort level for people to enjoy their work life and at the same time manage that work life balance, right?

The personal life, as well as professional life. So right now I am happy to be a people manager because one thing that was always helping me is to gain that confidence from the resources, because I was having some technical touch, I was able to assist them whenever they are stuck with something. And people should always look up to someone as a leader. It's not about a manager or a team leader or a team coordinator or other mid level, right? At any level, you can be a leader for anybody else. That's something that I was able to see from the people who are reporting to me.

And that could be because the way I was able to support them whenever they are stuck or whatever support that they need. And the other thing it's about being empathetic to them, right? You should be there to understand their pain and help them to address it. And whether it is technical part or in their work life, I was doing that all this well, and I got habituated to it, and now I don't really want to go out of it. And I've created that environment.

One, obviously I'm getting the job satisfaction. Second, I'm able to see that people are able to understand that I am there to provide that necessary support to them and they really look up to me as someone who will be able to help them out in any situation as such. That is one inspiring aspect for me to kind of get that additional satisfaction that I was expecting from an organization and that's why I'm still continuing with it.

Jason Dobrzykowski:
That's great. I mean, no, yeah. I think there's probably a lot of people that can understand that and especially when you talk about the ability to empathize with your team. I mean, when you think about it, you're spending more time I feel like in today's world, people are spending more time at work and with work colleagues than they may maybe at home. Obviously COVID may have changed that for some of the world in terms of working from home, but I mean, you're still putting in the hours. Yeah.

So being able to lean on folks, to your point, you talked about your team members being able to lean on you and your focus on making sure that they know that, that they know that you're there for them, I mean, those are all super important things. And part of that, it sounds like impact for you is also it's culture, right. MediaMint has built a culture around it's people, it's built a culture around making sure that the balances are there and that's awesome. I mean, that's great. So one last question, which would be, you obviously get to see a lot going on in the space just given where MediaMint fits in, the customers you work with, who would you say in the space of Ad Ops or ad tech do you think is doing awesome things and is someone that we should talk to?

Kamalesh Suresh:
Yeah. So as I said, I was more technical oriented person from the scratch, from the initial stage of my career. And I always focused on those kind of aspects where the change is happening. Right. For example, remnant management, it was more of manual effort in the initial station, now it is automated. There are many vendors who came in the market pre build and then Google also initiated exchange bidding. And there are multiple vendors who support these kind of aspects. So those kind of aspects, which will kind of I impress me a lot because one, obviously they are focusing on the future.

We as a person or as an service oriented organization, we should always look up to the future on what changes are going to happen and how should we be prepared about it, right? So when we are changing our way of approach and when we are thinking about the future, being a part of publisher operations team, I always anticipate to see how can we automate any of the current operations that we are doing and because of which we are being efficient enough to utilize the resources for complex responsibilities.

For example, as I said, we will cater our clients from the basic level support, which is Ad ops, ad operations and then trafficking or screenshots or reporting and to high level services as well, right? Technical account management or account management. What are those areas right now which are becoming more monotonous and how do we ensure that we are adding value to the digital marketing space by innovating something which is kind of avoiding that monotonous effort from our side. One of the recent entity that I was able to come across, AdWallet.io, which is one of the vendor or entity available in the market who are helping the publishers or any client as such to automate the efforts of taking screenshots.

We all know that why screenshots are very much important for any publisher or advertisers or clients as search. It's something which will help the publishers to understand if the ads are serving fine on the website or not and at the same time the advertisers to know whether their ads are serving on the, what is there meet. And it's a biggest manual effort that anybody can do, right? One resource spending entire time, entire day working only on the screenshot for three months, six months makes sense, they can still do it, but eventually it becomes monotonous and they can't really pay that attention or have that interest to continue with that approach.

Yes, we can change the resources and make sure that that process is taken forward, but that's not the end, that's not the end goal for us to achieve. Right. What if we automate that. AdWallet.io is something which has automated this process for majority of the environments, not just for the websites or mobile. So they're into everything. So recently I was able to now get to know about them and we actually suggested their name also for a few of our clients to automate the screenshot process, because that's in a way is giving two benefits. One, you're able to get technology support to automate the current services that you're managing.

Second, it'll allow your capacity or your resources to be utilized for the higher level responsibilities rather than having them working on the screenshots, which is more of monotonous work. So I would say AdWallet.io is something which is definitely adding value to the ecosystem right now. And I would like to see them or such automations coming in future for sure. And this is one of the recent experience that I've got. So I would definitely suggest AdWallet.io to be part of this podcast so that people can know about it and they can utilize that service.

Jason Dobrzykowski:
That's awesome. Anecdotally, a long time ago, I know taking screenshots well personally just having done it in the early days of mobile, which was even crazier where you're trying to find a Blackberry or something to get a screenshot on it's, but anyways, it's a story for another time. But Kamalesh, I really appreciate you taking the time to join us today and to catch up and yeah. It was a pleasure. So thank you for coming on.

Kamalesh Suresh:
Thank you so much. And in fact it's really a pleasure for me to be here. And thank you for having me here for sure.

Jason Dobrzykowski:
Awesome. We'll catch you later. You have a great rest of your day.

Kamalesh Suresh:
Yep. You too. Bye-bye. Take care.