How To Incorporate Shopify Discount Apps On Your Shopify Site
by Kathleen Booth, on Jul 20, 2021 9:00:00 AM
If you are an ecommerce store looking to increase your site traffic, social media following, or customer loyalty, offering shoppers discounts codes in return for information and subscriptions is one of the most effective ways to reach your desired goals and customers.
If you use Shopify, the app store offers a large catalog of discount apps, along with the platform's own built-in discount code creator.
If you're looking to install and set up your own coupon campaign, just follow these easy steps.
How To Create Discount Codes Through Shopify
Start from your Shopify Admin page and navigate to the discount page via the left sidebar. Once there, click on "create discount", then select "discount code".
Next you can choose what kind of discount you want to offer. The current options allow you to select discounts by percentage, fixed amounts, buy x get y free, or simply offer free shipping.
Next, enter the code you want customers to redeem for a specific discount, or you can generate a random discount code by clicking "generate code" near the top right corner.
The next steps will depend on which discount type you decide to offer.
This will include deciding how much of a discount you want to offer, a minimum purchase amount, and customer eligibility.
Shopify's discount code creator is simple and easy to set up, but if you want to create a larger number of discount codes, with varying character combinations, look to the Shopify app store for third party applications that offer more complex features.
For a list of our favorite discount code apps, check out our blog here.
-- Article Continues Below --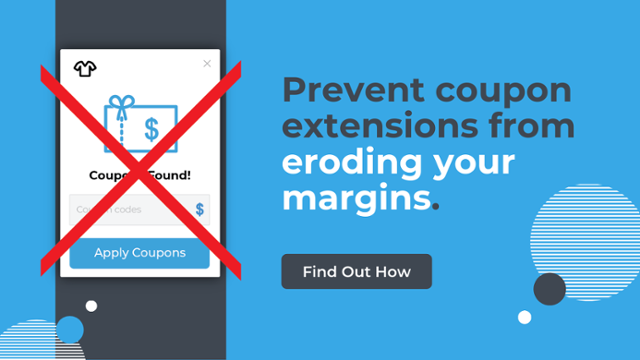 -- Article Continues Below --
How To Download Shopify Apps
On your Shopify Admin page, start by clicking "apps" on the right hand side of your screen. Once there, select "visit shopify app store" and the app store will then open up on a new page.
Type the name of the app you want to install into the search bar at the top of the webpage. You can also search for more options by simply searching "coupon code apps" or "discount apps" if you want to continue your search.
Selecting an app will bring you to the app's product page, where you can further read about the features of the product.
If you decide this is the app for you, select "add app".
Next you will be redirected back to your admin page to authorize the installations of the app.
-- Article Continues Below --

Read Now: The Complete Ecommerce Resource Center
-- Article Continues Below --
How To Incorporate And Manage Shopify Apps
Once you have installed the app, it will appear in the apps section of your Shopify admin page.
This is where you'll be able to access and manage the app's features and functionalities.
Open the app by selecting its name, and it will bring you to the app management page. From there, you'll be able to create and distribute coupon codes in whatever manner the app offers you.
Risks Of Using Coupon Codes
While Coupon codes are a great way to increase site traffic and business awareness, they don't come without risks.
Coupon codes are easily transferable, and when unwanted sharing occurs it can damage your overall revenue, brand reputation, and marketing attribution reporting.
Coupon extensions that automatically inject scraped coupon codes are becoming increasingly popular, and share your coupons with their millions of users.
When this happens, it can mean that anyone will have access to your limited use codes, and your affiliates may be charging you for sales they are'nt responsible for (because their affiliate code was scraped and shared by extensions like Honey or CapitalOne Shopping, not distributed directly via the affiliate).
This means not only are you losing revenue to the discounts you are handing out, you are also overpaying affiliates.
If you are interested in seeing what blocking these extensions and gaining more granular insights into your coupon strategy will do for your overall revenue, you can get started with a cleanCART free trial here.