17 Best Experts to Follow for Ecommerce Marketing
by Kathleen Booth, on Jul 27, 2021 12:27:00 PM
Looking to grow your ecommerce business, keep up to date with 2021's latest trends, and/or join a community of passionate digital marketers?
You are probably going to want to listen to the experts.
Check out this list of our favorite podcasters, bloggers, and digital marketing experts to follow for the best online marketing and ecommerce advice.
1) Drew Sanocki
Drew Sanocki's Nerd Marketing blog is one the most reliable sources for digital marketers looking to expand their brand.
After building his own ecommerce business and selling to private investors, Drew started blogging and podcasting to share proven strategies to help founders monetize and grow their eCommerce businesses.
2) Neil Patel
Patel is currently one of the most influential marketers on the web, with nearly a million subscribers on youtube, and recognized as one of the top 100 entrepreneurs under 30 by President Obama.
His website is full of helpful blogs, and he offers step by step tips on how to grow your online business.
3) Austin Brawner
Founder and CEO of Brand Growth Experts, Brawner hosts the popular Ecommerce Influencer podcast every week, and writes regular blog posts on the same site.
He is a well regarded speaker in the industry and has helped grow over 200 businesses through Brand Growth Experts.
-- Article Continues Below --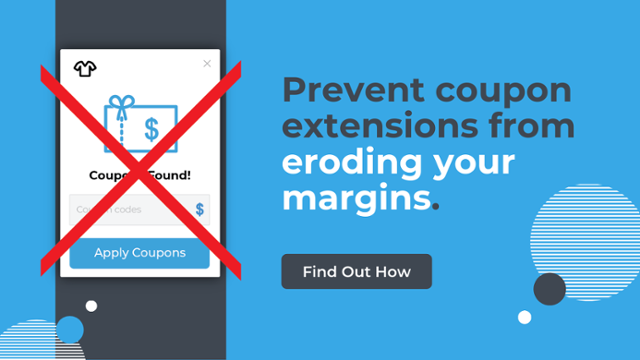 -- Article Continues Below --
4) Chris Brogan
A former journalist for Entrepreneur magazine and New York Times bestselling author, Chris Brogan sits on the board of advisors at HubSpot and runs his own blog at chrisbrogan.com and a fantastic video series at thebackpackshow.online
Check out his twitter for live updates about his content, as well as insightful news and tips to help you grow your online brand.
5) Jay Baer
A New York Times bestselling author for his book Youtility: Why Smart Marketing is About Help not Hype, Jay Baer is one of fewer than 200 living members of the Professional Speakers Hall of Fame and has been an advisor to more than 700 companies since 1994, including Caterpillar, Nike, The United Nations and 36 of the FORTUNE 500.
Jay boasts a powerful resume and is the founder of Convince & Convert, a leading inbound marketing consultant. Check out his books, follow his twitter, and listen to his podcast all at convinceandconvert.com.
6) Matthew Barby
Matthew is the VP of Marketing at HubSpot and runs his own award-winning blog at matthewbarby.com. He has worked with several high profile publishing groups, so if you are trying to expand your audience he is certainly someone you want to follow.
Check out his twitter for sharp insights designed to help any kind of online business achieve growth.
7) Kunle Campbell
Kunle is an ecommerce advisor, customer acquisition expert, podcast host at 2X eCommerce, and a leading voice in ecommerce marketing.
He has interviewed over 250 DTC Founders and Experts on his 2x eCommerce podcast and specializes in reverse-engineering marketing.
8) Noah Kagan
Noah has some of the best experience out there. After being fired from facebook early on, a story you can check out here, he went on to become the Director of Marketing at Mint and was able to grow the business into a multiple million dollar company.
Subscribe to his twitter and check out his blog "OkDork" to find unique and insightful digital marketing tips for your online business.
9) Marsha Collier
Marsha Collier is an ecommerce staple and was one of the first successful sellers during the early days of eBay. She is the author of 47 books on the topic, former co-host of the popular PBS television series "Making Your Fortune Online", and currently hosts the "Computer and Technology Radio" podcast with Marc Cohen.
If you want top-level information on how to sell online, check out her Twitter, podcast, and literature to hear her expert takes.
10) Amy Porterfield
Amy has been named one of the "Top 50 Social Media Power Influencers" by Forbes magazine and hosts her own blog and podcast at amyporterfield.com.
Amy got her start launching campaigns for companies like Harley Davidson, but tells her story more through her tribulations than her triumphs.
If you're looking for a success story, marred by a list of failures, give Amy a listen and follow her Twitter for regular updates about the ecommerce ecosystem.
-- Article Continues Below --

Read Now: The Complete Ecommerce Resource Center
-- Article Continues Below --
11) Andrew Youderian
eCommerceFuel is Andrew Youderian's brainchild, a blog, podcast, and private community for stores making more than six figures, and is an expert place to receive some of the best ecommerce advice out there.
After a few years in the investment banking world, Andrew started his first eCommerce business and He's been at it full-time ever since.
He has started and sold numerous eCommerce stores and collectively generated over $7 million in sales. Andrew is particularly experienced with boosting a business to seven figures, SEO, and community building.
12) Erik Huberman
Founder and CEO of Hawke Media, Erick Huberman was listed in Forbes' 30 under 30 in 2016 and since has built one the most innovative CMO companies in recent years.
Check out his Twitter to hear all about the eCommerce world, growth and conversion strategies, and influencer engagement, and tune in to his podcast "HawkeTalk" to hear Erik interview some of the industry's leading experts.
13) Dave Gerhardt
Dave Gerhardt is the Chief Marketing Officer at Privy, a market leader in outsourced ecommerce marketing for small businesses. He is also the founder of his own consulting firm, DGMG, where he hosts his weekly marketing podcast, regular blog, as well as a newsletter and the DGMG University.
Dave focuses on giving the tools small businesses need to grow, and has built a well renowned reputation online for it.
If you are not already familiar with it, explore and follow his content for some great tips about growing your online business.
14) Kurt Elster
Looking for new ways to grow your Shopify store? Look no further than Kurt Elster's weekly "Unofficial Shopify Podcast."
Elster has worked with a number of high profile brands, including Hoonigan and Jay Leno's Garage (clearly a car guy), and focuses primarily on Shopify Plus partners.
15) Val Geisler
Val is an email marketer with tons of experience in digital retail and ecommerce. Her blog focuses on customer onboarding, improving your customer experience, and boosting the success of your email campaigns.
Formerly a freelancer, Geisler now works as Customer Evangelist at Klaviyo, an ecommerce marketing platform that boasts clients like Chubbies and Custom Ink.
Her experience with B2B and B2C email marketing means she's obsessed with improving how brands and customers connect, and explores how to use different channels to make lasting connections.
16) Gary Vaynerchuk
Belurisian-American businessman Gary Vaynerchuk, who made his name by co-founding the restaurant reservation app Resy and went on to find the consulting company VaynerMedia, has recently launched VaynerCommerce as part of the VaynerX family of businesses.
Their goal is to help grow the DTC online marketplace, and teach small businesses and marketers how to take advantage of the growing areas in ecommerce.
Follow his Twitter, check his Linkedin, and pay attention to his business as the DTC market continues to grow online.
17) Peep Laja
Founder of Speero marketing, CXL skill building, and Wynter B2B message, Peep Laja is an online marketing and business powerhouse. His CXL program offers some of the best marketing boot camps out there, with hand picked practitioners teaching driven marketers how to reach the top of their industry.
Peep Laja has been in the marketing industry for decades, and has built some of the best content and lessons out there.