5 Biggest Challenges Facing Retailers Today
by Kathleen Booth, on Aug 3, 2021 9:00:00 AM
When it comes to their 2021 budget priorities, ecommerce brands are focused on making investments to improve site performance, increase personalization, replatform, optimize for omnichannel, and improve product discovery and search.
[source]
The data shows that retailers are putting their money where it will have the greatest impact on the customer experience and, by extension, conversions. Each one of these investment priorities presents its own set of opportunities and challenges.
Below, we break them down to shed some light on what you can do to prepare for the growing shifts in the ecommerce industry.
Site Performance
Delivering your shoppers a seamless user experience is crucial to not only maintaining a healthy brand image, but also to your SEO rankings, engagement metrics, and conversions.
Since 2010, Google has indicated that site speed plays a vital role in its search engine algorithm, meaning that if your numbers are not up to their standards (roughly 2-3 seconds to load a page), your site may be penalized in their search results.
Beyond this, pages with longer load times tend to have higher bounce rates and lower session lengths, ultimately affecting conversion rates and your bottom line.
[source]
There are a number of tools you can use to test your site speed, including Google Insights, and if you find your site is slower than you would like it to be, you can check out our article on site speed here to learn how to remove the cumbersome aspects of your webpage that may be slowing it down.
Site functionality can be equally as important as speed, especially when it comes to your checkout cart. Studies from Statista consistently list poor or confusing site functionality as one of the leading reasons customers abandon their shopping carts.
[source]
Keep your web pages quick, and your navigation smooth and seamless in order to keep your customers' attention during checkout.
Personalization
While the growth rate of ecommerce has slowly been overtaking that of brick and mortar stores for the last few years, COVID caused this trend to accelerate tenfold. With this being the case, many companies were caught off guard by the sudden shift in shopper expectations amidst the eruption of online shopping in 2020.
One of the major changes that has accompanied the rapid growth in ecommerce is that customers have begun to demand personalization in their shopping experience, meaning more targeted ads and uniquely curated experiences when on your webpage.
And while Twillio's second annual State of Personalization Survey finds that businesses believe they are effectively providing customers with these experiences, 40% of customers would say otherwise, exposing that there is a large amount of room for improvement.
The biggest challenge to creating a personalized experience for your customers is accurately collecting and interpreting user data in a way that doesn't overtly invade their privacy. This task will become even more difficult as third-party cookies are phased out.
[source]
Savvy ecommerce businesses have prepared for this dramatic shift by building first-party data on their customers. Not only does this provide them with a resource for customer data once third-party tracking is eliminated, but the data itself is also more accurate (because it is collected directly from existing customers) than data provided from a third-party distributor.
Beyond this, the report states that nearly 70% of shoppers say they're comfortable with personalization if the brands are collecting the data themselves instead of purchasing from a third-party group.
[source]
Investing in a customer relationship management (CRM) platform is an accessible and basic first step to learning more about your shoppers and discovering new ways to engage with them.
Many CRM platforms allow you to manually segment your shoppers by demographics and buying habits, while some of the more advanced platforms offer the ability to use AI and machine learning to process your data and extract rich insights on shopper behavior and preferences.
--Article Continues Below--
--Article Continues Below--
Replatforming and/or Headless eCommerce

[source]
In line with the demand for personalization and the COVID-fueled acceleration of ecommerce, Benedict Evans' Great Unbundling show's how brands are beginning to shift away from middle-man retailers in favor of direct-to-consumer (DTC) models in order to have more granular control over their messaging and deliver shoppers a more curated shopping experience. At the same time, consumers have begun to widen their search funnels beyond Amazon and Google's marketplaces, opening up massive growth opportunities for DTC brands.
[source]
Shopify has come a long way in the past six years and has established itself as the dominant provider of headless direct-to-consumer ecommerce stores for brands while WooCommerce and similar platforms like BigCommerce and Magento trail behind but continue to grow.
[source]
Some of the biggest retail brands in the world are seeing significant growth in their DTC revenue, and many more are beginning to think about how to go directly to consumers.
For example, Nike reportedly made 34% of its revenue from DTC (15% on Nike.com), and also runs the largest fashion site in the world with nike.com.
[source]
These bigger brands are realizing that they have the market to bypass retailers' 50% margins, and this comes at a cost for online retailers whose businesses rely heavily on those payouts. If the trend continues, ecommerce will become increasingly lucrative for big brands, while retailers struggle to turn a profit.
The real question currently is what a small brand should spend its money on - marketing and fulfillment on their own site, or marketing plus retail margins?
-- Article Continues Below --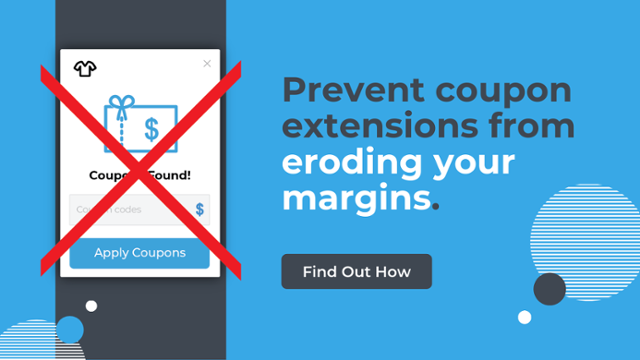 -- Article Continues Below --
Omnichannel Optimization
As ecommerce shopping continues to grow, buyers expect a seamless shopping experience between a brand's separate channels. Be it online or brick and mortar, shoppers want to see the same messaging and products in their inboxes and social media as they do on your webpage and in retail stores.
Retailers have been slow to keep pace with this shift, and Twillio's research shows that while roughly 68% of shoppers would like a consistent experience across channels, only 24% of businesses say they are successfully investing in omnichannel commerce
The biggest challenges facing ecommerce businesses interested in pursuing an omnichannel strategy are understanding where they should be selling based on their consumer data, struggling with the technical aspects of selling across multiple platforms, and seeing effective
ROI when they expand to a new channel.
Trying to understand your customer data in omnichannel commerce can seem staggeringly difficult. Most buyers will have multiple interactions with your brand across a number of different mediums before finally arriving on your site and making a conversion.
The large number of these "microconversions" can leave businesses guessing when it comes to marketing attribution.
If a user's first touch is through a retargeted email, but the final touch is through Instagram, which is the channel that made the sale?
Finding a multi-touch attribution tool, such as Ringside.ai, that is capable of measuring in new and unique ways is your best bet to gaining a more robust understanding of your channels and how customers engage with them.
It's also important to pay close attention to your Google Analytics, which can help you understand what customers do between their touches (i.e. how many days between touches) and what kinds of touches lead to what kinds of actions and conversions.
You also need to maintain a consistent attribution window across all your channels. This will help to ensure that you're comparing apples to apples when evaluating how your various channels are performing.
Every brand is going to be different. Because of this, decisions regarding how you allocate your ad spend should be based on a solid understanding of your audience's behavior and the effectiveness and cost of your marketing.
[source]
It's also important, as the chart above shows, that you focus on optimizing the channels that are working for you before expanding into new ones. If you overextend yourself, you may end up with a disjointed funnel that pushes users away instead of bringing them in.
-- Article Continues Below --

Read Now: The Complete Ecommerce Resource Center
-- Article Continues Below
Product Discovery and Product Search
Once a shopper has come to your online store, leading them down a path to a product that fits their needs or grabs their general interests can be a difficult task.
Unlike in a brick and mortar store, there are no retail associates to help your customers find what they are looking for, so you must rely on a highly curated, optimized, and seamless user experience that informs and guides your user through their shopping journey.
[source]
This again comes back to personalization, data utilization, and some machine learning in order to understand your customer's interest. It also means your site functionality and page load speed has to be top of the line to prevent frustrated users from bouncing from your site.
Wrapping Up
We have seen some massive shifts in the online shopping experience this past year, and setting up your online store to prepare for continued growth in these areas will be crucial to maintaining a successful online business.
Invest in new technologies that improve your targeting and user experience sooner than later if you want to set your business up for success in the expanding world of online shopping.