Ad Ops All Stars: Catherine Beattie, Encyclopedia Britannica
by Kathleen Booth, on May 19, 2021 8:55:00 AM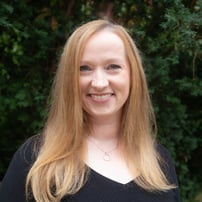 Catherine Beattie heads up the ad operations team at Encyclopaedia Britannica and Merriam-Webster, where she runs a small team that manages the company's 100% programmatic advertising operation.
Prior to Britannica, Catherine was the Senior Director of Digital Ad Operations for Tronc, and in this interview, she talks about what it was like making the transition from running a large ad ops team that blended both programmatic and direct sales, to a small, all-programmatic team.
From handling complaints from users, to ensuring that your category blocks are consistent with your brand and audience values, Catherine shares her day to day challenges, along with what she looks for in new hires, and what advice she would give to anyone starting out in ad ops today.
Listen to or watch the full episode, or read the transcript below, to hear what Catherine has to say about running a modern ad ops team.
Resources from this episode:
-- Article Continues Below --
Read the Case Study
How cleanAD Completely Eliminated Malicious Redirects, Freeing up 60 Hours of AdOps Effort per Week, for Venatus Media
-- Article Continues Below --
Listen:
Watch:
Transcript:
Kathy:
Hi, everyone. Welcome to Ad Ops All Stars Podcast. I'm your host, Kathy Knott. And we have an amazing special guest today. Her name is Catherine Beattie, and she is from Encyclopaedia Britannica, which I have a million questions about. So thank you for joining us, Catherine. I really appreciate it.

Catherine:
Absolutely. I'm excited to be here, Kathy. Thanks for having me on.

Kathy:
So I'm going to date myself right now, but I actually had encyclopedias. That was how I did all my research growing up. It was such a big deal to get the new books. What is this new world of Encyclopaedia Britannica online that you manage?

Catherine:
Sure. So I know. It's a brand that really resonates with people because we've been around for over 250 years at this point. And it's something that I grew up with too. I think we're probably pretty lucky. Encyclopedia weren't cheap when you had to buy the set, but they were really invaluable. That's where I researched my report for my president. If I had to write a report on Glover Cleveland, I was going over to the encyclopedia. And that brand and that content has always been, I think, really important and valuable.

Catherine:
And we have adapted with the times. We actually no longer print the full encyclopedia because we've gone to digital. And we've gone to that digital content and moving it online, and arguably making it a lot more accessible to everybody. And there's two parts of our business in that sense. We have a website that is free, and it's supported by advertising. Me. And then we also have another element of our business that's more institutional where we work with school districts, libraries. And we provide that digital content for youth kind of in the classroom or another learning environment. So we've really been able to adapt with the times and kind of keep generating that really good editorial content for everybody. And think how much easier it is to update now online versus in a book that's printed, so we're also-

Kathy:
It's really amazing. And there's so much information on there. I love the what happened today in history.

Catherine:
On This Day.

Kathy:
Yeah, it's really great. So I'm a fan. But so you mentioned, you did your jazz hands when you mentioned advertising. So I'm going to give you the opportunity to explain to me like I'm a five year old because that's about my mental capacity at this point right now on a Friday. But if you were explaining to a five year old, how would you explain what you do for Encyclopaedia Britannica?

Catherine:
Sure. And it's probably worth mentioning too one of our other large brands that we have is Merriam-Webster. So we have the dictionary as well.

Kathy:
I love her too.

Catherine:
There are no ads in the hard copy of that. We do still print the dictionary. But for Merriam-Webster and Britannica, and we have a couple other niche sites as well, but I am the director of digital ad ops. So as I mentioned, we have some free, available to all visitors, websites that are supported by ads. So my team, we are a lean mean team of three people, including myself, because we are actually also all programmatic advertising.

Catherine:
So not that you actually have the mental capacity of a five year old, but when I do have to explain to people outside of our industry what it is that I do, I generally encapsulate it as we set up the technology and work with the partners to get advertising on the sites so that we can make this content kind of available to all without a subscription. We do have a subscription option. Some people, I don't know why, they don't like ads. But if they-

Kathy:
I can't believe... Shame, shame.

Catherine:
I mean, it boggles the mind.

Kathy:
It does.

Catherine:
But we're able to offer an ad free option for folks like that who want to come to britannica.com through paying an annual fee and not have an ad experience. So my team, though, we really do focus on kind of the ad supported elements, and just making sure that this is how we can continue to pay all the salaries for our wonderful editors who can generate this content, and make sure that we have really fact-based objective information available for all.

Kathy:
It's funny you should say that because I agree with you. Sometimes I'll talk to people that are on the support end of the house. And they're just like, "Sellers and ads and all of this stuff." And I'm just like, "That's what keeps the lights on in my house. That's why my kids go to school because of sellers and ads and all of that." So from a programmatic perspective, what are some of the hardships that you face in terms of is it always clean ads coming in, or are there some times those crazy ads that just pop in that you're just, oh, I'm pretty sure that's not brand safe and shouldn't be on here.

Catherine:
I think when you are all programmatic, like we are, you are going to run into that a little bit more than someone who might have really brand sponsorships taking over a section of the site. That kind of thing where you're having that one-to-one conversation about what the creative looks like. You're vetting it in advance. With programmatic, that's not really the situation that we're in. And as much as we trust that the partners we're directly partnering with have the best of intentions when it comes to that, we know that some of this stuff slips through some times. And I will say, it will probably not surprise you, that our audience is not shy about communicating with us and telling us that they expect our brand to be held to a higher standard.

Kathy:
I was literally going to ask you that. So I love that you just brought that up. You got to get me all time best story.

Catherine:
Oh my goodness. I mean, so what I will say is, first of all, I have significant anxiety when I am responding to our users who may have written in with a complaint because I'm like, okay, I didn't get a literature degree. I wasn't an English major. I'm responding back, and I am Merriam-Webster in this response, for example, right? And I'm like, what if I make a grammatical error? What are they going to think?

Catherine:
Our users are wonderful. They are smart. They're articulate. Sometimes they're copy editors. They literally have our site up all day long in a tab. And they get upset if they think that we're playing political sides, or we are stooping to advertising that they believe is below us, and that kind of thing. So initially, I will say sometimes the email we've received from the visitor is very righteous. Like how dare you? They almost assume that we're doing it on purpose, that we're fine with that ad and we know about it. We all know, in programmatic, I do not see everything that comes through.

Kathy:
You'd never get to sleep if that were the case.

Catherine:
Exactly. There are not enough minutes in the day for me to look at everything with my own eyeballs. And so they're very upset. They're like, "Come on, you're better than this." They're upset. Now when they get an actual response from a human, this one, and I let them know, "This was not our intention. Thank you for flagging me to this. I will try my best to hunt it down. We really value our user feedback," and that kind of thing. Then I can't even tell you how quickly the tone changes.

Kathy:
Oh, I'll bet.

Catherine:
All of a sudden it's, "Oh, you're real. Okay. You wrote back to me. Okay. Your product is wonderful. Thank you very much." Sometimes it's that misunderstanding, right? Because how would they know? They might assume that I have a direct seller going to that, I don't know, less than appealing advertisers-

Kathy:
I know what you mean.

Catherine:
... saying, "Hey, I'll do anything for a buck." That's not the case. And usually when we explain that, like I said, and we convey, "Hey, we agree with you. This is not kind of our brand either. We're on it. And we're going to try our best to stop it." Then again, the conversation changes.

Kathy:
See, you're way nicer than I am. Because my response would be something like, "Okay, well we have a whole ad free site that you can pay blank 99 a month for. Why don't you go over there?" And then you just up your subscription revenue.

Catherine:
I do sometimes offer that depending on how they were upset. Because I will have some people who write in that they just don't like ads. I'm like, "Okay, okay. Then we have a paid option for you if you'd like to go over here and use this site instead." And sometimes just people don't realize that. And they do respond and say, "Oh, okay. Cool. I'm on it. Thank you." And that's fine too. However people want to consume our content. It's fine with me. We're just not a not-for-profit. We kind of need to monetize it.

Kathy:
Exactly. And so are there specific verticals that you do not accept content from?

Catherine:
Oh, sure. Yes. I mean, if you think about the dictionary and encyclopedia, we're kind of an all ages general population kind of site. So we are meant to be family friendly. So the sensitive categories. We don't want firearms, right? We don't want saucy stuff on the site, that kind of thing. I mean, we're probably pretty similar to maybe most publishers in that fashion.

Kathy:
So you mentioned something earlier, which I found kind of interesting. You were talking about, it sounded like politics, almost. People are like, you should stay neutral. So do you take political ads?

Catherine:
We don't, not intentionally, for that reason. People want to feel, rightfully so, that they're coming to us for reference information. Like I mentioned before, objective fact-based, the truth, right? So it kind of changes that image or message if we have a particular political campaign's ad running on the site. They do slip through. And honestly, with the 2020 election, we knew there was money there. We knew. Everyone knew. So we really debated it. We really thought about it. And we still ended up sticking with the same policy. You know what? It's just not worth it. I mean, you have to be so careful with your audience, and how your perception and brand are perceived.

Kathy:
And specifically for you guys, just being that Switzerland in everything, that makes sense. But you're still going to have those people out there that are going to say that they're health and beauty vertical, and they're really sticking that political ad through that way. And they're just getting through the system. So to your point, if they want to get in bad enough, they're going to figure out how to do that. And then you'll just follow up with that really nice email that you seem to have wired.

Kathy:
So your team in general, which sounds like an all-star group in itself, to be able to handle the amount of content with all of those ads, and keeping the lights on, when you're looking for someone to be on your team, what is the ideal candidate that you're looking for that really supports what you need to keep the lights on?

Catherine:
Sure. So I think in ad operations in general, so it's not necessarily specific to us, it really helps to come at things with a level of curiosity. There's going to be a lot of troubleshooting involved. There's always something that comes up, it's a mystery, right? So you're digging into it, or you're going to try and tie something back, or why isn't this working? Or why did we see these CPMs go down? I mean it's almost like this investigative role a good chunk of the time.

Catherine:
And then another part of the time you're project managing. Everything is a mini project. Whether that's adding a new partner to your Prebid or your header bidding stack, or whether it's launching a new consent banner for GDPR in the EU. Or it's testing out a new ad unit on the page to improve your viewability or your page performance. It's always these individual little projects is the way I look at it.

Catherine:
So someone who can really do that juggling and that multitasking is going to be really successful in this role. And then maybe that's something they're naturally good at, or they have a good process. I am tenacious when it comes to follow up. I don't do that because I have a good memory, because I don't. I do it well because I am crazy about putting things into my calendar a week ahead, follow back up on this email I just sent, and just kind of staying on top of all those balls that are in the air. Because with-

Kathy:
Sounds like you're type A.

Catherine:
Oh, totally. Oldest daughter right here.

Kathy:
Yeah. No kidding. I called that one.

Catherine:
It's great. But then honestly kind of depending on the role you're looking to hire too, it might be slightly different. In programmatic, there's a lot of data. There's a lot of reporting. So someone, if I really need to fill that coordinator role, who is going to be really report heavy and more in the weeds there, there are some obvious traits that are successful there like the attention to detail, the ability to wrap your head around, well, in this partner's UI, it's called this, and this partner's UI, it's called that. Those are the same things. So I think it kind of depends.

Catherine:
But I think the better you are at some of that multitasking, organization, communication... I mean, communication is key for everything. It's almost like don't even mention it. It's the baseline, right? Good at communicating. Whether that communication is with your product team about why it's really beneficial to test something, and why they should devote some resources to getting some code on the page for you. Or communicating with your audience, right? I'm communicating with our visitors to the site every now and then. Or communicating the value of your team upwards or across.

Catherine:
Before I was at Britannica and Merriam-Webster, I was at a very large newspaper company, Tribune Publishing. I had 61 people on my team because we supported direct sales. I needed that many bodies. And that was more of a communication internally about here's the value all these people are bringing every day to all of your digital campaigns. And so, I don't know, communication, probably table stakes. But depending on kind of your team setup, I think a lot of those different talents are really useful.

Kathy:
So couple of things I wanted to follow up on is, one, specifically you touched on something that is one of the reasons I like being in ad ops. There is something new every day, and it is such an opportunity to learn. And every single day. I started back in mobile, and everyday there was a new operating system, or a new device. It's just you have to have a passion and a love of learning because there's going to be something new every day. So I agree with you wholeheartedly there.

Catherine:
And actually just to piggyback on that, I think that's one of the things that I would coach anyone coming into this industry, or even my younger self back in the day, is you should never feel bad about asking a question in this industry. Because whatever this industry looked like two years ago, it does not look like that anymore. Everything is constantly changing and updating. You're not, oh, I've been doing ad ops for 14 years so I must know it all. There's nothing else for me to know. If I ask a question, they're going to be like, "How do you not know that? You've been in this forever." It's not like that. And so I am more than happy to be that person on the Slack channel that's like, "I'm sorry, what does that acronym mean? Because I can't keep up with them all. Just someone tell me."

Kathy:
I am the same. I ask a million questions, and then I have to repeat it just to make sure I'm processing it in the same way. That's just the way I work. But I want to make sure that I understand that because, to your point, communication is a vital... It's just one of the most important things that you can have in this job. And so you need to understand these things so that you can explain it to your team, so that you could explain it to customers. So it all just goes hand in hand. But so you worked for Tronc, which by the way, my old boss-

Catherine:
Sorry. I was there long enough that it was pre-Tronc and post-Tronc. Tronc was like that little middle part that maybe we talk about, maybe we don't.

Kathy:
But working with a sales team, very different than programmatic. Which one do you prefer? Do you like working with your sellers and helping them be successful? Do you like now not having to work with sellers and being able to mentor a team and grow. Where do you stand?

Catherine:
Okay. So a fair question. And I feel like I have now lived two separate lives.

Kathy:
Oh yes you have.

Catherine:
So let's see, I was at Tribune Publishing for a little under 10 years. And the first year was a little bit more like a project manager consultant type of role. I had come from six years in consulting before that. That's how I kind of then entered into Tribune, and then quickly moved into ops and ad ops, and stayed there the rest of the almost 10 years. So that set up, as I kind of alluded to, national teams, we had centralized ad ops teams, but we supported all direct sales. I didn't touch programmatic. We had a couple other people over there that did that, kind of another team. And I had a large team of support folks under me. We also had some outsource partners that we collaborated with. It was very robust ad ops team to be in place to be able to support sales reps nationally and all of our sites that we had for the newspaper properties that we owned. So that is one life.

Catherine:
And then, Britannica called. And I wasn't looking, but they led with, "We're all programmatic. You'll have two people instead of 61 people." And honestly, programmatic was not an opportunity I was going to get at Tribute. Like I said, it was kind of covered with a great team that we had there. They were doing that. And I was looking at things going, you know what, as much as things vary day to day, even at Tribune supporting direct sales certainly, I felt like it was kind of the same things that would come up, right? The same people issues, or the same sales rep issues, or the same process issues.

Catherine:
It was getting a little bit to the point where I was like, I could do something different and new. And so then the lure of getting a chance to learn the programmatic side of things and be able to make an impact there was very appealing. Part of the problem, when I left Tribune, I was a senior director. And like I said, I had a large team. I had directors reporting to me. I had managers reporting to them. I had seniors reporting to them and campaign specialists. Just very much a pyramid. By the time the people issues got to me, they were big ones. They weren't easily resolved. I felt like at a certain point I was kind of getting pulled into just a lot of people stuff. Which, I mean, I love people. I'm a people person. But at the same time, I was like, oh, it's kind of pulling me away from the ad ops piece. And so-

Kathy:
Rolling up your sleeves and solving problems.

Catherine:
Yeah. Yeah. And so anyway, for me, it was kind of a good opportunity for a change. And I do love it. There are pros and cons, for sure. Direct sales, like I mentioned, a lot of people. Was it more people, more problems? I don't know. But direct sales makes a lot more money too. So going all programmatic, for better or worse, the spotlight is on you. There's no sales rep who maybe dropped the ball on their quota, and they didn't make it. It's your team. So it's just different. And I did enjoy both sides. Yeah. So I don't know if that exactly answered your question.

Kathy:
It did. They're so different. And to your point, the chance to do something new and get back to the days of rolling up your sleeves. I've just done that myself with going to a startup. I like building things. I like being in the mix. I like working with all different teams and not just solving personal problems. So I completely get what you're saying, and it resonates for sure. So there's so many things that change constantly, as you mentioned, specifically with ad ops. And there's constantly new rules, new regulations. How do you keep up on that? Are there certain blogs you read? Are there conferences that you attend, or periodicals that keep you informed of what's going on?

Catherine:
Sure. So there's a lot. And we've talked about that, right? There's a lot that changes. There's a lot that's new. There's a lot that doesn't work well. That it's a great idea and concept, and then that didn't work out. Or even a partner, right? Oh, they seem great. And then, well, if I had known they weren't going to pay us for six months, I probably wouldn't have signed up with them. So I think there's a lot that you can read out there certainly. I personally find a lot of value, though, in keeping on top of kind of that latest breaking news stuff, or even partners that are good, partners that don't necessarily live up to their promises, that kind of thing, by utilizing more of the network of people in this industry, right? The ad ops peers that we have.

Catherine:
And I think it is pretty unique to this little niche of our world here in ad ops about how collaborative everyone is with each other. We're not competitive. We're not hoarding all the secret success stories, or keeping all the intelligence to ourselves about when IDFA's really going to launch with iOS 15.5. This community is so willing to share and help, and just win together, that I really find that network to be super valuable.

Catherine:
And so I'm connected to that through certain Slack channels, whether it's the Reddit ad ops Slack, or the Beeler.Tech Slack. There's also one programmatic rev tech. And some people are in all three, or one or the other. But it's just super helpful to throw some of those questions that, again, I'm not shy about asking, out to the larger group, and say, "Hey, this partner's claiming that they'll be able to do this. Anyone seen that work yet? Because that would save me a lot of dev time and pain if you can tell me now that you launched it six months ago, and it's not good." So there was a lot of that knowledge sharing.

Catherine:
The pandemic certainly changed some things, right? So with in-person events kind of drying up, rightfully so. I've always found the AdMonster's PubForums Conferences in person to be super valuable. But again, because of that community, because of that network. And it gets us all in a room, and then we can really talk to each other. And then actually in Chicago here, I was coordinating some Chicago based meetups of the industry folks with Beers, Ad Ops, and Ad Tech, which I think also has a New York element and a San Francisco element. So we're doing that here in Chicago.

Catherine:
With 2020, and the inability to kind of do that in person anymore, those little happy hours once a month, Rob Beeler, who used to be affiliated with AdMonsters, but now he's running Beeler.Tech, he has set up Friday afternoon virtual happy hours with industry folks. Like, do you want to join? Join. It's fantastic. And so just getting that bounce ideas off of each other ability with our peers in the industry, it's fantastic. I find that just so valuable.

Kathy:
So I have a theory why ad ops people are like that. And I say this with pure love in my heart. Shit travels downhill. That's just how it is. Ad ops is really at the bottom of the hill in terms of if you got to get campaigns up, and it's always going to be you guys are the last people standing there to get it up. You guys are the first person we're going to go to if something isn't working properly or as expected. No one ever comes to you and says, "Great job, or, "You crushed it." It's always the, what happened, and the issues and the sense of urgency to clean it up.

Kathy:
And I think we all have such a strong sense of coming together as a team to quickly clean that up and have each other's back. We all know how screwed up technology is and our platforms, and all these stupid products that the product team makes us use. And engineering's never fixing our stuff because they're like, "Oh, they can do it manually." And so there's so much technical debt. And I think we all just come together. It's so just organic. And I really do think that's why we're such a special group of people that are willing to share information in my opinion. But you might have a different theory on it.

Catherine:
No, I think that makes a lot of sense. And also, it kind of evolves because there's a lack of ego, I feel like, in the ad ops teams. And maybe it's because we're essentially told just fix it, figure it out, be the problem solvers. A direct sales rep may not necessarily have all the details or attention to detail to be able to really dive in. And so the ad ops teams that I've worked with have an absolute mentality of let's get it done. You know what helps get it done faster? See if anybody else has already figured it out and can get me two steps farther along the track.

Catherine:
And since I've been in that position, I will absolutely help someone else the next time who's in a different position. Where I might be able to say, "This partner kills it for ad blocker recovery. Use them." And where I can save someone else the time. Why not?

Kathy:
It's all [crosstalk 00:30:00].

Catherine:
Yeah, I think it's a lack of ego, which is refreshing. And I think it's very rare to work with someone in ad ops with a toxic personality. That's not what you run into. And I don't know if it's because if they happen to find themselves in ad ops, they realize, oh, this isn't for me. I'm out.

Kathy:
That's probably a lot of it.

Catherine:
It could be.

Kathy:
Or they manage them out before they put that bad blood on the rest of your team.

Catherine:
The people management elements should not be underestimated.

Kathy:
Exactly. So I know that we had touched on this slightly right before we got on air. But if you were to recommend someone as who is an ad ops all-star, that's doing amazing work, who would you nominate as this person is doing amazing work?

Catherine:
Sure. Well, I'm excited you're doing this podcast. I can't wait for it to launch, and I can listen to all my peers in this space talk about things. Because there are so many. I mean, there are so many people doing amazing things. I know if I have a question about privacy, or the latest privacy compliance, I know that Connie Walsh at Legacy.com or Heather Lemon at TechTarget is going to be all over it. I know that if I have an app specific question. I'm going to go to Ron Duque at WeatherBug and be like, "Ron, help." Or when it comes to holding partners accountable, or in the weeds on Prebid, Lila Hunt at System1, she'll back you right now.

Kathy:
She's amazing.

Catherine:
Absolutely. And then I think I mentioned Rob Beeler before, but he and Melissa Chapman are doing an amazing job of pulling the community together, and just making sure that we have these avenues to communicate with each other. Whether it's Slack channels or the virtual happy hours. So that's been awesome to be a part of. Maria Breza over at Pandora, she's all over the data changes that are coming down the path. There's so many awesome voices in this space.

Catherine:
I mean, I know you're probably looking for additional folks to interview. I would definitely recommend Marc Boswell at LoveToKnow Media. He's been over there just kind of revolutionizing their whole ad stack and page performance, and really making that work. And then Eric Hill over at Cars.com is an ad ops trafficking manager. He was on my team over at Tribune Publishing previously. I don't have his LinkedIn up right now. He's got probably 15 years of ad ops management experience. He's super knowledgeable about that. There are so many wonderful people in this community. And I'm excited about this podcast just because I want to hear from more of them. But yeah, there's some awesome standouts.

Kathy:
Honestly, I feel like I could just sit here for three hours and talk to you because I feel like we didn't even get to dig into all the things that you're proud of that you've worked on and done, and what has helped you grow as a leader and a mentor. But we'll have to save that for another time. And I definitely want the link to that virtual happy hour because I want to jump on that bandwagon too.

Catherine:
Absolutely, absolutely.

Kathy:
But with that said, I think we're almost out of time here. So I want to thank you so much for joining us here. And if anyone has anything that they want to ask, or if they want to look at other versions of the podcast, you could go to Clean.io and look at all of the podcasts. And you could find out a bunch of information in our resource center about protecting users, their experience, and their revenue. So thank you again, Catherine. Was very-

Catherine:
Thank you.

Kathy:
... enjoyable, and I'm so glad I got to meet you, albeit virtually. But it was very nice.

Catherine:
Likewise. Likewise, Kathy. Thanks for having me.