12 Best Shopify Apps For Your Ecommerce Store in 2021
by Andrew Reed, on Apr 27, 2021 11:15:00 AM
Ecommerce continues to experience unprecedented growth, and for ecommerce brands looking to improve their performance, Shopify's app library is chock-full helpful integrations to boost your site's functionality, cut costs, and free up your time so you can work ON the business rather than IN it.
We've compiled some of our favorite Shopify apps for ecommerce stores that are just starting out, as well as veterans looking for more specific solutions to improve their ecommerce strategy.
Website/Store Design
PageFly is currently the most popular page-building app on Shopify, and for good reason. The drag-and-drop system makes page building quick and easy, and the extensive template library provides you with over 70 ways to get started.
Along with this, PageFly offers more than 50 elements to customize as well as the ability to add your own code, making this page builder great for beginners and experts alike.
PageFly's customer service is second to none, with live chat available 24/7.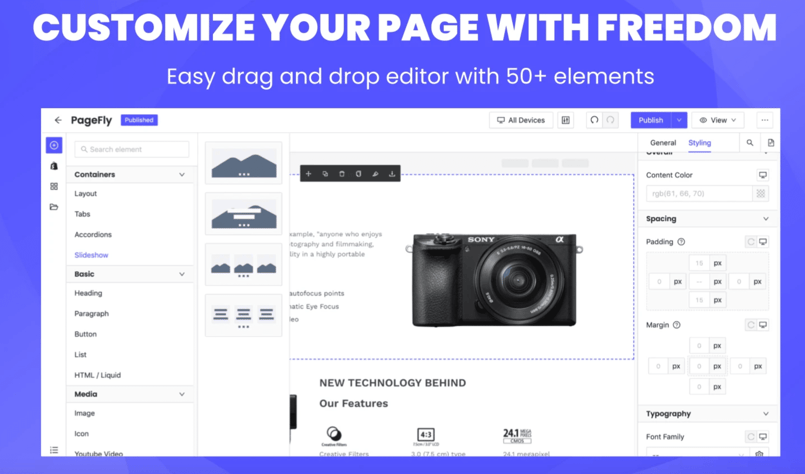 [source]
Price: Free Plan with multiple premium upgrades starting at $19/month
With more than half of Google searches taking place on mobile devices, mobile browsing is taking over how people shop online.
AMP is a Google-backed app that speeds up your webpage load times on mobile devices. By indexing your pages on Google's servers, AMP saves a live version of your page for almost instantaneous load times.
The app integrates right into the rest of your stack, and Google even gives SEO benefits to AMP-enabled mobile pages, increasing your opportunities for organic traffic.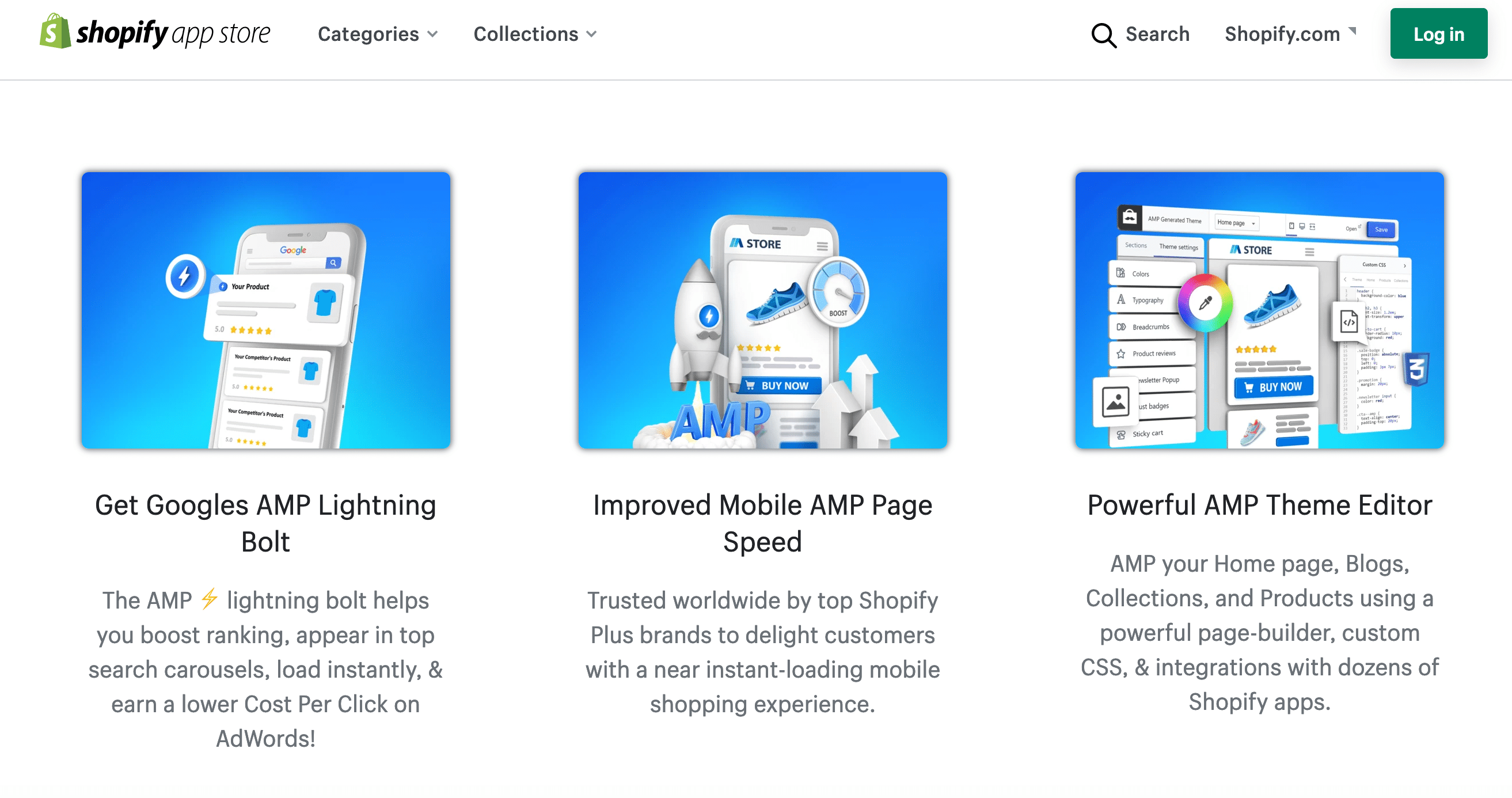 [source]
Price: Free Plan with Premium Upgrades Available
Adding review spaces on your product page is an important part of building customer loyalty and engagement.
Judge.me is one of the most popular, and highly rated (5 stars with over 4,000 reviews) review apps on the Shopify market.
Instead of users returning to your site to review, Judge.me sends review requests directly to your buyers' inbox, increasing your likelihood of getting a response. Their review stars then appear in Google Shopping results, as well as across your social media channels.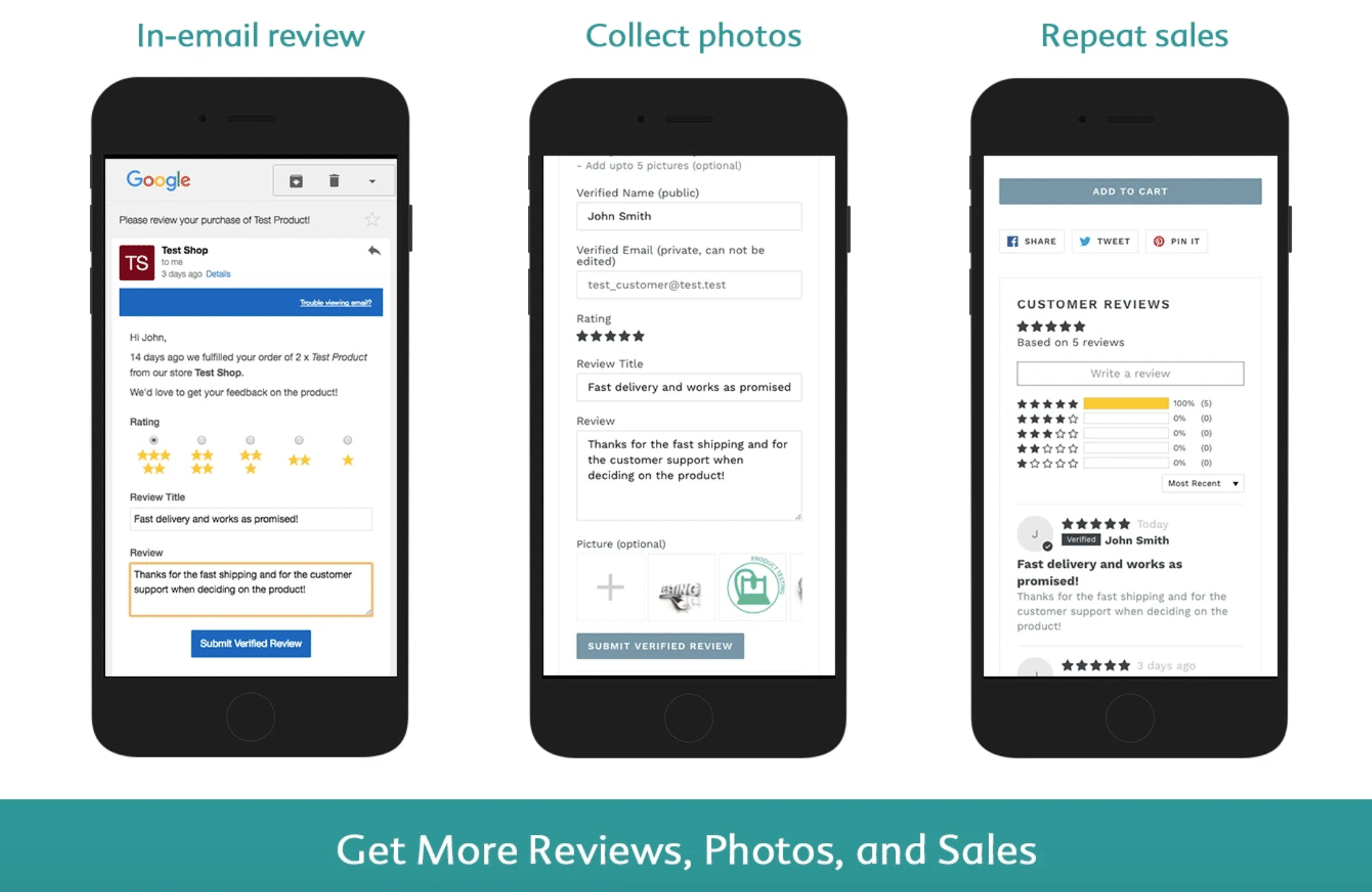 [source]
Price: Free Plan Available with a $15/month Premium Plan
--Article Continues Below--
--Article Continues Below--
Marketing Automation/CRM
This app is everything you need to organize leads, track customers, and nurture customer relationships, and it's 100% free.
The HubSpot Shopify app brings data from your ecommerce store into HubSpot and segments based on orders and shopping patterns. Then you can track your customer engagement and create groups to receive automated emails based on loyalty, cart abandonment, or recent purchases. You can even set it up to email customers that haven't returned to your site, enticing them to make a purchase with discounts and promotions.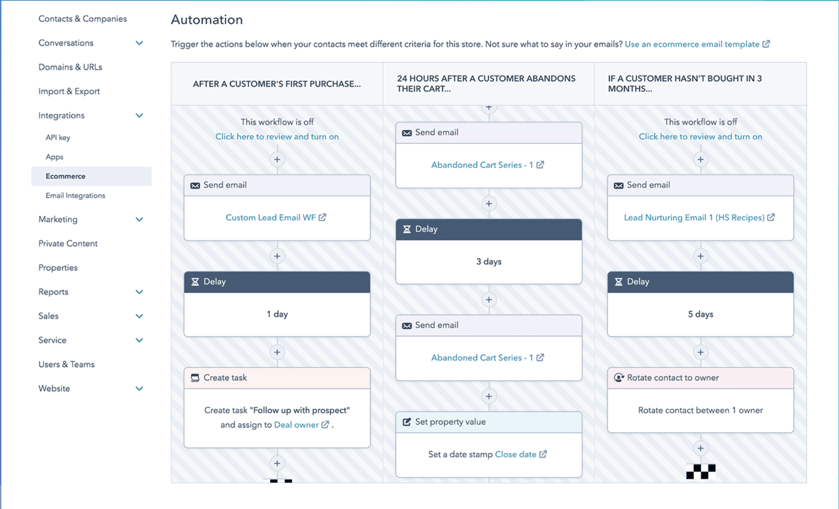 [source]
Price: Free
Klickly is an automated inbound marketing app that uniquely charges on a pay-per-conversion rate and allows customers to buy within your ads, shortening your sales funnel.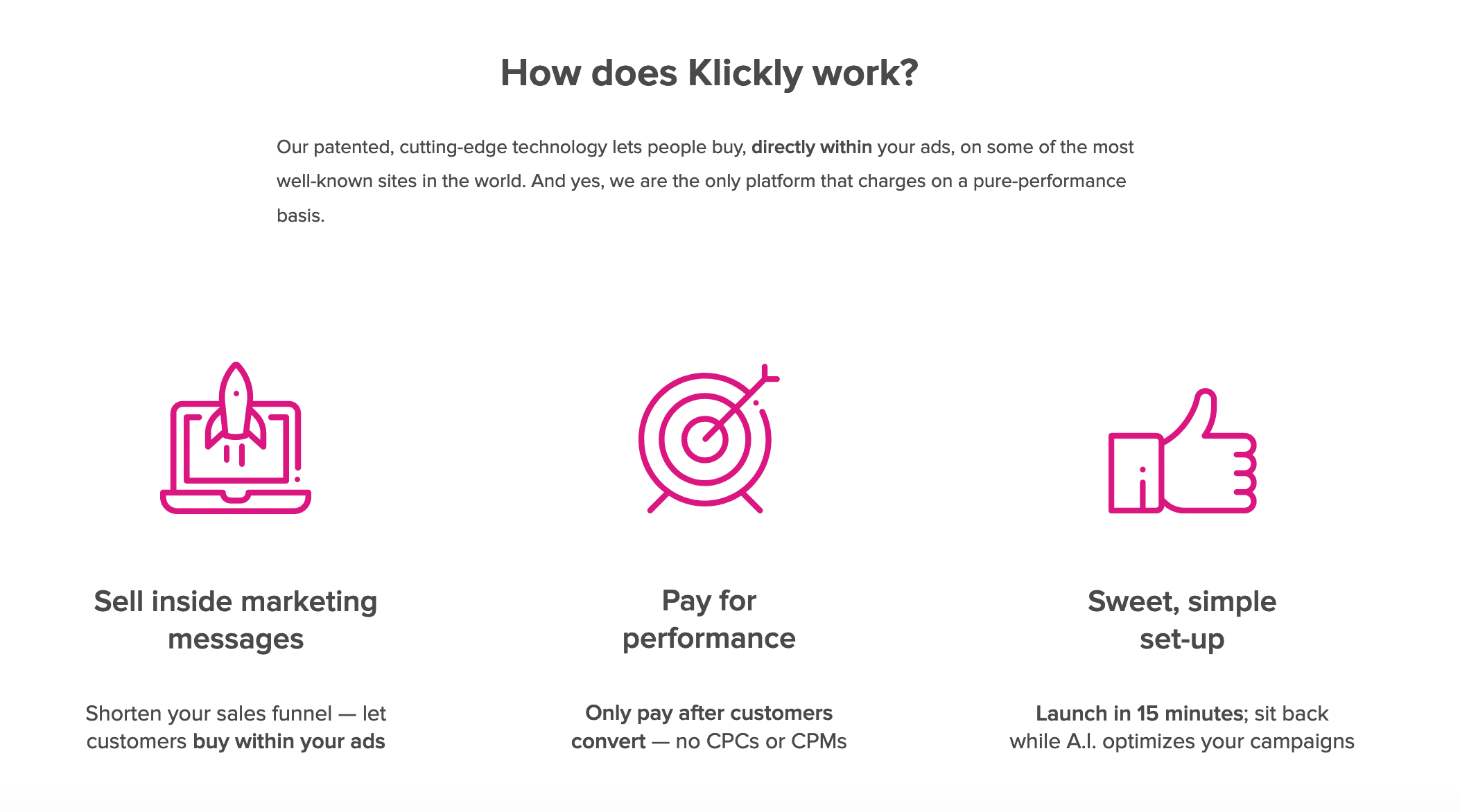 [source]
Price: Commission Based
Best Customer Experience
Chatbots are your 24/7 online sales reps and an important part of improving the customer experience on your ecommerce site. Imagine walking into a new and interesting store, only to realize there is no one there to answer your questions.
Tidio gives you the ability to live chat and answer customer questions directly on your site, or set up one of dozens of bot templates to check inventory, answer questions, and track down abandoned carts when you aren't available.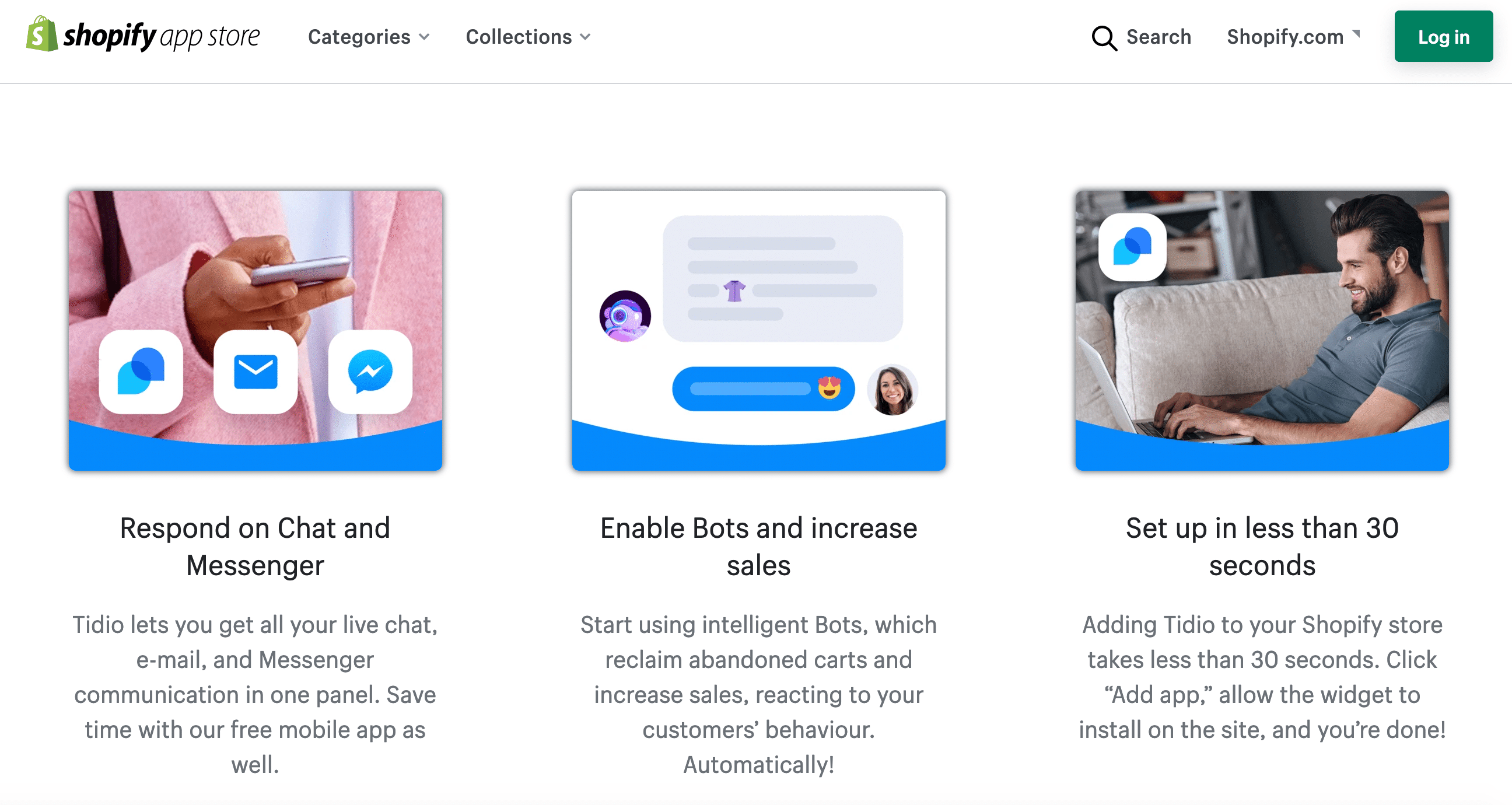 [source]
Price: Free with Premium Plan Available
Capturing customer information is a crucial part of maintaining sales leads and improving customer engagement. But asking customers to share their information by creating a new profile can be bothersome for a new shopper.
Social Login offers your shoppers a quick, clean and easy way to sign in using their existing email and social accounts.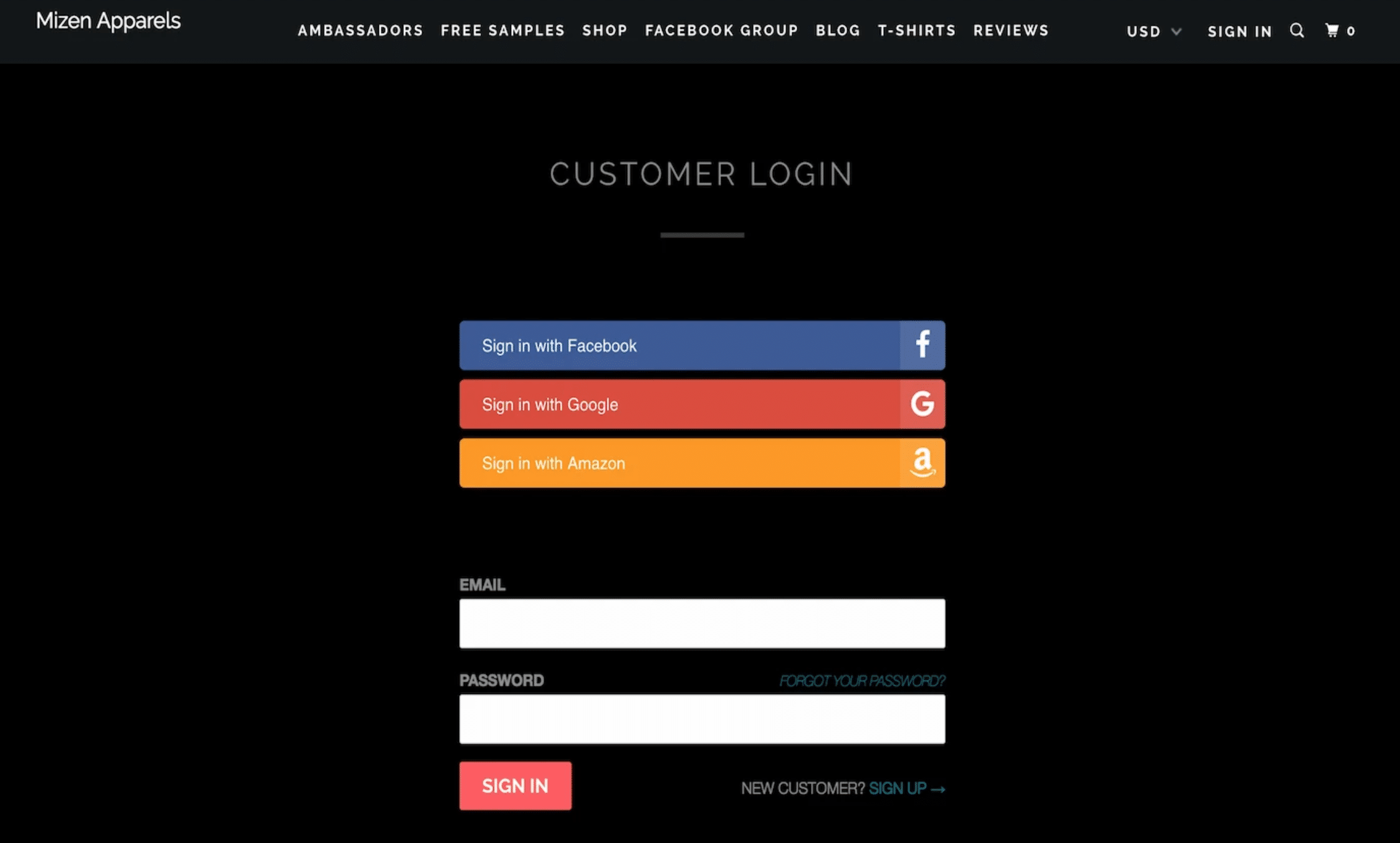 [source]
Price: $1.49 per month
-- Article Continues Below --

Read Now: The Complete Ecommerce Resource Center
-- Article Continues Below --
Sales and Conversion
Exit Intent is a customizable pop-up application that helps you grow your lead contact lists, recommend products, curb cart-abandonment rates, collect feedback, and much more.
Launch popups, side messages, and notification bars to engage with your customers and up your revenue, all without coding, with Exit Intent.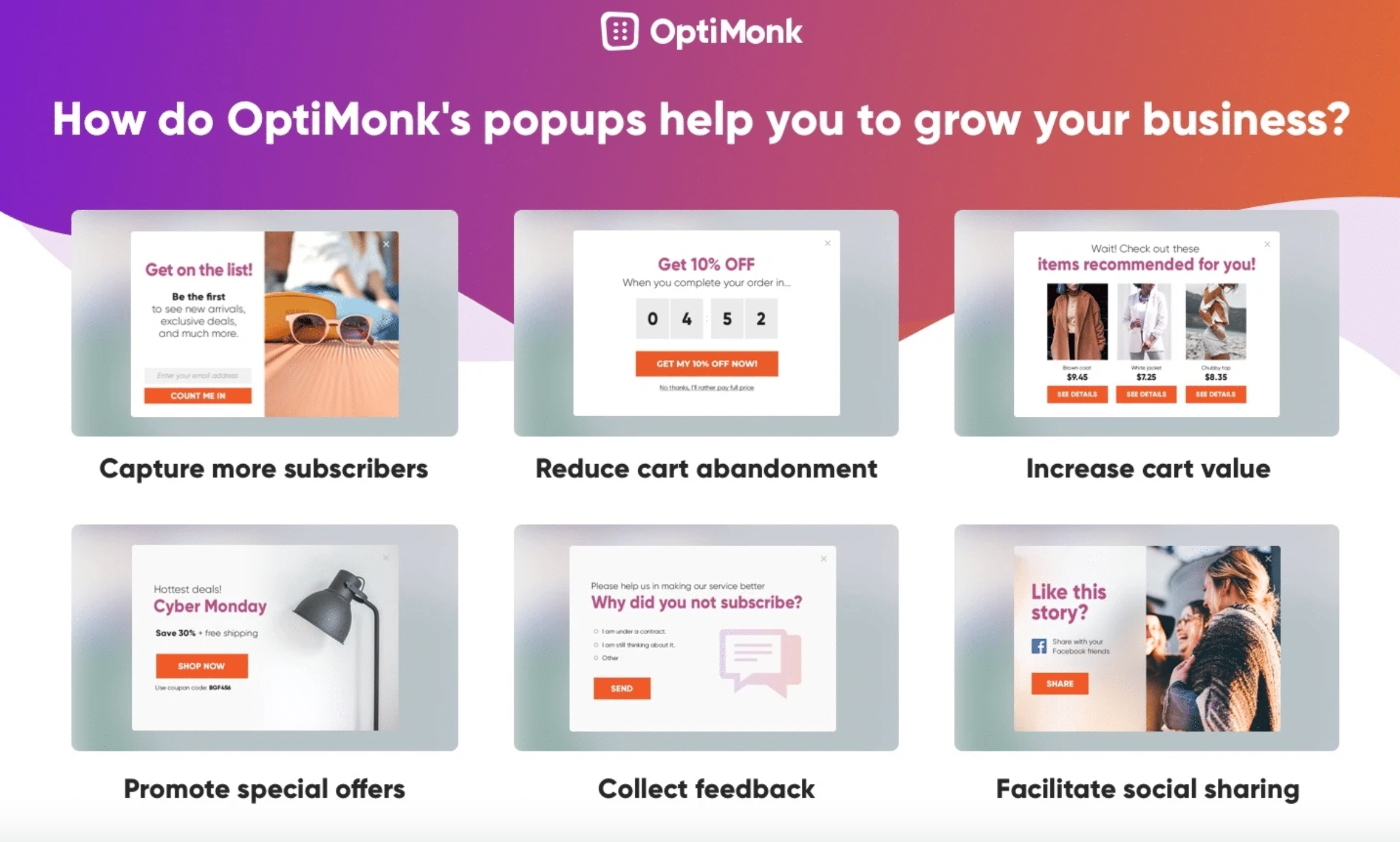 [source]
Price: Free plan with upgrades starting at $29/month
Limited time/inventory sales can be an effective way to boost your ecommerce cart completion rates.
Ultimate sales boost is a well-regarded application that allows you to manage these kinds of promotional campaigns not only on your product page, but across your ecommerce sites' entire conversion funnel.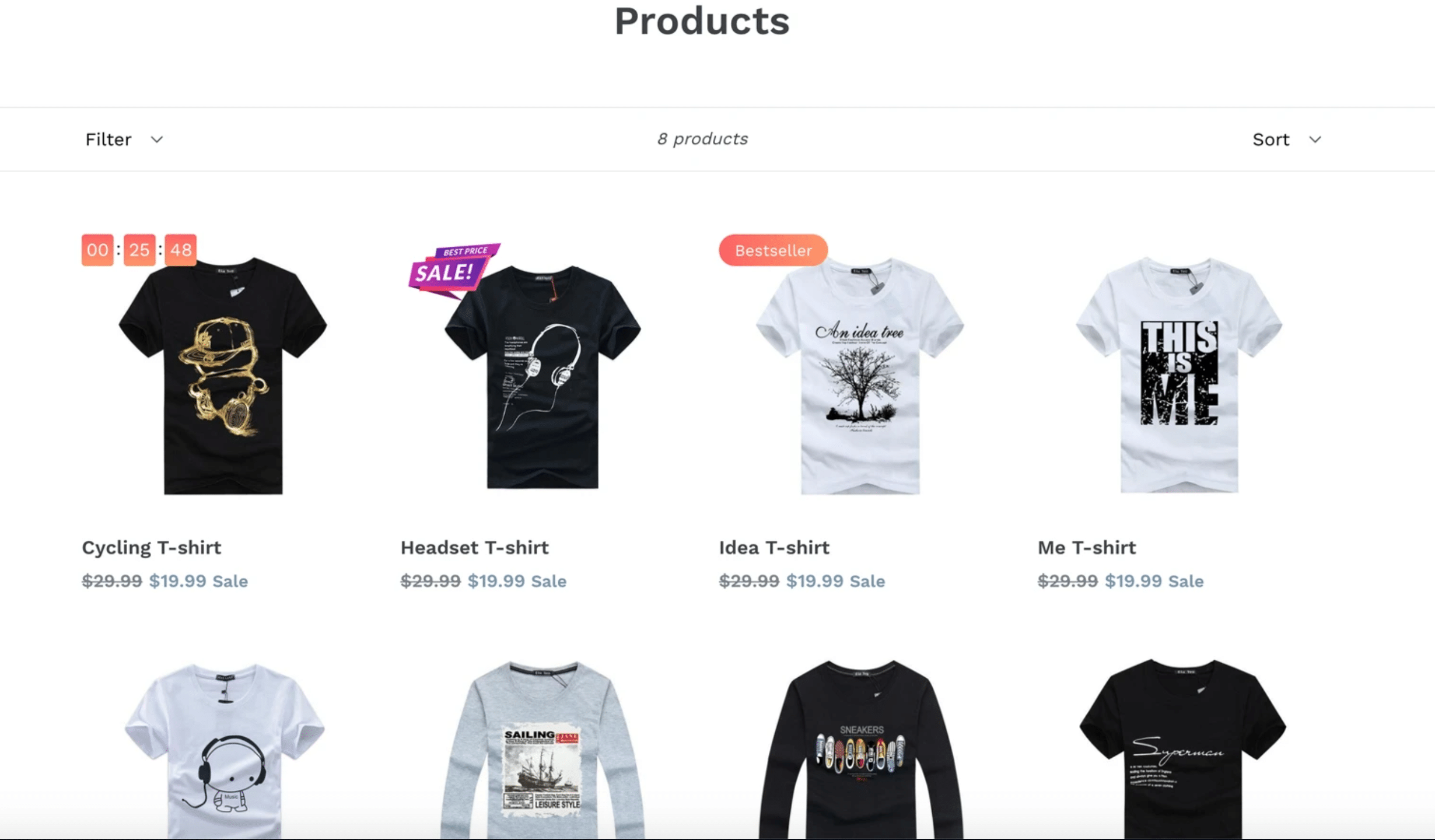 Price: Free Plan with upgrades available
ReConvert helps ecommerce stores build "thank you" landing pages that also recommend similar products to your customers.
Allowing you to customize with a simple drag and drop interface, ReConvert optimizes your thank you page with upsells or cross sells that will re-engage customers when they are most likely to buy or to comply with other requests.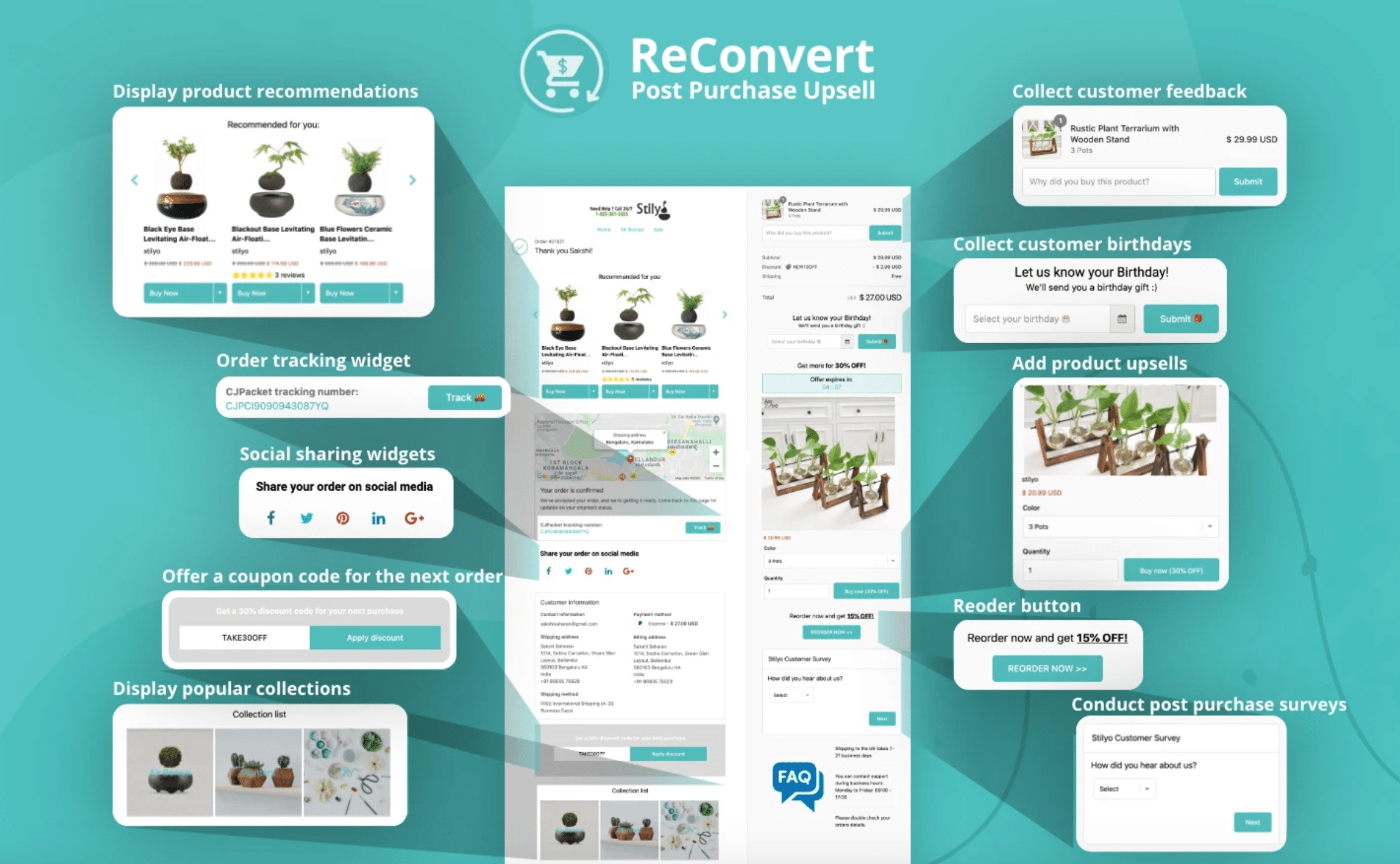 Price: Free with premium plan available
-- Article Continues Below --
---
Read The Ultimate Guide to Ecommerce Marketing
Discover a solution built to help you block the negative effect coupon extensions have on your bottom line.
-- Article Continues Below --
Orders and Shipping
ShipStation is one of the highest regarded shipping apps on the market, allowing you to track orders, print shipping labels, and compare rates across multiple providers.
On top of this, ShipStation offers its customers discounted shipping rates through USPS, UPS, and DHL without volume requirements.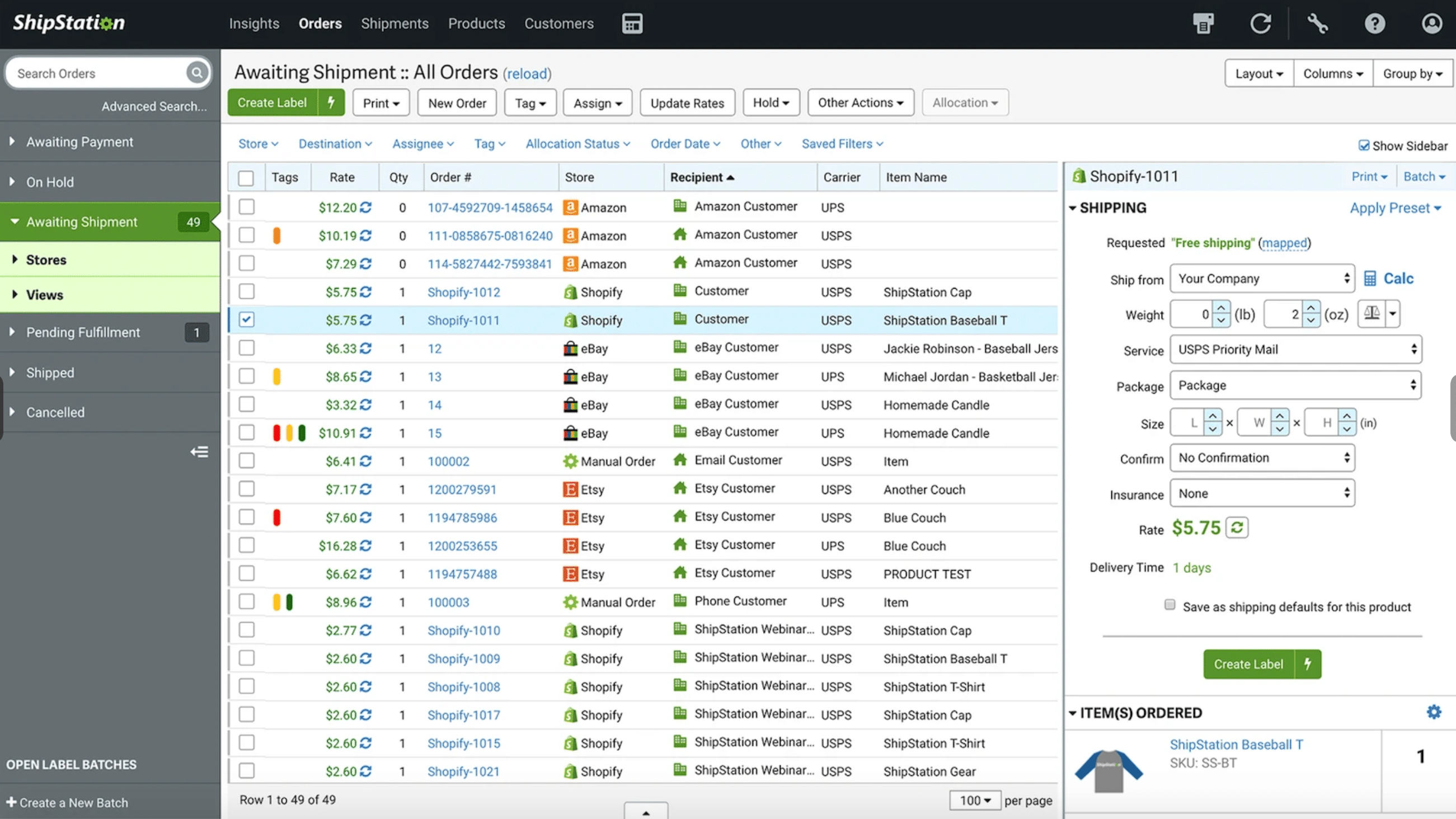 [source]
Price: $9/month for 50 shipments, with upgrade plans available
Stop manually managing the inventory of your ecommerce store and save up to 160 hours per month with QuickBooks Online, 100% Free.
The QuickBooks Online app automatically updates stock levels between QuickBooks Online and Shopify, and shares when a Shopify order is made, creating or updating the sales invoice or receipt in QuickBooks Online.
QuickBooks also integrates with other business apps like eBay, Mailchimp, and much more.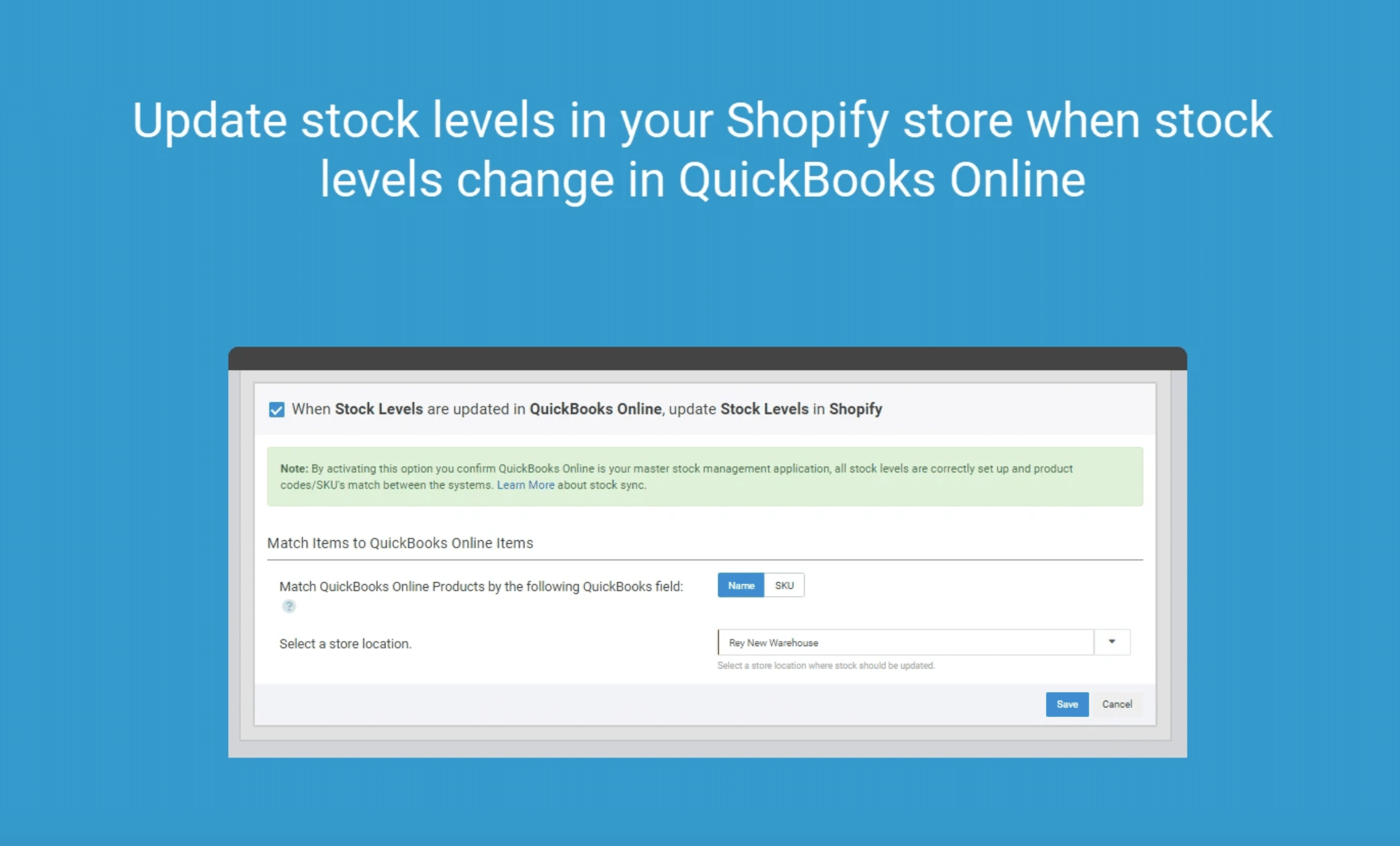 [source]
Price: Free