Ad Ops All Stars: Ari Paparo, Entrepreneur and Co-Founder, Beeswax
by Jason Dobrzykowski, on May 11, 2022 2:30:00 PM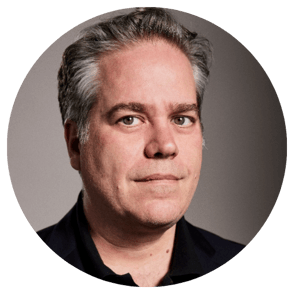 Ari Paparo got his start in the Adtech industry by joining a small company at the time called Doubleclick, shortly after the dot-com crash. There he helped turn the fledgling adtech group into one of the industry's biggest names, later leading to an acquisition by Google.
After spending some time as a product manager there, he moved on to Nielson where he developed the Digital Ad Ratings system that delivers deduplicated audience measurement metrics across computers, smartphones, tablets, and connected TV.
From there he went to AppNexus, and then started his own highly customizable DSP, Beeswax, allowing companies to operate as their own bidder instead of using cloud bidders.
Ari's unique and impactful story as a groundbreaking adtech leader is full of deep-dive insights into building leading companies and products from the ground up. Listen in to hear his story and knowledge about the ecosystem he played a heavy hand in developing.
Resources from this episode:
-- Article Continues Below --
Read the Case Study
How cleanAD Completely Eliminated Malicious Redirects, Freeing up 60 Hours of AdOps Effort per Week, for Venatus Media
-- Article Continues Below --
Listen:
Watch:
Transcript:
Jason Dobrzykowski:
Welcome to the Ad Ops All Stars Podcast. I'm your host, Jason Dobrzykowski and my guest today is Ari Paparo. Welcome, Ari. Sweet. So today on the podcast we have Ari Paparo and we also have Alex Heckman as co-host guiding this adventure. Welcome, Ari.

Ari Paparo:
Thanks for having me here.

Jason Dobrzykowski:
Absolutely. So, for the folks listening, maybe it would be helpful... You've been generally in the AdTech space for a while, product strategy, starting new things, very entrepreneurial. Maybe it would be great just to give a little bit of overview around your background, how you got started in the space and go from there.

Ari Paparo:
Sure. I got started in an interesting fashion. It was the dot-com crash. I think most of you are probably not old enough to remember, but it was really unpleasant and effectively every AdTech company went out of business, every company that took advertising went out of business. And then it was 2000... I had a startup that went under during that time. We sold it, but not for a lot of money. And then in 2002-

Jason Dobrzykowski:
Was that blink?

Ari Paparo:
Yeah, Blink actually. Yeah. Blink.com was a great domain, not that great a company. So I was just wandering the desert just desperately trying to make money for my family and stuff, and then I got an interview with this old really stodgy company called DoubleClick and I said, :All right, that doesn't sound like a great move for my career, but they pay the bills." So I interviewed there and it was one of those things where they were a little too eager. I started my interviews at 9:00 AM and I was still there at 5:00 PM. And it was Thursday and they were like, "Dude, you start Monday." And I was like, "Oh man, they really need someone here." So anyway, long story short, I took the job, that was my entry to AdTech. They put me in charge of a doomed product called DART Motif, which also, if you're old enough, you've heard of. It was a competitor, it was a rich media company, rich media product, competitive with Eyeblaster and PointRoll at the time, and the rest is history as they say.

Ari Paparo:
So I fixed Motif, did some acquisitions, turned it into DoubleClick rich media, and then worked on video there during the early days of streaming where I built the first standard VASTs. So I wrote VAST, got it adopted by the IAB, turned it into the basic protocol for virtually all video advertising. Got it bought by Google, did some years there also in a product management capacity running a bunch of products over there. Didn't really love it so much at Google for a lot of reasons, and left and decided to move to Nielsen where I was there very briefly because Nielsen was just not the best place to work to say the least. But while I was there, I built OCR which is now DAR, so I'm the patent holder on DAR. That's the standard for measurement of video and brand advertising.

Ari Paparo:
Went to AppNexus where I was employee number 75 or so. Worked for Brian O. Kelley for a couple of years, did a lot of great stuff there. Long story short, I ended up starting a company a couple years later called Beeswax which was the first bidder as a service. So it was basically a highly customizable DSP that allowed companies to operate as if they had built their own bidder instead of using cloud bidder like we had produced. That was a great run. Six years later, sold it to Comcast for a large, but undisclosed sum. Now I'm off to [inaudible 00:03:56].

Jason Dobrzykowski:
Good for you.

Alex Heckman:
So Brian Roberts isn't going to let you disclose the sum on the podcast?

Ari Paparo:
I would be shocked if Brian Roberts knew who I am or knew how much he paid for me. Absolutely shocked.

Alex Heckman:
Oh, come on. Comcast is a forward thinking company.

Ari Paparo:
Yeah. The running joke I would always just say is like, "Why isn't Tina Fey in Workday?" I could look up any employee of Comcast and Workday, but I don't see any of the stars there and it's just us lowly AdTech guys.

Jason Dobrzykowski:
So you've built things from the ground up, right? Both from a product perspective as well as from a company perspective. And in both cases you're building teams, right? And the big part of building teams are, amongst many things, but culture is a huge driver, right? And just in terms of how you build those teams, how you onboard, how you retain talent, but maybe just to start around the concept of culture, what are some of the philosophies or approaches that you have when you're not just looking to build a business, but build culture, build the teams and make sure that you're using that culture to help drive everything?

Ari Paparo:
Yeah. I think in the early days of a company or a group, you define the culture by your actions, not so much explicitly. I think if you put a bunch of tenants and ideas on a whiteboard and say, "This is our culture," it may stick, but it more likely won't. What'll happen is the way you actually behave and the people you hire will determine the culture, and also what you think is important. So at Beeswax we had a pretty high hiring bar and that had a lot to do with our culture. So, my two co-founders, who I'm still very friendly with and actually share an office with now, we're both former Googlers and they had spent a lot of time at Google. I was in and out of Google two years, but they were there for 10 years. And as a result, they had a lot of that Google mentality around hiring, only hire the best, and then the best people will self organize once you have them in the door.

Jason Dobrzykowski:
What did that process look like in terms of the actual interview process? Because obviously I know Google is very known for that process on their end, but in terms of what you carried into Beeswax and others, knowing that you only have this finite window to get to know somebody outside of the piece of paper that they hand you, how did you embrace that? How did you change it? How did you structure that?

Ari Paparo:
We tried to keep it light. We didn't want to reproduce Google's very bureaucratic hiring process so we tried to keep it light. We did some of the basics right. Well, first of all, we had a hiring plan for every candidate. So who's going to hire, who's going to interview them in what order, what sort of interview was it going to be? And tried to keep that consistent. That's really obvious, but you'd be surprised how often people don't do that because whatever schedules don't align or whatever it is. Secondly, we had said early on everyone needs to not just say, but prove that they can do the job. So for developers, it's coding interview, that's pretty straightforward. But a lot of people don't do that for business hires, and so if you're trying to be a salesperson at Beeswax, we ask them what should have been quite easy, which is, "Come in with the deck you're currently using at your current job and sell it to us."

Ari Paparo:
That should be easy, and you wouldn't believe how many fails we had on that. Because I think a lot of startups say, "Well, you present a deck selling our product and do your best," and it never works because they don't know that much about your product. It's not really realistic for an outsider to pitch, say, Beeswax when they're not a Beeswax salesperson, they're just going to repeat what's on our website, right? But if they can't sell me what they're currently selling, it's just a no-go. So, that was the second [inaudible 00:08:10], it was like, "Prove you could do the job." And I think that was really effective. And then the third thing, which my co-founder Shamim insisted on, was a standardized grading scale for the candidates. And so it was just really easy, it was strong positive, weak positive, weak negative, strong negative.

Ari Paparo:
And if it's all strong positive, you're good to go. If it's mix of strong and weak positive, probably good to go with some conversation. Soon as you have a weak negative or a strong negative, you have a real conversation. And that was just very effective because once we started using that terminology and everyone in the company knew that was the terminology, they would come to the meeting saying, "Oh, I'm a weak negative on this candidate, and here's why." It was just much easier than people... You've probably been in meetings where people are like, "I like the girl, but I'm not really sure. She seemed like she wasn't the best salesperson, blah, blah, blah." It's a score, one of four. So I think all that worked pretty well. I'm not saying we're the best at hiring, but we did have a high bar and we had relatively low turnover and I was pretty happy with most of the hires, so overall I think it was a positive.

Alex Heckman:
Were a majority of your hires people that you actually knew or were you guys recruiting actively externally?

Ari Paparo:
Externally. We had a really hard time with people we knew. Basically, because the two co-founders both came from Google, recruiting out of Google to a startup is virtually impossible, [inaudible 00:09:38] with the pay disparity. So their networks weren't very valuable. My network was okay for sales, but not great for engineering, and so it was almost all from third parties. We did some recruiters, we used Hired a lot and similar more modern recruiting systems. And then eventually by the time we were post A round, we hired a full-time recruiter.

Jason Dobrzykowski:
So, it seems like part of the culture creation process is also, first and foremost, creating a culture around hiring itself, right? So getting everyone on the same page using not just the plan, but the vernacular, being able to actually know where everyone stands. Like you said, literally come into a meeting and be strong [inaudible 00:10:27], strong positive or weak negative, or what have you. What about once that person starts, in terms of setting the culture for active employees, right? Obviously everyone knows that you can create a vision document, you can create your core values, right? But to your point, there's only so much if you're not actually executing towards those or you're not embodying those with every action. So, yeah, how did you go about building culture for active employees?

Ari Paparo:
Yeah, sure. So, once again, it was more about what we did than what we said. So another thing that we brought from Google, and I think I've written about this or it was featured somewhere, it was the written culture. So documents were the way we got things done inside the company. When it was a question about which vendor should we use for email, you were expected to put it in a document. "Here's the pros and cons of MailChimp versus this versus that." Or really almost any product or operational type thing got put in a Google Doc and then comments were sent by other people around it. And that actually has a pretty big effect on a company because the people are successful, but also the collaborative aspect, because Google Docs, as soon as you see it, you're allowed to comment or make other thoughts about it as well as the clarity of thinking required.

Ari Paparo:
You could get away with a lot in a verbal conversation or by PowerPoint that you're not going to get away with when you have to put it in writing. And I think that was a very strong aspect of culture, and it's also one that I follow to this day. And I think we didn't originate it, I think Amazon is very well known for this, but it absolutely matters. Another thing was rituals, having a weekly all hands and talking about honest things of that. I started an all hands when we were just five people, and then every Monday from then until we sold the company, more or less. And we would present very transparent business metrics around revenue, burn rate, all that sort of stuff, including not always the best news sometimes. That helps a lot, or that really sets a standard because it tells your employees to not be fearful about providing bad news or talking about things in a very honest fashion.

Ari Paparo:
So, it all adds up to a certain thing, which is it adds up to our culture which was somewhat intellectual, it was very open and transparent, very collaborative. And I can go on, but that was the way it evolved. Now, what was interesting, I think your audience might be interested in this is that at some point it was important to codify it in some way, right? The organic culture was going great, but people started asking what's our vision, what's our reason for being, so I think we were probably 50 employees at that time, 40 employees, maybe. So we ran a little process that was really interesting, which was basically started out with... I did a survey of all the employees. Once again, using a Google Form.

Ari Paparo:
What words do you think of, what's the best thing about working or what's the worst thing, right? Then second step was I called a two-hour meeting with all the VPs and above, and we did Post-it Notes. Once again words and what you think of the company, and we clustered them into certain groups, put them in a spreadsheet, right? And then the third step is... Basically I did it. I looked through the Post-it Notes, looked through the survey responses and drafted four or five statements, sent them back to the executive group and got some head nods and some no's, and then we figured it out. And basically we created all those materials and re-presented them to the whole company with some swag, so people were excited about it. And some new rituals like giving out gift certificates to people who exemplified the best of our traits and things like that. So I think it was a pretty successful process and it was pretty light. You don't have to hire a consultant or anything, you just have to spend a little time on it.

Jason Dobrzykowski:
What's interesting about that, and probably even more powerful when you are a small organization, but you didn't necessarily write all these day one and then expect everyone to come in and adapt to this, right? You effectively had everyone, for the most part I'd imagine, was living and breathing that culture already, right? So when, to your point, head nods and when you presented this back to the organization, you probably got a lot of folks that are like, "Yeah, this makes sense because this is how we are executing this, how we're living, this is how we're operating every single day already, and it's good now, to your point, that we've codified this, we got it written down. But I think that's interesting because there is the opposite approach too, which is you write them down on day one and then you're trying to look and find someone or people or you're trying to build culture around what you've written as opposed to potentially seeing how that works out over time a little bit.

Ari Paparo:
Yeah, and that might be a good approach for some people. I think where you go wrong is where you write down a cultural value that you don't actually do or where you go off target over time. I was at a company that... I won't say which. But one of their values was, "We get shit done," and that was really amusing because it had the word shit in it and that was all naughty and that wasn't corporate speak. And the reality is that company didn't get shit done, it was the opposite. And I will warn you listeners, don't guess at who it is, you're not going to get it. It's not who you expect. So, that's really bad. That works to destroy culture because the average employee hears the one thing, sees the other thing and that almost gives them permission to not pay attention anymore, that's demoralizing. So, going back to your question, if I'm a CEO starting a new company and I write down our value statements on day one, I better be pretty confident of those because the reality might not match it a year from now.

Alex Heckman:
So, Ari, you are now back building again, correct?

Ari Paparo:
Yes.

Alex Heckman:
So, a lot has changed since you started building Beeswax and then became Corporate America employee again, and now you're hitting reset on building. How much different is your approach starting in terms of recruiting talent, looking at fields that you want to play in and then building culture around that? So not a lot of people realize [inaudible 00:17:20] was actually started as a remote company where we were in Dallas, the D.C. area and New York, and then we wound up building a headquarters after the fact. But we were launching and breaking sites from a remote team as we started off the business and then we built a hub. What are you doing right now that's completely different than when you started Beeswax? Are you going to be completely remote? Are you going to dig in similar to how the financial systems have and say, "Everyone's going to come back into the office and we're going to start to build that culture again?" which is a lot of my only exposure to New York startup scene, or how are you going to approach it differently?

Ari Paparo:
Yeah, I don't really know. I'm working this out right now so I'm not just divulging my companies. I'm creating two companies right now, neither of which is AdTech really. But one of them is more like a big SaaS company. We've raised money, we're hiring aggressively for SaaS. Let's just talk about that company for a minute. It's a really interesting question because I always felt very constrained at Beeswax about only hiring in New York, and we did feel pretty strongly in that world that we were mostly going to be local. But then over the last two and a half years of Beeswax, we became remote partially because of COVID, but also partially because some of our early employees wanted to move somewhere and we didn't want to lose them. And so now in my new company, we just brought on our first non-founder engineer this week and they're remote, and I'm still trying to feel it out.

Ari Paparo:
There's some things I'm not comfortable with and there's some things I'm fine with, and it will be very interesting to see. So, I know that's not a very definitive answer for you. I would say that I like the fact that I can get a wider variety of talent, potentially more affordably. I'm worried about the effectiveness of the group as a remote first organization.

Alex Heckman:
Do you think that it's going to be easier to approach it from the engineering side where your engineering team might be a little bit more dispersed or do you think that, from a BD standpoint, it's actually easier to have them be more remote?

Ari Paparo:
I think that New York has real positives and real negatives. So, on the positive side, people here are pretty amazing. The customers that you want to sell to are often here, great community. On the negative side, some of the talent is uneven. It is really hard to find a good VP of marketing in New York because most of the best people go to agencies. And it's really hard to find a SaaS seller in New York. A lot of the SaaS sellers are west coast. So I'm going to really take advantage of some of those things when I'm at that stage of the company and not be very New York centric, but hiring engineers remote, you're not really sure what you're getting in some cases. It's just a little bit hard to triangulate on the talent just because they take a code interview over Zoom and stuff like that. So, it's a little bit of a shaky ground for me right now.

Jason Dobrzykowski:
Weaving this back to some of the culture piece, have you started to put your finger on the pulse of how you want to manage and grow culture in a remote environment and how that is different than traditionally what you had done at Beeswax?

Ari Paparo:
I don't know if I've nailed it yet, but I am going to have to change some things. If a big part of our culture was the Monday all hands, which had free food and stuff like that, that has much less effect when you're dialing in on Zoom. So there may need to be different things. I've heard of other companies who are primarily remote who do twice a year all hands in a cool location like Miami or Vegas. I like that idea. I'm too early. My new company's tiny. But I like that idea, that could be something that I start doing as opposed to what worked in the last company. I think there's no doubt that some things have to change.

Jason Dobrzykowski:
Culture obviously drives a lot of things, and also when you're looking to plan to grow a business in terms of what you're planning for, but what about retention, just in terms of retaining employees? Obviously culture goes a long way to do that, but what are the other components of that that you found that when it comes to retaining talent that either work well or just nuggets that you've learned over the years?

Ari Paparo:
Sure. I think that the number one thing that is going to retain talent is if they like their manager and respect their manager, right? So good management practices are a step one. You don't want to have people who are managers just because they're too good as individual contributors that you knock them up a level, you want people to actually want to be managers. You want to give those managers guidance as to what's expected of them in terms of training, in terms of feedback for their employees, etc. For ambitious employees there's often this question of their career path, and I think that's where you sometimes have good attrition where you have someone who's an overachiever performer and there's just nowhere for them to go, right? And I think that that happens pretty often. And if there's nowhere for them to go, there's nowhere for them to go. Don't try to make something up or create a position that doesn't fit naturally within your strategic goals. Maybe you could do that for your big company, but you really can't as a startup.

Ari Paparo:
So you have to see people off, right? "You did two years as a support person, you're great. We don't have a manager job available, maybe we give you a sales engineer job or maybe you move on," right? So, those conversations are pretty important to have also. I don't think I'm breaking any new ground here, I think these things are pretty straightforward. I think there is a challenge nowadays, especially this year with inflation, where typically you say, "Well, we're giving everyone a 3% or 4% increase modified for the best performers, worst performers," but it's very easy for an employee to first of all say, "Well, that's actually a 3% pay cut based on inflation." And secondly to say, "Google will literally pay me double what you're paying me." And so those are some interesting challenges that I think some companies... I think startups are in a good place to try to overcome that with stock options, with a feeling of belongingness, the mission driven at least for a couple years, but if you're a medium or big size company, those are really challenging.

Alex Heckman:
So, you spent a lifetime in AdTech building and working in those spaces. What pushed you away from AdTech where you went as far as something totally new?

Ari Paparo:
Well, a couple things. One is AdTech is clearly at its end game. It's a mature business. You have [inaudible 00:24:31] really taking the bulk of the growth. The platforms that do the most important work like the DSPs and SSPs are sectors that are quite saturated, and so there's just a limited number of opportunities in my mind if I was going to start a new company, I think secondly, there's certain aspects of AdTech that are great and some that are terrible. The great part is that it's the fastest sector to revenue probably of any startup sector. If you know what you're doing, you can have significant revenue a year, year and a half into your startup, and that's just not the case for a lot of other sectors. At Beeswax we were... I don't even want to say. I think we're at $1 million a year run rate one year after being founded, which is... That's amazing, right?

Ari Paparo:
But on the negative side, there's all these weird BS aspects of AdTech, like agencies in general. Selling agencies, dealing with agencies, dealing with their requirements is just awful and is not the way the rest of the world works. You sell software, people generally want to pay for it on time for a reasonable amount of money. You don't have that when you're selling agencies. You have scams, you have fraudsters, you have all kinds of just awful shit in AdTech that I've just gotten a little tired of.

Alex Heckman:
Did you feel that the talent pool can be incestuous? Because from my own perspective, I've seen people that start AdTech never leave AdTech and I think a lot of other industries attract people that want to migrate and tackle new challenges, and it doesn't seem to be as much an AdTech anymore. I don't think I see many kids coming out of top programs in school and saying, "Hey, I want to work in AdTech," unless it's for Google, Facebook, TikTok.

Ari Paparo:
Yeah, absolutely. When we're hiring engineers at Beeswax, most of the best engineers would just say, "No, I don't want to work in AdTech. Doesn't matter how cool your company is." And worse than that was that the people who had 5, 10 years of AdTech experience also wouldn't want to work in AdTech. So, they was like, "Oh man, you'd be perfect for our serving team. You built a server at this other company." And they would say, "Yeah, I'm not doing that anymore. Sorry." So yeah, the talent drain from AdTech is real. I think almost every major AdTech company at this point has offshore resources for talent. They may be hybrid, but it's incredibly rare to find a US only engineering team in AdTech, it's just too expensive and competitive. And on the sales side, I think there's a little bit of that too. I think if you put side by side some successful AdTech sellers versus the same seniority at a SaaS company like a Salesforce, you would be surprised at the quality difference. The SaaS side is much better.

Jason Dobrzykowski:
And typically a lot younger.

Ari Paparo:
They're better trained, they're better pedigreed and they're more professional, generally. I'm going to make a lot of enemies by saying that because there's a lot of great sellers in AdTech. But I would consistently be more impressed by SaaS people than AdTech people.

Jason Dobrzykowski:
Ari, obviously a ton of accomplishments over your career, and obviously still more to go, but was there ever someone that you look back that made a significant impact just in terms of your... Whatever it is. Just someone that made an impact on either your life or your career that's helped you along the way?

Ari Paparo:
Yeah. I think I owe a lot to the leadership of David Rosenblatt, who was the CCEO of DoubleClick in the two year interim period between it being taken private and sold to Google. He's a great guy. I'm still in touch with him and he's an investor in my various companies. He's currently the CEO of a company called 1stDibs, which is a high end furniture and antiques marketplace. So, he did a lot of good things, but DoubleClick as a public company was pretty unfocused, was doing a lot of stuff that wasn't that sexy and he basically took the reins, immediately sold off half the company, made fast decisions about things that didn't work, gave me my favorite catchphrase which is, "Revenue solves all problems."

Jason Dobrzykowski:
That's so true.

Ari Paparo:
It's just so true.

Jason Dobrzykowski:
So true. It's just so true. That's just like, yep, that is true.

Ari Paparo:
And he's a great guy so I think I'd have to point to him. And I'm not the only one, if you talk to any people who were through that era, I think he has a universal admiration.

Jason Dobrzykowski:
And now another would be who are you either working with, have worked with that continues to do exciting stuff in the spaces in general that would be someone good for us to talk to?

Ari Paparo:
I think Auren Hoffman is an interesting fellow. He was the founder of LiveRamp and he is an investor now, he's an investor in some of my businesses. And he's created a really interesting company called Safegraph, which is location data as an API, and is continuing to invest in a lot of things in both AdTech, MarTech and data science, so I think he's someone to look up.

Jason Dobrzykowski:
Awesome. Well, Ari, listen, we certainly appreciate you taking the time and we've definitely taken up enough. I know you're a busy guy, but thanks for taking the time today to catch up with Alex and I.

Ari Paparo:
Of course, thanks for having me.

Jason Dobrzykowski:
Absolutely. You have a great rest of your day.

Alex Heckman:
Thanks, Ari.

Jason Dobrzykowski:
All right. See you, Ari.

Ari Paparo:
All right, [inaudible 00:30:23].