Automating Your Affiliate Marketing Program:

Lessons from Top Ecommerce Brands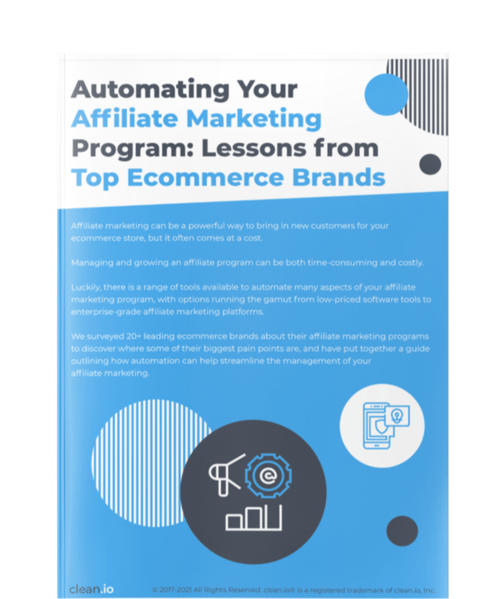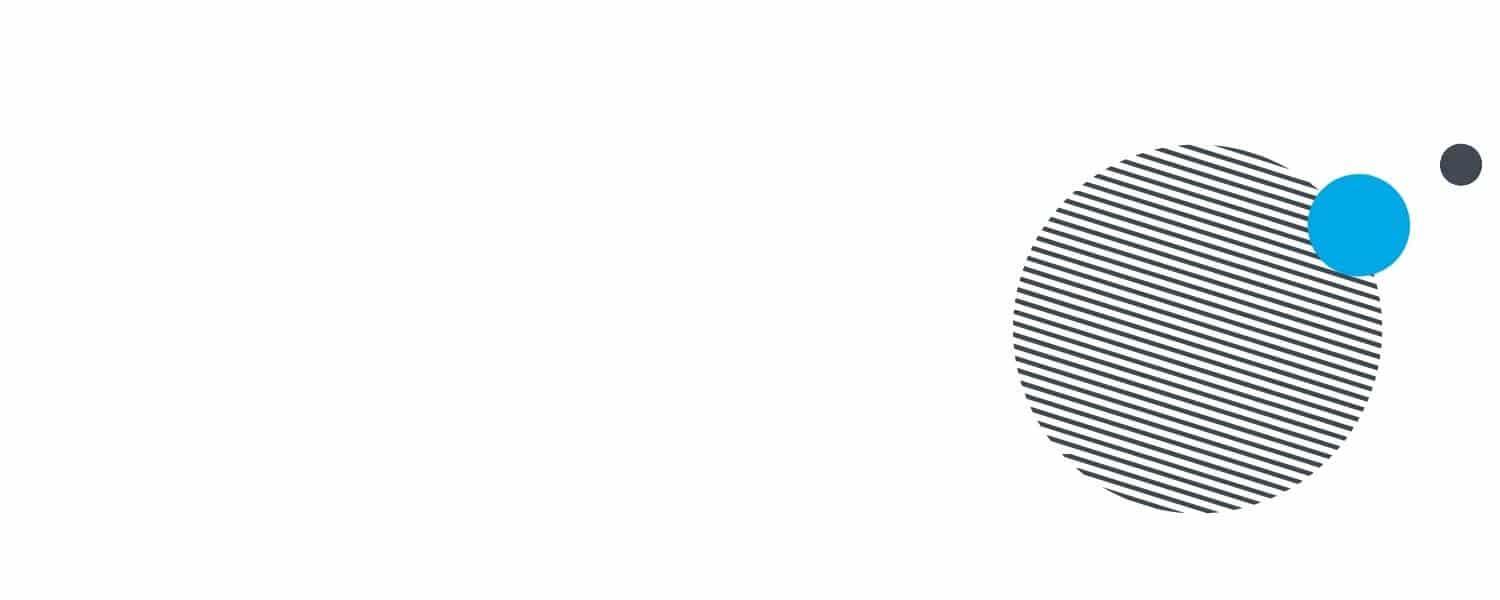 Affiliate marketing can be a powerful way to bring in new customers for your ecommerce store, but it often comes at a cost.
Managing and growing an affiliate program can be both time-consuming and costly.
Luckily, there is a range of tools available to automate many aspects of your affiliate marketing program, with options running the gamut from low-priced software tools to enterprise-grade affiliate marketing platforms.
with options running the gamut from low-priced software tools to enterprise-grade affiliate marketing platforms.
We surveyed 20+ leading ecommerce brands about their affiliate marketing programs to discover where some of their biggest pain points are, and have put together a guide outlining how automation can help streamline the management of your affiliate marketing.
Don't have time to read the full eBook now?
Download a PDF version to review later by submitting your email.
The respondents to our survey included both large and small ecommerce brands, as well as several agencies that provide outsourced affiliate marketing program management.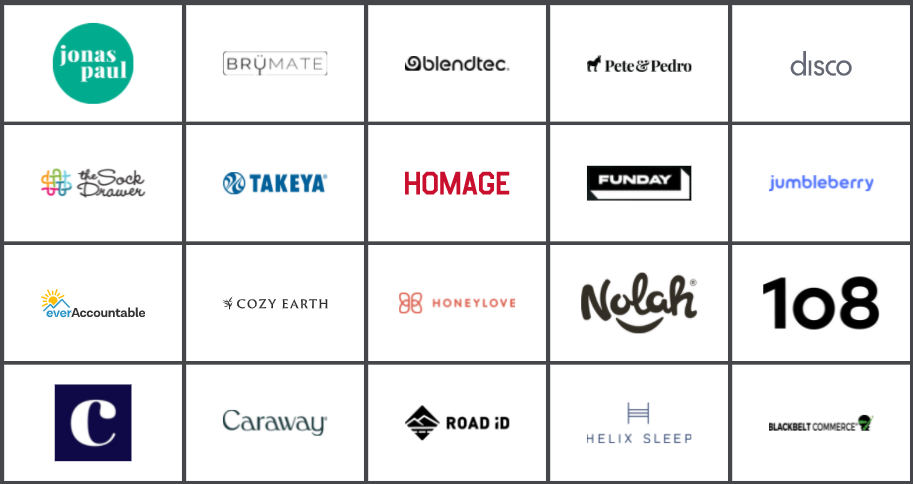 All individual survey respondents are actively involved in managing an ecommerce affiliate marketing program, and all of them either influence or are the primary decision-maker when it comes to purchasing automation tools.
Sample job titles of respondents included:
Director of Partnerships
Marketing Team Lead
Director of Revenue
VP of Ecommerce
Head of Digital
CMO
Director of Growth Marketing
Affiliate Manager
The affiliate programs managed by the respondents ranged from fewer than 10 affiliates to 800+. While the majority of programs had between 20 to 50 affiliates, those with 100 or more affiliates also accounted for a large percentage of the respondents.
The Basic Benefits Of Automated Affiliate Marketing
We asked ecommerce marketers how they are currently using automation (or would like to use it in the future) to solve their affiliate marketing challenges.
Here's what some of them had to say:


The decision to automate your affiliate marketing really comes down to a few key advantages highlighted by the responses found in our survey: streamlined and centralized reporting, communication, and marketing tools tied to automation platforms hold the potential to drive increased efficiency, better insights, higher ROI, and an overall improved affiliate experience.


Insights and Challenges
We asked respondents to share how they are currently managing their affiliate programs. While some reported being content with the number of affiliates in their program, others stated that workflow management and manual reporting make it difficult to discover new affiliates to help grow their business.
When asked what the top three challenges are with regards to affiliate marketing program automation, these were some key takeaways:
Across the board, responses gravitated towards the same key issues, namely struggling with discoverability, bandwidth, and being overly reliant upon discounts to drive affiliate sales.
Using Automation to Solve Common Affiliate Marketing Program Challenges
Below we have listed out some of the helpful ways automation can help ecommerce brands overcome these roadblocks.
Automating Discovery And Outreach
"Knowing the characteristics/commonalities of successful partners so we can scale by working to find more of the same" - ROAD iD


Within our survey, this was the most repeated issue encountered by ecommerce marketers. Competing for the attention of powerful affiliates, and being able to discover new affiliates that align with your messaging and audience, is a time-consuming process.
As an answer to this, many platforms have created searchable databases of affiliates, and allow you to set custom parameters in your searches, allowing you to:
Identify Affiliates
Most platforms allow you to set up rules when searching for affiliates on their platform and can help you determine a "best-fit" by setting parameters on the kind of content they create, how they rank when searching certain keywords, and how they may relate to your audience.
This way you can narrow down your search to affiliates more aligned with your brand, and who are more likely to sign up with your program.
Automate Outreach
Similar to setting up email campaigns for customers or prospects, you can design personalized messages for targeted affiliates and send them out in bulk. Then, you can create drip campaigns using if/then logic based on the affiliates' responses.
For example, you can design your outreach campaigns to follow up with affiliates who respond immediately. Or, send out reminders to those who have not yet responded.
This way you are no longer spending time tracking down, following up with, and onboarding affiliates.
Pipeline Management
Some affiliate platforms are designed to be used as a CRM, allowing you to track your prospective affiliates like you would customers in your pipeline.
And just like you would with a CRM, this approach provides you with a macro-level view of your affiliate program health, including metrics relating to conversion and close rates.
Gain Competitive Insights
If you are looking to corner your competitors' market, you can use automation to set up searches to see who is driving traffic to their sites.
This can be a great way to gain insights you may have overlooked on your audience's interest and what kind of messaging they respond to or insights into what is working well for your competitors.
Sign Up and Onboarding
"Communication back and forth has been incredibly time-consuming, but it's important and critical to establishing trusting relationships with our affiliates as we like to think of them as members of our marketing team." - Brianna Mallory/Marketing Director/The Sock Drawer

"Identifying and rapidly onboarding new upper funnel affiliates" - Caraway Home/Josh Knoppman/Director of Growth & Digital Product


Once you've discovered your ideal affiliate, the next challenge is onboarding them in an efficient and timely manner. Communicating back and forth manually with prospects can eat up precious time between replies and confirmations.
With automation, you can streamline this process by having custom signup forms, landing pages, and automatically triggered emails.
Use A Landing Page Builder
Most automated affiliate platforms come with landing page builders and professionally designed, customizable templates that can help streamline your messaging and application process.
Set Application Rules
Once your landing page is up and running, you can then set rules in your signup form to automatically approve or decline applications based on certain conditions (i.e. promotion type, affiliate location, email domain/addresses, etc.)
Automated Agreements
You can create templated agreements and contracts and tie them to automated emails to automatically collect electronic signatures when an application is eventually approved.
All together, automating your affiliate onboarding process can reduce time spent communicating with new partners, giving you more time to seek out new avenues, and improve the overall affiliate experience.
Ongoing Engagement and Communication
"Finding the manpower to dedicate to affiliate communication. A good portion of our program is optimized and more automated at this time, but due to the nature of our brand there are still situations where we have to recreate the wheel when working with some affiliates, which makes it timely for our small in-house team." - Valerie Robbe/Director of Growth/ ROAD iD


Managing affiliates, keeping them engaged and activated, and tracking their performance is perhaps the most time-intensive aspect of running an effective affiliate marketing program.
Without a single source of truth, it can be difficult to catch when an affiliate may be underperforming.
Automated platforms centralize your affiliate tracking, and make it simple to provide partners with the tools they need to succeed while giving you the ability to quickly and easily tailor your communications with affiliates based on their performance.
Automate Outreach
Maintaining healthy communication with your affiliates can be time-consuming, especially if you are a small team working with 50+ partners.
Automation tools allow you to personalize your ongoing email outreach and trigger communications based on affiliate performance.
Product Catalog Management
Easily manage a centralized product catalog while setting up customized feeds by affiliate segment.
Centralized Creative Library
Making sure affiliates have the tools they need to promote your brand partnership is time-consuming and can create roadblocks and time lags when trying to coordinate between multiple partnerships.
Automation can streamline this process by leveraging a centralized library of creatives that your affiliates have access to and can use on a self-serve basis.
Approval Workflows
Streamline processes for affiliate content approval and post verification.
Managing Offers and Discounts
"Overabundance of Coupon & Cash Back affiliates" - Charlie Mock/Blendtec/Head of Digital

"We want to grow our affiliate program beyond coupon sites" - Jonas Paul Eyewear

"Having more affiliates that aren't discount oriented" - Takeya USA/Jordan Gold/VP of ECommerce
If you are currently using a DIY solution, you may be struggling with the constant need to create and swap unique codes for affiliates, while canceling old codes and links whose promotions have run their course.
Over discounting can have significant negative impacts on your business. Most namely, damaging brand reputation and hurting your overall revenue.
Moving over to an automated platform streamlines the management of your coupon campaign, by giving you a centralized place to:
Set Custom Offer Rules
Define cookie length, automatic approval rules, and applicability by purchase time (ex. subscriptions)
Create Coupon Codes
Generate unique and static coupon codes and manage them in a single system of record
Convert Coupon Codes To Bar Codes, Links, Etc.
Automatically transform your coupon codes for use in emails, SMS campaigns, flare mailers, and more.
Affiliate Link Creation
Enable affiliates to create referral links (and SubIDs) and vanity URLs on a self-serve basis.
Tracking, Managing, and Issuing Commission Payments
"Tracking and attribution" - RM Solutions/Mary Rebekah Baxter/Affiliate Manager


As your affiliate program scales, having to manually track and issue commission checks will become increasingly burdensome, eating up your marketing team's time, energy, and resources.
Instead of using your time writing checks and trying to figure out which affiliate drove which sale, automation platforms will give you more time to focus on growing your business by providing you with:
Affiliate Performance Dashboards
Single pane of glass for tracking affiliate performance, commissions due and paid, etc.
Customizable Commission Structures and Payouts
Create custom commissioning scenarios and automate payments based on attributes like customer status, promotion type, and customer location.
Multi-Currency Payment Plans
Use a single account in your currency of choice and outsource payment to affiliates in their preferred currency.
Financial Reporting and Compliance
On-demand and scheduled reports, tax filings, and record-keeping
Preventing Affiliate Fraud and Coupon Abuse
"Coupon Sites - Coupon leakage and sites demanding a commission to take down codes" - Caraway Home/Josh Knopman/ Director of Growth and Digital Product



"(Our affiliate platformn is) not 100% accurate in attributing sales to all of our types of partnerships" - ROAD iD/Valerie Robbe/Director of Growth


Setting up a discount strategy without a centralized tracking system leaves you vulnerable to unnecessary losses and fees associated with coupon abuse and affiliate fraud.
Errant coupons from forgotten campaigns, discount codes that are picked up by extensions such as Honey and CapitalOne Shopping, and affiliates using cookies to falsely claim attribution are all dangerous oversights that could be harming your revenue without you even realizing it.
Having tools that provide deeper insights on campaign performance by centralizing information, performance, and usage will give you the ability to reign in your coupon strategy and cut out unnecessary losses to your revenue by allowing you to:
Monitor and Enforce Program Policies
Automatically identify the use of prohibited promotional methods and track violation details and resolution status
Eliminate Fraud
Identify click fraud, suspicious traffic sources, fake app installs, and high-risk partners, and automatically flag large chargebacks
Stop Coupon Abuse
Prevent coupon browser extensions from scraping and injecting limited use discount codes
Improve Payment Accuracy
Block cookie stuffing and stop payments for inaccurately attributed sales, reverse payouts to high-risk sources
Accurate Omnichannel Attribution Reporting
With an increasing number of large marketplaces such as Amazon and Walmart dominating the ecommerce space, more retailers are turning to omnichannel approaches to ensure they capture the largest possible portion of the market.
Marketing attribution is notoriously difficult when it comes to omnichannel commerce.
Automated reporting can streamline this process, and shed light on your omnichannel reporting, by allowing you to:
Pull in Data From Multiple Sources
Aggregate and normalize marketing data in real-time, across devices and channels, to get a unified view of performance and spend
Schedule Reports
Schedule regular delivery of custom reports to key stakeholders and set event-based alerts
Wrapping Up
Using affiliates can be an effective and affordable way to generate big marketing results, but affiliate marketing programs can be complex and costly to scale.
Automation holds the potential to dramatically reduce program complexity while providing better and more accurate insights into what's really driving revenue. The good news is that there are a multitude of automation tools available, from inexpensive apps that can help eliminate repetitive tasks, to full service affiliate platforms that offer comprehensive approaches to program automation.
Determining which solution is right for you will depend upon your budget and goals, but the bottom line is that the right solution should save you time, deliver better insights, and drive greater program ROI.
Learn more about cleanCART Affiliate Guard